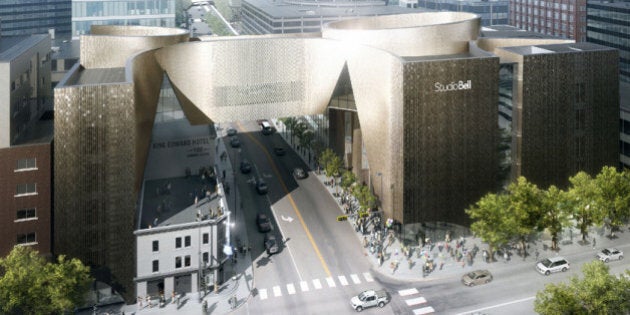 CALGARY - When those of us who live in Toronto think of Calgary, we tend to think of big skies, big energy companies, the Stampede and Alberta beef. Less often do we think of Calgary as a centre for music.
A recent visit to the city altered some preconceptions. I went there for 10 days to cover the semifinal and final rounds of the Honens Piano Competition, which has the world's largest piano prize: $100,000 (CAD) plus half a million dollars' worth of artistic and career development for the first-prize winner (this year it was Luca Buratto, 22, from Italy.)
I also visited the construction site of Studio Bell, new home of the National Music Centre (NMC) being built in Calgary's East Village. The $168-million complex represents one of the most ambitious showings ever of public support for music in Canada.
"This is the largest effort ever to celebrate our music," says Andrew Mosker, CEO of the NMC. Of the $168-million budget, about $125 million has been raised so far, including $95 million from three levels of government.
The 160,000-square-foot complex intends to reflect a "new" Calgary. The ambitious design by Brad Cloepfil of Allied Works Architecture was inspired by instrument shapes -- the gigantic curves simulate those of guitars -- and echoes the Canadian landscape. Construction began in early 2013 and remains on schedule to open in Spring 2016.
The current and smaller National Music Centre is nearby, a few blocks from the downtown core. It is situated in an older building that houses a collection of over 1,000 musical artifacts, including a wonderful assortment of early keyboards. These valuable historic instruments will have a more contemporary, high-tech home in Studio Bell.
Signature objects include one of the first pianos made in North America, and an early Thomas Broadwood piano from the U.K. (in 1818, Broadwood built and delivered another of his pianos to Beethoven.) It also houses Elton John's former song-writing piano, and the ARP 2500 synthesizer used to communicate with the aliens in Steven Spielberg's Close Encounters of the Third Kind.
Studio Bell will offer a multi-faceted confluence of music and technology. Among its features: a 300-seat performance space that has flexible acoustics, reception areas, and broadcast facilities. It will also house a "distance learning education centre," classrooms, a café and retail space, as well as the NMC collection and exhibitions.
The scope of the NMC extends to a 22,000-square-foot exhibition area that will include the Canadian Music Hall of Fame and the Canadian Country Music Hall of Fame Collection, as well as instrument conservation and restoration workshops.
In a deft preservation move, the classic King Eddy Hotel -- a historic Calgary live music venue with a vintage bar lounge -- has been incorporated into the overall structure. "In the 1970s and 1980s, it was a gathering place for music in all forms, including the blues," says Mosker, who describes the King Eddy as "an anchor of music steeped in Calgary, and the heart and inspiration of the project." When Studio Bell opens, the lounge of the King Eddy will once again host live music in all genres, presented by the NMC.
Studio Bell will have acoustic and electronic sound labs, an artist-in-residence program and three recording studio spaces, including the classic Rolling Stones Mobile Recording Studio.
On the educational front, the NMC's In-School programs will bring educators, instruments and learning experiences to classrooms.
All told, the NMC should enhance the musical landscape in Calgary by becoming a focal point for activity, and create a bridge to the music industry across the country. It will be a hub for community events and activities in Calgary's East Village, a key part of that area's redevelopment. It will spur cultural tourism and likely be a catalyst for employment in commercial music and related sectors. It bears watching.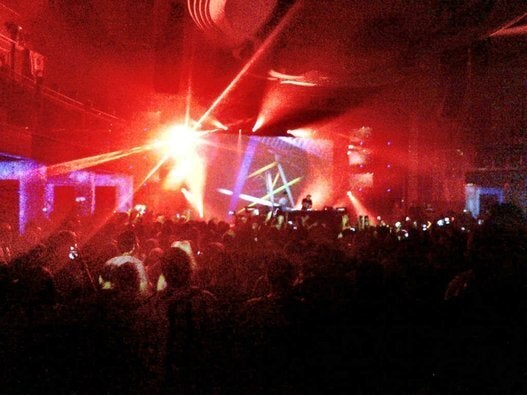 Calgary Festival Season 3