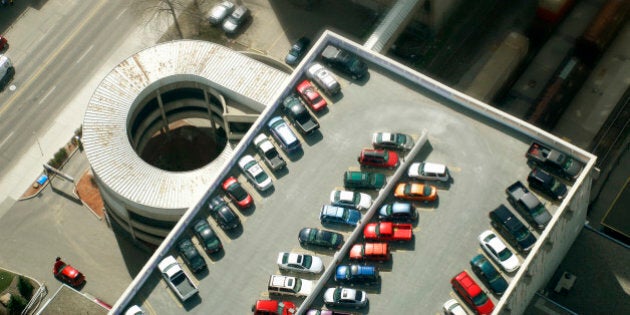 Calgary has the highest monthly downtown parking rates in Canada, a new study shows.
And not only are Calgarians paying out the nose to park downtown, but the rates come only second to New York City when compared to the rest of North America.
Following Calgary are Montreal ($344), Toronto ($315), Edmonton ($306) and Vancouver ($302.) The national monthly average for parking in the top 12 Canadian parking markets is $251, the report said.
And while the company did not provide a specific cost for New York parking, a 2012 Colliers International survey estimated drivers in the Big Apple pay $533 US per month to park downtown.
"It's a direct response to supply and demand. Pure and simple," said Bob MacDougall, senior managing director for Cushman & Wakefield Ltd., told the Herald.
"It has escalated. Just like rents have escalated. It's spaces in short supply in certain classes. Landlords say 'hey the market is dictating that more can be extracted' and so it's simple economics and the same thing translates to parking."
MacDougall told the Sun that while other major Canadian cities have transportation systems to move those living outside city limits into the core, Calgary's C-Train only operates within the city, leaving more people to rely on cars.