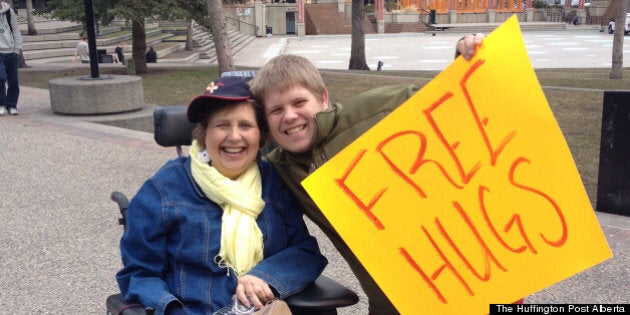 The event was held at Olympic Plaza and had a DJ, a dance competition, free bottles of water and a microphone set up for anyone willing to share a compliment.
Organized by two brothers, Andrew and Gordon Moffat, April 25 was officially proclaimed Pay It Forward Day in Calgary by Mayor Naheed Nenshi.
"A lot of people have this in their heart but they feel alone," said Gordon, when talking about paying it forward. It's like being the first person on a dance floor, somebody just has to start it, he added.
Over a hundred people stopped by the event in the afternoon, including a few new immigrants to Canada, who took to the microphone to share what they love about Calgary.
Story continues after slideshow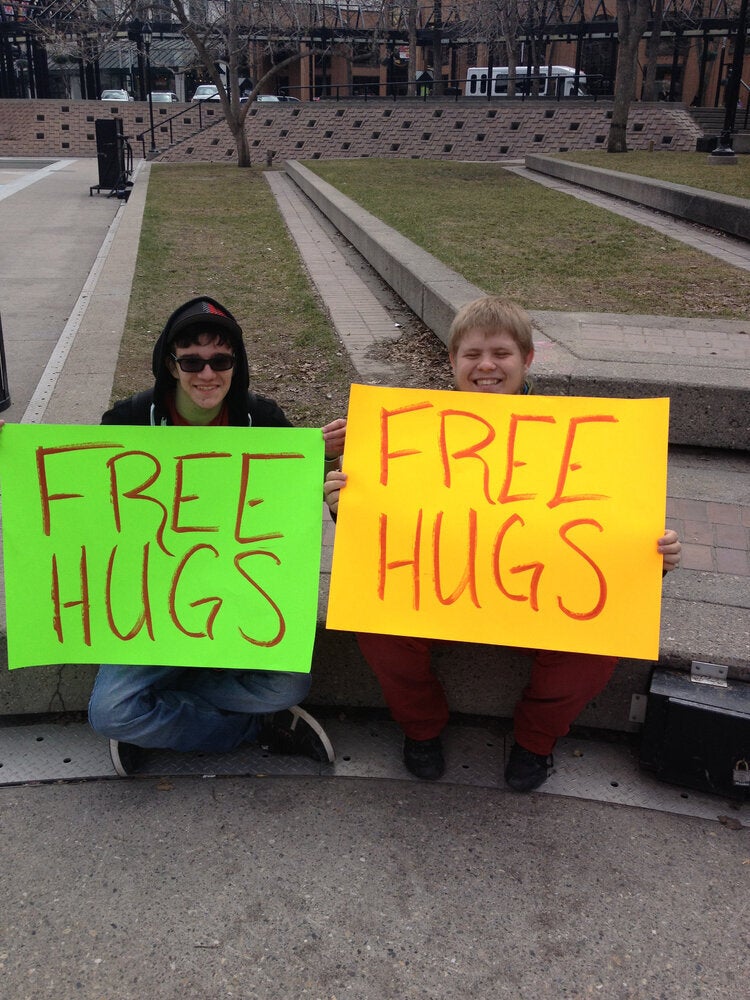 Calgary's Pay It Forward Day Celebration
The event also had a scavenger hunt, where volunteers gave out free hugs, bottles of water and Tim Horton's gift cards to military veterans, police officers and firefighters and thanked them for their service.
"We want to share with people [that] individual choices are going to change things," said Andrew, who heard about the event over a year ago and decided to bring it to Calgary. Over 52 countries currently participate in the global movement.
"I think it resonates with people to be good inside," said Andrew.
Calgarians were encouraged to keep paying it forward, with wrist bands and brochures being handed out, hoping to inspire a long term movement.
"It's a way of getting the city and community involved," said Carol Wright who stopped by the event and decided to participate.
"A lot of people just need that extra smile once in a while."