A Calgary family's vandalized SUV is the latest example of the city's growing hate-crime graffiti trend.
According to Calgary police, graffiti targeting certain ethnicities and religions is becoming more common. In 2017 alone, police have investigated six cases, including one high-profile incident where Islamophobic and anti-Semitic phrases were written at a public park.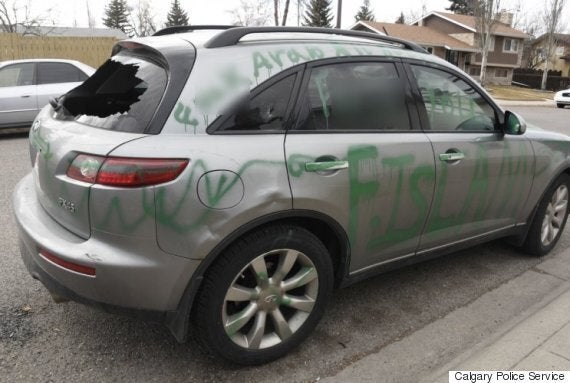 This latest instance occurred Thursday morning. The family woke up to see the windows of their SUV smashed in and anti-Islam comments such as 'F. ARAB' and 'F. ISLAM' written on the vehicle.
Calgary police said it was the only vandalized property in the neighbourhood, and they're asking anyone with information to come forward.
"These are not minor offences," Senior Const. Craig Collins said in a Facebook post Friday.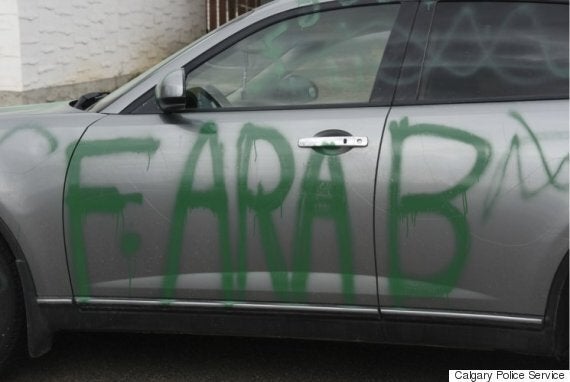 "We take it very seriously and will pursue the people responsible to try to prevent other families from being victimized in the same way, simply because of their ethnicity or religion."
Hateful graffiti isn't the only form of Islamphobia on the rise in Alberta.
"Can't just tie up your camel anywhere over here...," read the note. "Adapt or go back."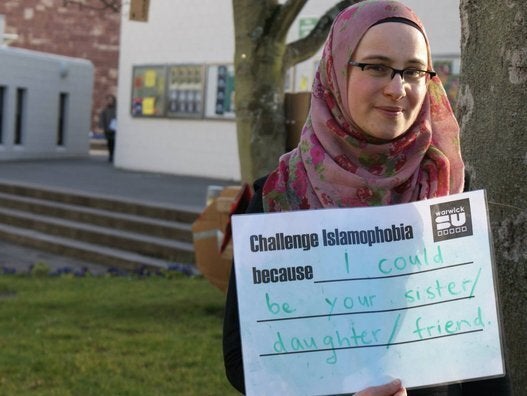 24 Reasons To Challenge Islamophobia