Calgary's lack of affordable housing makes it the worst place in Canada for low-income earners to live, a study has found.
A report released Wednesday by the University of Calgary's School of Public Policy found that Calgary is the most expensive city in Canada for those living below or near the poverty line.
"Calgary is a disaster. It's a disaster for singles, it's a disaster for single parents, it's a disaster for couples with kids living on low incomes," lead author Ron Kneebone said in an interview with the Calgary Herald.
The study looked at rental costs in nine Canadian cities from 1990 to 2014.
"A lone parent in Calgary would need to be spending 70 per cent of their income on rent for a low-quality one-bedroom apartment," Kneebone told CBC's Calgary Eyeopener.
The same person in Montreal would spend less than half that amount on rent, he added.
Calgary had the highest rent in every category except two-bedroom apartments, where it was just behind Vancouver.
Costly rent could be increasing homelessness
The high rent costs might be driving up the number of homeless Calgarians.
"It's no surprise when you look at Calgary in particular there has been a dramatic increase in the number of shelter beds," Kneebone said to CTV News.
"For those with low incomes, the affordability of rental accommodations differs widely across Canada's nine largest urban centres. Any national strategy intended to address concerns about affordability for those with low incomes must pay attention to these provincial and municipal differences," reads the study.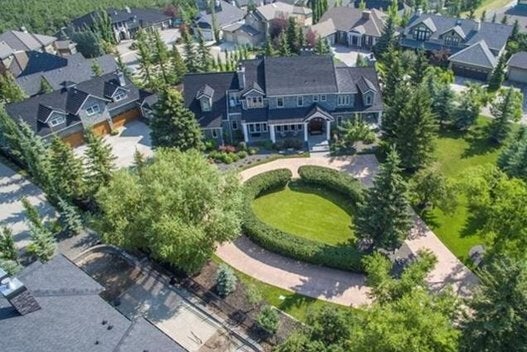 Calgary's Priciest Luxury Homes For Sale (April 2016)
Popular in the Community