Calgary's office towers are bleeding tenants as the price of oil wreaks havoc on Alberta's economy.
Downtown, the vacancy rate is 10.7 per cent, up from 9.1 per cent in the first quarter and 8.3 per cent at the same time last year.
And forecasts don't provide much reason for optimism.

The graph above shows vacancies potentially jumping to well over 15 per cent in 2018, though pessimistic projections, illustrated with the black line above, place them much higher.
Another was the election of the provincial NDP, whose pledges to carry out a royalty review and implement environmental programs have "generated uncertainty within Alberta's energy industry" in terms of future financial costs and consequences.
"The energy industry remains very cautious with a strong focus on managing costs," the report said.
The slowdown has seen prime commercial buildings such as Devon Tower struggle to lease space. That tower alone has had "multiple floors" on the market since the middle of last year, Avison Young said.
A number of buildings under construction also have yet to be fully leased.
The Telus Sky, a $400-million mixed-use tower, has yet to lease out 315,000 sq. ft. of office space before its projected completion in 2018.
Brookfield Place Tower — expected to be Calgary's tallest building when it's scheduled to finish in three years — has seen oil company Cenovus Energy lease one million sq. ft. but it still has 400,000 sq. ft. available.
Empty offices are also increasing in Calgary's Beltline area, where vacancies stood at 14.5 per cent in the second quarter, up from 10.4 per cent in the previous year.
The downturn is leading some companies to sublet their offices for up to 75 per cent less than what they're paying for prime commercial space, the Post said.
The price of oil is also leaving an impact on the residential market.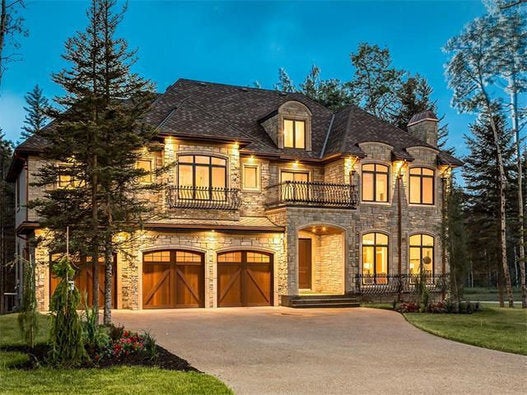 Calgary-Area Luxury Homes For Auction
Popular in the Community