Calgarians captivated by a video of a man riding his scooter in positively frosty conditions have come together to help the cold commuter secure a warmer ride.
The folks over at 98.5 VIRGIN Radio learned that the man – affectionately dubbed "Calgary Scooter Guy" – is supporting a large family and can only afford a scooter to commute to work and church. So, the radio station set up a GoFundMe page to help raise money to buy the man a proper, winter-safe vehicle.
Inspired by the story, Calgarians donated generously to the campaign – raising close to $7,000 in just a few hours.
Chris Thin, general manager of AutoMaxx, told Metro Calgary he was concerned when he saw the video.
Automaxx has provided the man with a 2010 Dodge Charger SXT.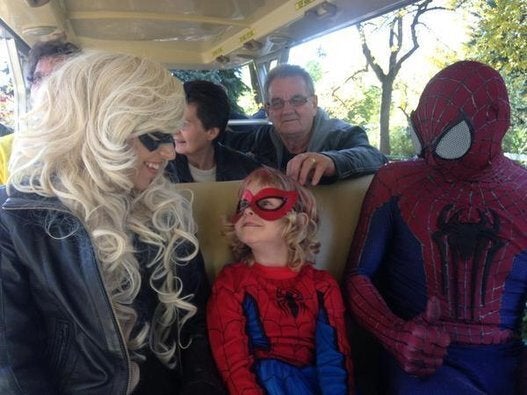 Alberta's Best Good News Stories Of 2015