One Calgary skater is seriously pumped about city council's recent decision to overturn a 30-year-old ban on backyard skate ramps.
CTV reporter Jamie Mauracher stopped by a local skate park after the June vote to talk a local boy — who delivered an unexpected interview on live TV.
The teen jumps and slides over two rail sets and rolls into frame behind Mauracher. He then slides on a pair of sunglasses and declares he's "so stoked, my dudes."
He then does a dab, mumbles "skrrrt" and skates off.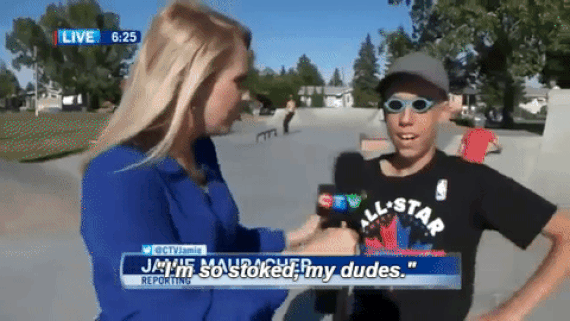 The unnamed skateboarder isn't the only one "so stoked" about the bylaw change.
"I'm really, really excited and happy with council's support on this," Coun. Evan Woolley told CBC News after the 10-5 vote allowing Calgarians to build backyard ramps without a development permit.
However, councillors who voted against overturning the ban might be more likely to describe themselves as being so bummed.
"The clanging, it can put you over the edge," Coun. Ward Sutherland told the Calgary Herald, despite a study that concluded backyard skateboarding is no louder than someone speaking normally.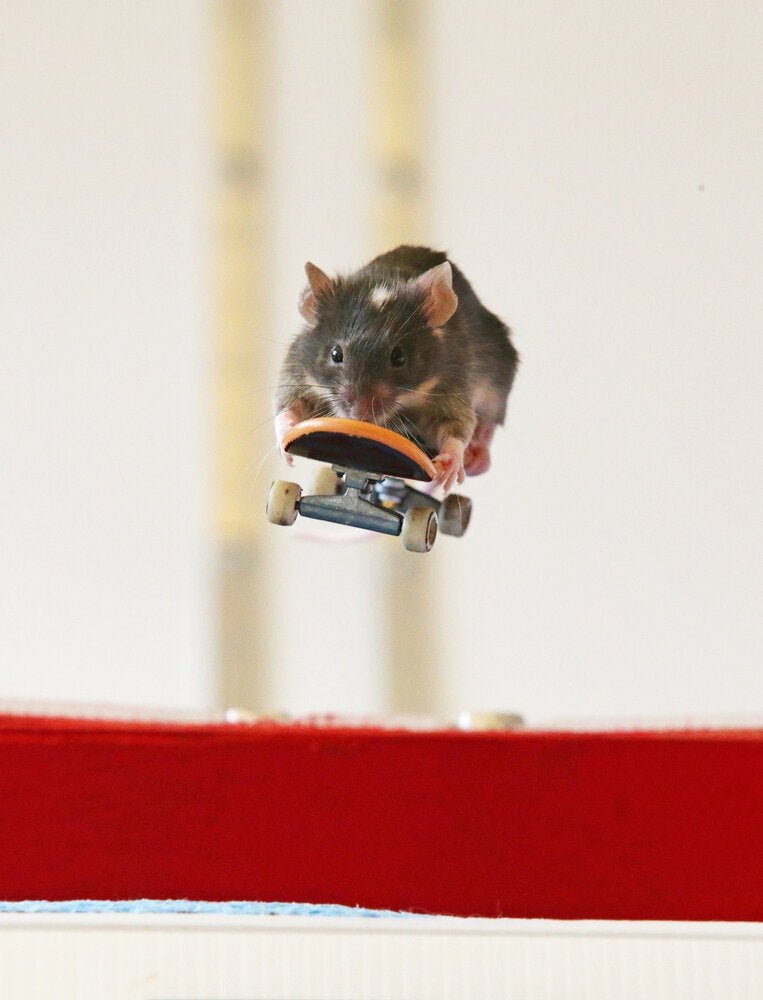 Skateboarding Mice