Calgary's air quality continues to be a concern, as smoke from wildfires in B.C. and northwestern U.S. wafts over the mountains.
It's the third day in a row the city has been blanketed by a thick, smoky haze.
An air quality official says the smoke has made the quality of air in the city worse than in Beijing and New Delhi.
Mandeep Dhaliwal, air quality program manager with the Calgary Region Airshed Zone, says he's never encountered anything this bad in the city before.
The City of Calgary has even gone so far as to issue a city-wide fire ban, restricting the use of backyard firepits, recreational campfires, and wood-burning fire places.
"It's very rare. This is the first time in my career that we've actually issued a ban due to poor air quality, even though it is in the bylaw that we have the power to do that," Ed Kujat with the Calgary Fire Department told CTV News.
Meanwhile, the smoke from the fires has put on a stunning evening show for those across southern Alberta who have turned their eyes to the night sky.
A blood-red moon was spotted over Calgary Tuesday night, with plenty of people sharing their snaps on Reddit, Twitter and Instagram.
Environment Canada urges at-risk populations, such as children, the elderly, and those with respiratory conditions, to avoid strenuous outdoor activities.
Even healthy people are asked to reschedule strenuous outdoor activity.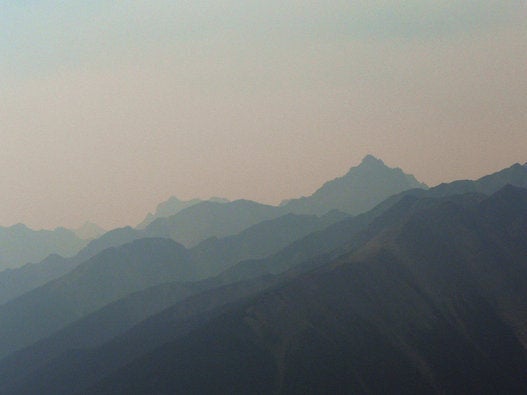 How To Stay Healthy During A Smoke Advisory
Phil Fulton with the Calgary Humane Society advises people with pets also limit activity for their animals.
"Everything that you're seeing that Alberta Health Services is putting out about how to take care of ourselves...do the same thing for your animals," he told Global News.
With a file from The Canadian Press.


Popular in the Community