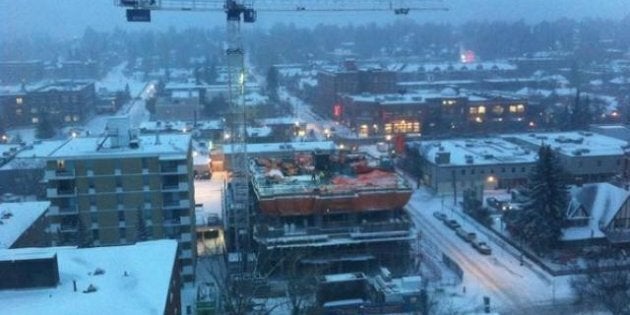 It's a familiar sight in this province, but an unwelcome one: waking up to lots of snow, well ahead of Halloween.
But for much of Southern Alberta, such is the reality today. As much as 15 centimetres fell overnight and Environment Canada is predicting anywhere from 10 to 20 cms of snow to fall by this afternoon in areas near Calgary and Kananaskis, Olds, Drumheller and Lloydminister.
The Alberta Motor Association has issued highway alerts near Red Deer, Calgary and other parts of Southern Alberta. Highway 1 east and west of Calgary as well as Highway 2 north of Calgary are listed in fair driving condition. As well, semi-trailers are not being accommodated on the Crowfoot Ferry near Bassano.
The City of Calgary reports that Shawnee Drive S.W. is inaccessible and the Route 52 bus has a modified route. Buses will travel from Fish Creek Terminal, south on Shawnee Gate, west on James McKevitt, north on Evergreen Street to the regular route.
According to reports, Lethbridge may have suffered the worst of the snow dump, with some people reporting as much as 22 cm fallen. Much of the city's transit was also delayed this morning and cars and trucks were having a hard go of it on the highway.
- Tune up and winterize your vehicle.
- Consider installing appropriate tires to the season.
- Clean snow and ice off your vehicle and ensure your lights and your windows are clear.
- Give yourself extra time to reach your destination.
- Reduce your speed and turn on your headlights.
- Leave extra distance between you and the car ahead of you.
- When road conditions are difficult, consider using Calgary Transit.
- Consider delaying your trip until the roads are in better condition.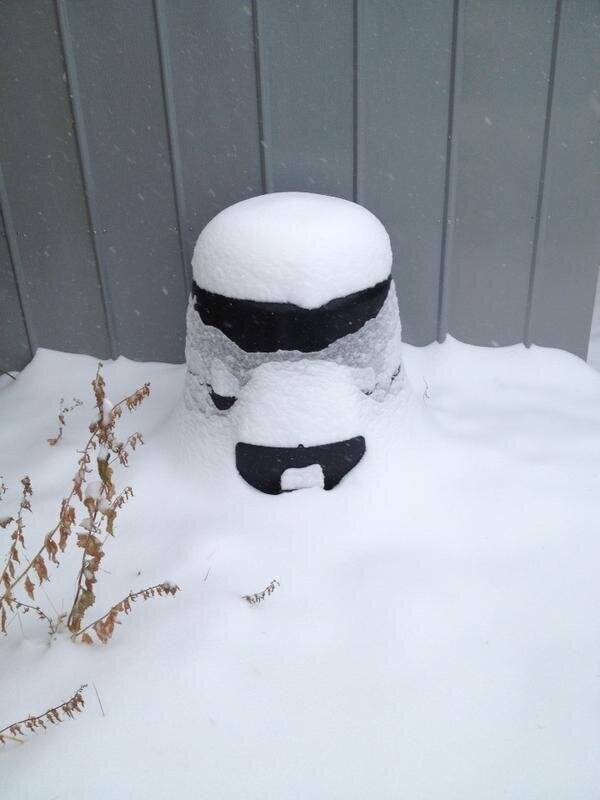 Snow In October (Oct. 23 Storm)