Several media outlets have confirmed that Joshua Hunter, Kaitlin Perras, Jordan Segura, Lawrence Hong and Zackariah Rathwell were all stabbed to death Tuesday morning at a house party celebrating the last day of classes at the University of Calgary.
Hunter, 22, of Priddis, was a local musician and University of Calgary student, reports the Calgary Herald.
Hunter and Rathwell played in the band Zackariah and the Prophets together, with Hunter on the drums while Rathwell played guitar and sang backup vocals.
"On behalf of the whole band, we can safely say we are so thankful for your condolences. We didn't lose two band mates, we lost two brothers. Their shining shenanigans and shining light will always be with us. ZATP is done, because the band was all four of us. Without all four of us the band doesn't exist. We love you all. And we loved them more than anything in the world," read a statement on the band's Facebook page.
Story continues after the slideshow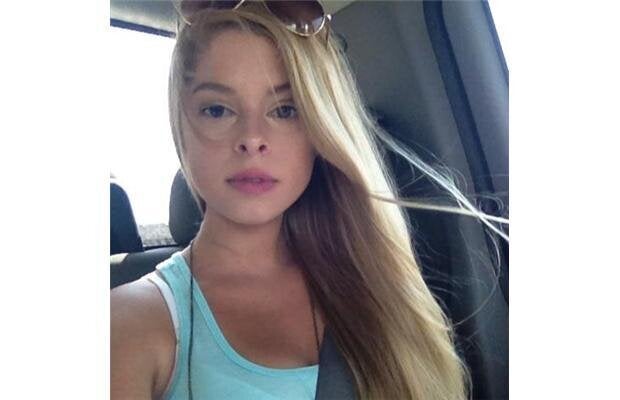 "Josh and Zack were happy-go-lucky guys. They could always put a smile on your face, and no matter what they always had a smile on their face as well," friend and U of C student Jordan Fabro told CBC News.
Segura, also a U of C student, was majoring in religious studies and worked part-time at Calgary funeral home McInnis and Holloway, reports the Calgary Herald.
"He was just a fine young man," funeral home president Ernie Hagel said in an interview with the Calgary Herald.
"He was a treat to have. Every staff (member) loved to work with Jordan."
According to the Herald, Perras was a university grad who was known for her positive attitude and energy.
Perras's step-cousin Jennifer Laraway told the newspaper her family is "beyond shattered" and asking for privacy for the time being.
27-year-old Hong was also a student at the U of C, and a volunteer with the Calgary Folk Music Festival and Fairy Tales Film Festival, both of whom were mourning the loss Wednesday.
Calgary Police Chief Rick Hanson told reporters Tuesday the suspect was invited to a small house party in the northwest residential neighbourhood of Brentwood, not far from campus. He showed up after working his shift at a grocery store and was welcomed inside.
There had earlier been about 30 people at the party, which neighbours described as quiet and low-key. That number had dwindled to about 20 when violence erupted shortly after 1 a.m.
Hanson said a suspect allegedly brought a weapon, or "instrument," from work to the party, but grabbed a large knife from inside the house.
Hanson said the victims were all "good kids" in their twenties. Neither they nor the suspect had any prior involvement with police, said Hanson.
The chief also said there's nothing to indicate the suspect was drunk or had been doing drugs.
Police found three men dead at the scene, while another man and a woman died in hospital.
Investigators were still trying to determine what motivated the attack.
Names of the victims will not be released by police until autopsies are completed, likely by Wednesday evening.
With files from the Canadian Press.