CALGARY — Ernie Hagel has had plenty of experience with death during his 43 years as a funeral director, but he's struggling to deal with the loss of one of his promising young employees.
Jordan Segura was one of five young people stabbed to death at a student house party in Calgary early Tuesday morning. He had worked for McGinnis and Holloway Funeral Homes in the city over the last year.
"Our staff are devastated,'' Hagel said in an interview Wednesday.
"We've tried to deal with this, but when it hits home it hits hard. If it doesn't, it's time to get out of the funeral business.''
Segura was attacked along with Zackariah Rathwell, Josh Hunter, Lawrence Hong and Kaiti Perras. All were in their twenties. All were at a house party marking the end of classes at the nearby University of Calgary.
Matthew de Grood, 22, has been charged with five counts of first-degree murder. The University of Calgary graduate worked at a grocery store and is the son of a veteran Calgary police officer.
De Grood had been invited to the party. Investigators have not identified any motive, only saying the victims did nothing to provoke the attack.
It has all left the school community and the city as a whole baffled about what might have led to such a tragedy.
Story continues after the slideshow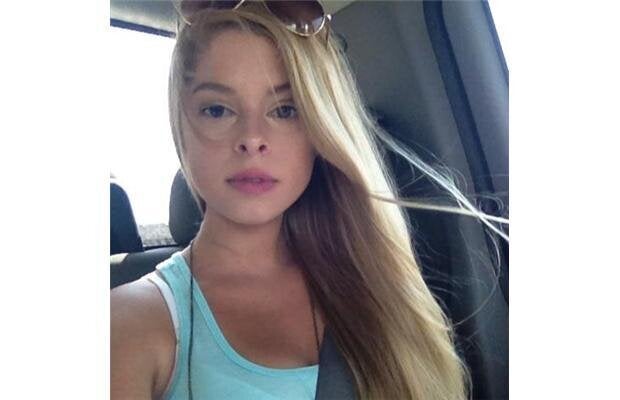 Rathwell, 23, and Hunter, 22, have been remembered by friends as members of a local rock band who had just performed at an album release party on the weekend.
Perras, 23, majored in English at Mount Royal university before attending the University of Calgary.
Friends said Hong, 27, was about to graduate in engineering from the University of Calgary. He was a friendly, funny, proud gay man who liked to cook and play video games.
Segura was working part time at the funeral home when he went back to school last fall to pursue religious studies. He was scheduled to return full time for the summer, Hagel said.
"He had the qualities to be a great funeral director. He wanted to serve people. He wanted to be there when they needed him,'' said Hagel.
"I think Jordan would have eventually become trained as a funeral director and become a very good young funeral director.''
It fell to Hagel to tell staff about the death.
"We had a call from the family. I had to break the news to our people so it was very, very difficult. We had a lot of tears,'' he said.
De Grood has been transferred to a Calgary psychiatric facility.
Lawyer Allan Fay said a justice of the peace ordered his client to receive a psychiatric assessment at the Southern Alberta Forensic Psychiatry Centre and is scheduled to appear in court April 22.
"I'm still not clear what the direction was for — whether it was for a determination of fitness to stand trial or whether it was for a psychiatric examination,'' said Fay.
He said he has spoken to his client, and de Grood was doing about as well as could be expected.
"He was lucid, at least he seemed lucid to me. He seemed to understand what was going on to the best of someone's abilities,'' Fay said. "It's going to be a very difficult case indeed.''
A spokeswoman for Alberta Justice said an Edmonton prosecutor will be assigned to the file to address any perceived conflict in the case since de Grood is the son of a police officer.
The northwest Calgary home where the attack took place was surrounded with police tape Wednesday and the street remained closed. Flowers were piled under a tree at the end of the police tape in a makeshift memorial.
There were also hand-scrawled notes and a candle paying tribute to the dead.
One read "Heaven has five new angels.''