Parts of southern Alberta were hit with power outages and major floods after a severe summer thunderstorm hit the area Sunday morning.
In Chestermere, the storms knocked out power and roads, parking lots, and basements were flooded. Chestermere resident Shavonne Doell shared this picture of another kayaker.
"It was just too much rain too fast," he told the Calgary Herald.
The City of Chestermere said about 300 homes were affected by floods, and by 7:30 p.m., the most urgent situations had been addressed. Local power utility Fortis Alberta tweeted Sunday afternoon that power had been restored to most homes in the city.
A lightning warning also affected morning flights at Calgary International Airport, causing about two dozen cancellations or delays. The advisory was lifted at about 11 a.m.
Crews from local power utility Enmax were working in the area to restore power to in several spots in Calgary on Sunday. Spokesperson Doris Kaufman Woodcock said there were extra crews on hand, and staff were monitoring the weather.
Lightning also struck a house in a Calgary, but crews quickly put out the blaze and no one was injured, according to fire officials.
With files from the Canadian Press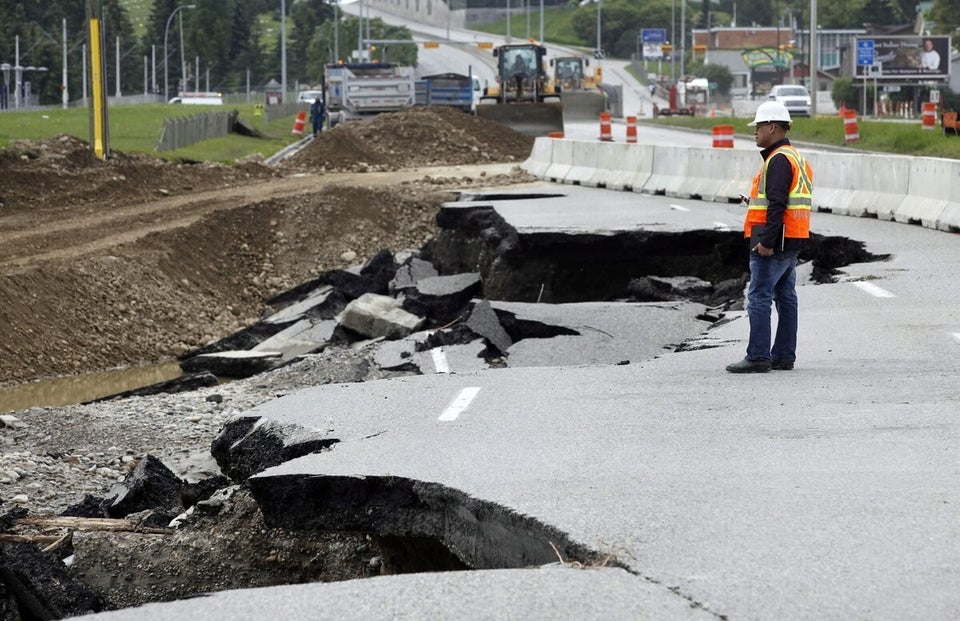 Powerful Images From The 2013 Alberta Floods