When we first heard that Calgary is considered the cleanest city in the world, we were a bit skeptical.
The city is, both geographically and economically, at the centre of the country's oil and gas industry, and Alberta's industrial facilities are responsible for48 per cent of Canada's annual industrial greenhouse gas emissions in 2011. According to the Government of Alberta, Alberta leads the country in the per capita disposal of Municipal Solid Waste at 2134 pounds per person.
But the City of Calgary has made great strides over the years in terms of sanitation and eco-initiatives, which are reflected in our sparking aqua rivers and litter-free streets.
The Too Good To Waste program, initiated in 2007 by the province, outlined ways to decrease the amount of waste sent to landfills. More commitment was given to recycling materials left over from Calgary's housing boom, including wood, asphalt, drywall, shingles and concrete. Calgary has also made a commitment to divert 80 per cent of city waste away from landfills by 2020.
The Green Calgary website offers Calgarians advice on how to compost, pack a litterless lunch and what can go in a recycling bin. Additionally, Calgarians face steep fines for littering from cars and chucking cigarette butts on the ground - up to $1,000.
Calgary has consistently ranked in the top spots of Mercer Quality of Living Survey when it comes to environmental stewardship. In 2010 Calgary took home the top spot for the world's best eco-city, based on five factors: water availability and drinkability, waste removal, quality of sewage systems, air pollution and traffic congestion.
Check out other cities that make the cut in our slideshow below.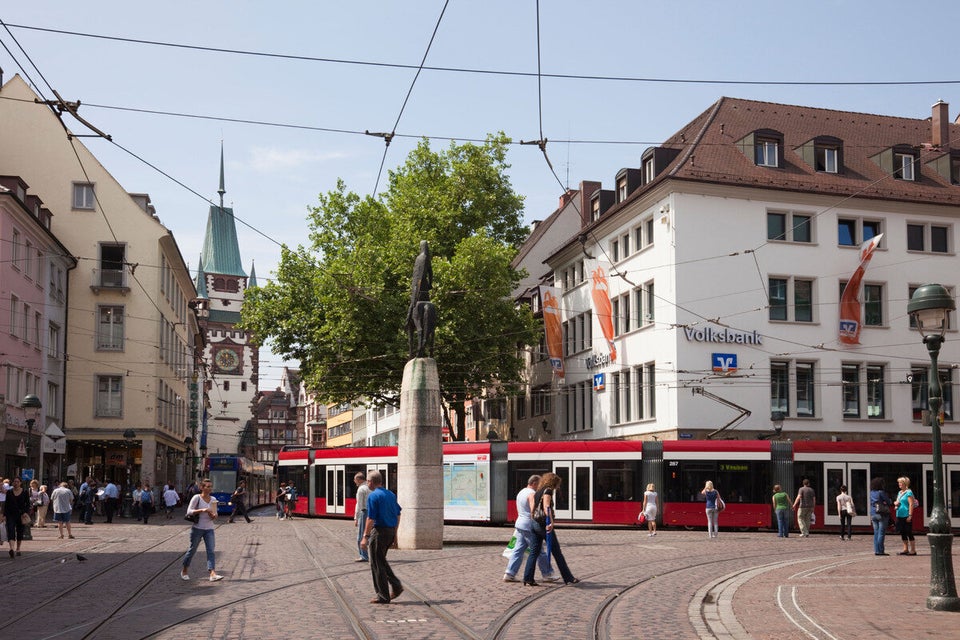 Cleanest Cities In The World
CORRECTION: A previous version of the story incorrectly stated that Canada's oil and gas industry contributes 48% of the country's GHG emissions. The Environment Canada National Inventory Report states the industry contributes 22% of the country's GHG emissions.
CORRECTION: A previous version of this slideshow incorrectly named the country for Copenhagen.