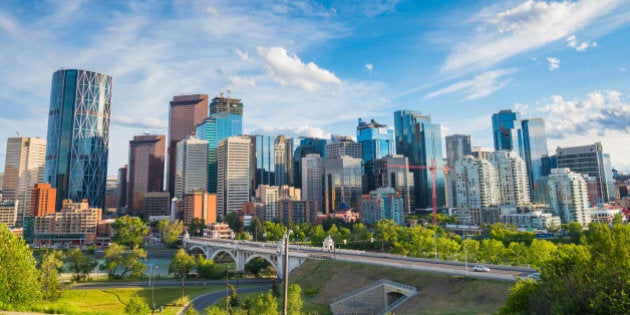 It was during the early part of the new millennium when I joined a new creative organization in Manhattan to develop a client database. It was essentially pro bono work while I transitioned between jobs during the dot com market crash but the creative vibe, young energy, loft style office, and paid parking in Manhattan was all that a 20-something liberal arts graduate needed to be drawn in to do this gig.
The organization was pioneering something back then that was going to change the landscape of the entrenched fashion industry in the United States. It started out as a showcase for indie fashion designers and artists. It was the organization that placed a then unknown designer named Zac Posen in to the realm of top designers within a matter of months through the showcase at NY Fashion Fest, something unthinkable for any rookie fashion institute graduate.
While the fashion powerhouses and traditional media continue to exert dominance over the industry, advents in social media, fashion bloggers and film have allowed the pervasiveness of fashion from confines of Bryant Park to a global audience that prefers to consume fashion in various ways that traditional incumbent players are not able to achieve.
Fashion film festivals began over a decade ago with most sources suggesting that the Fashion In Film Festival in London was the inaugural launch of this platform that has grown at a staggering pace since and created new fashion film festivals around the world, some of the prominent ones being the ones from Berlin, La Jolla, New York, Milan and London. It is considered to be one of the fastest growing segments in fashion and film.
Fashion in film is not a new concept. In fact, some film historians espouse the notion that it was fashion that allowed for the rise of the film industry to begin with. Product placements through film have also existed from its early days. Traditional film festivals around the world have become less about the films being showcased and more about red carpet fashion parade, at least in the perception of the purveyor and consumer.
What makes a Fashion Film Festival stand apart though is its ability to marry three elements - accessibility, affordability, artistic capability. Accessibility is delivered through social media to a global audience who may not always be willing or capable of attending traditional fashion festivals. Creating a short film, usually by a recent film institute graduate or upcoming filmmaker, makes for a symbiotic relationship between the fashion designer and the filmmaker at a very affordable cost. Artistic innovation through film and fashion brings forth the core elements of what defines film and fashion pursuits in the first place, something that otherwise tends to get washed out or sanitized through corporate interpretation of power players and mass scale producers.
In essence, fashion film festivals became a much loved and desired for silent rebellion in the industry by the industry players and upcoming artists. In as much as the platform allows for a more democratized outreach, which benefits the independent or upcoming designer, the power players stand to benefit as well since it allows them to take a break from its corporate directive to pursuit artistic experiments that it perhaps could not even at the most avant garde fashion festival line up. It is the Off-Off-Broadway show to the traditional fashion festival line up. It is the conceptual car booth of a major automaker at the auto show. It is the place where the aspirant and the incumbent can wade in a pool of fun like a kids play zone to create something fantastic. The Berlin Fashion Film Festival describes the art of the fashion filmmaking well.
"They are using a short amount of time to build up a story, present and explore a thought and of course creating atmospheres - that stick in our minds and trigger our sensitivity for style, design and beyond that: our way of life!"
The Canadian International Fashion Film (CANIFFF) Festival debuted in Calgary in 2016. It was the first ever fashion film festival held in Canada and still remains the only platform in Canada. The choice of Calgary commonly referred to as Cowtown in local parlance, as the birthplace of Canada's fashion film festival, as opposed to the fashion power regions of Toronto, Montreal or Vancouver, is both deliberate and accidental. The latter case being so because the founders happen to be from Calgary. The former because it was inevitable that a city emerging from its roots as an agricultural and energy powerhouse would eventually find ways to diversify and showcase both established and emerging creative talent of international stature. It would be an interesting mention here that another bovine inspired enclave turned in to one of the hippest and trendiest neighborhoods for the fashion crowd in New York City. From the Meatpacking District to Cowtown and across the globe, fashion is being consumed in different ways to suit the needs of the next generation. CANIFFF is part of this new wave in Canada. Perhaps Canada's Zac Posen moment is waiting to happen.
CANIFFF takes place in downtown Calgary on May 27th and 28th. For more information, visit http://www.canifff.com
Follow HuffPost Canada Blogs on Facebook
Popular in the Community