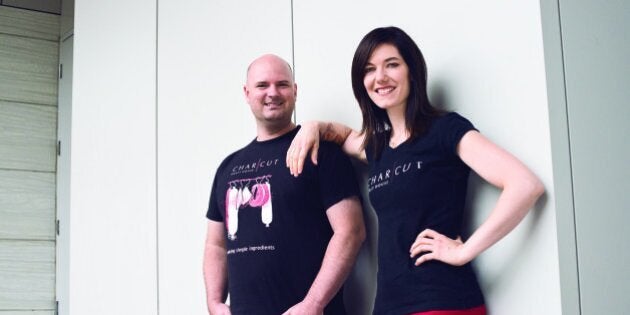 After figuring out she could peel the skin off a pig's head in 49 seconds, Connie DeSousa told herself she would never attempt this dangerous skill again.
The co-owner of one of Calgary's most well-known restaurants Charcut Roast House, DeSousa, along with her co-chef and lifetime mentor John Jackson, have picked up a few other (and less risky) culinary talents like making the perfect sausage and crafting the tastiest charcuterie.
DeSousa, 32, and Jackson, 38, first met in 1999 at Calgary's now closed Owl's Nest lounge. After separating ways, the two worked in foodie-havens like New York City, San Francisco and Germany, before returning to their Canadian roots.
After talking about starting their own restaurant, the pair — along with their spouses — decided to move back to DeSousa's hometown of Calgary and opened Charcut in 2010 with an enthusiastic welcome from the local culinary community.
"Since we opened the restaurant we've been working like our lives depend on it," DeSousa says. "But one of the most important things was to really give Calgary the exposure it deserves."
These days, besides eating meat seven days a weeks (Jackson could probably eat 24 hour a day if he could), the pair are working towards their newest restaurant, Charbar, which will play on international inspirations from their peers and mentors.
The carnivore-loving duo talked to the Huffington Post Canada about homegrown cooking, their guilty pleasures during the rare night off and that infamous pig-skinning incident that will never repeat itself.
What does 'Canadian' food mean to you?
CD: Taste of place. From the fruit orchards and vineyards of the Okanagan, to the game and grains of the prairies to the bounty of seafood off the shores of Newfoundland, our country has it all. Every time we visit a new part of Canada we're always blown away by the variety of food that is produced and are indigenous to these specific areas.
What is one of the first things you crave to eat when you return back to Calgary from abroad?
JJ: An Alley Burger (the pair's food truck) is my first go-to when arriving home. Nothing hits the spot better than a triple patty roasted garlic sausage burger with cheese curds and piripiri aioli.
What's your favorite food to make for yourself at home after a boozy night out?
CD: That is an easy one! A big bowl of noodles with spicy broth and a fried egg.
What's your favourite poison?
CD: I'm a pretty simple girl…since it is a hot day out on the streets of Calgary I would say gin and tonic is my poison of the moment.
If you could prepare only one last meal, what would it be?
JJ: To be honest my go to last meal was always a whole hog dinner where I'd eat everything from nose to tail, but since I have already had this meal over 100 times I have now changed my mind. Lately I'm all about the beef and all things steak. I would love to take a shot at roasting a whole 1,000-pound grass-fed black Angus over a wood fire. I'd share all the pieces and parts with my wife, Carrie, and my 16-month-old daughter, Frances, as we danced the night away.
What would be in your emergency "survival pantry"?
What is the wildest thing you've done in a kitchen, culinary or otherwise?
CD: I beat my record at skinning a pig's head on a kitchen stage competing against a butcher from George Brown College. I did it in 49 seconds...the other guy was about 25 per cent done. I went so fast it scared me…one slip and I would have been in some major trouble. I have officially retired from attempting to beat this new record.
What is the best restaurant that no one's ever heard of?
JJ: A fantastic local Calgary find for me is Inti Restaurant that serves Peruvian cuisine. I still tell everyone I know how great the food is.
What would you be doing if you couldn't be a chef?
CD: Professional karaoke singer with John as my manager.
What is your favourite cheap food thrill?
CD: Calgary Stampede corn dog with loads of ballpark mustard. Only once a year... so it's okay!
What is the most memorable food city in the world?
JJ: This is a hard one… It's easy to say New York or San Francisco but I would say one of the most memorable and exciting food cities right now is our own city of Calgary. There is such a young, forward thinking food culture that embraces chefs and innovative ideas. From the new Culinary Tourism Alliance recently formed, to the never ending mentions in international and local media, there is something special going on here and it's about to explode.
Which Canadian restaurants have you been to and would recommend?
What's the most unusual and delicious food that you would suggest people try?
JJ: Japanese cod-milt (fish sperm)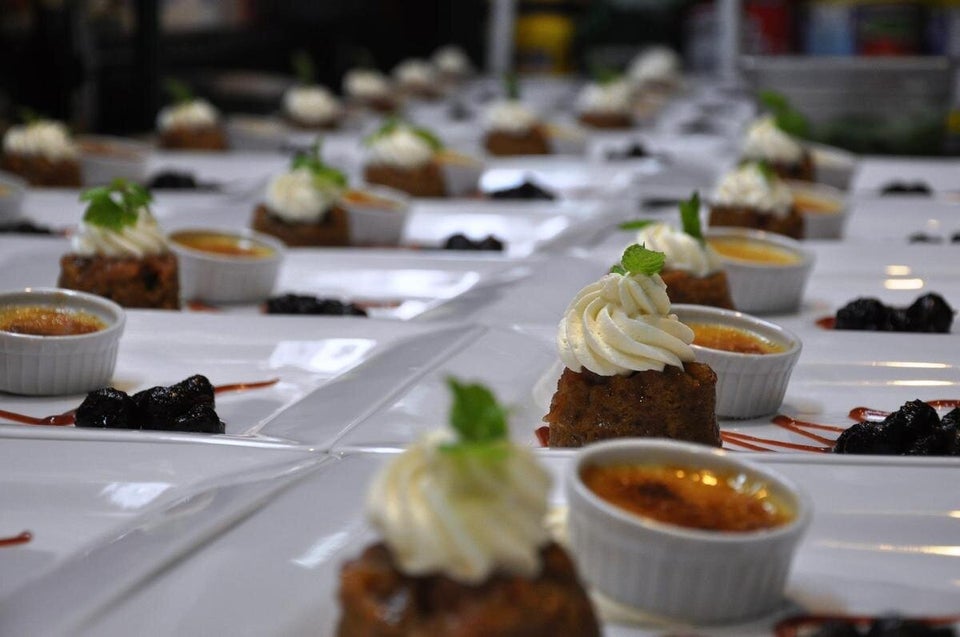 20 Best Restaurants In Canada
Popular in the Community