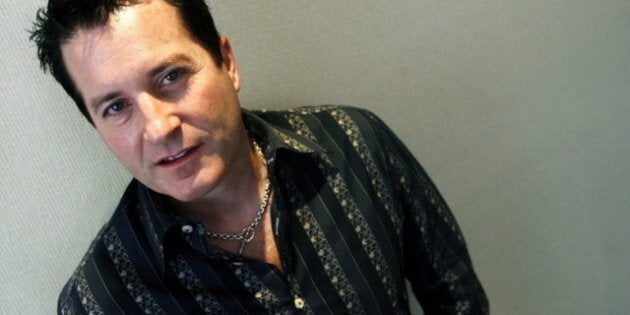 Ayre is the founder and owner of Bodog, a sports gambling site that operates worldwide and, in the past, has been accused of "taunting and dodging" U.S. authorities.
Federal prosecutors in Maryland unsealed an indictment against Ayre and three other Canadians on Tuesday, alleging that Ayre and his partners were behind more than $100 million in illicit gambling winnings. Online gambling on sports is illegal under U.S. law, though it is legal in many other countries, including Canada.
Bodog.com was shut down Monday under a federal court order, and the page now redirects to a Homeland Security takedown notice. Other Bodog sites, such as Bodog.co.uk and Bodog.eu, continue to operate.
What has Internet freedom advocates worried is that Bodog.com was not registered in the United States, but rather in Canada, and the indictment against Ayre lists "the movement of funds outside the U.S." as a basis for the prosecution.
That raises the spectre of the United States extending its law enforcement to any organization whose online presence is in the .com domain. And many Internet activists are raising the spectre of individuals being charged in the U.S. for activities in other countries that aren't crimes where they are located.
In Canada numerous organizations could be affected. For instance, all the major daily newspapers under the Canada.com brand -- including the National Post, Ottawa Citizen and Calgary Herald -- are on .com domains, as is the Toronto Star. The Tim Hortons website also has a .com address.
At the very least, the Ayre indictment shows those websites could be shut down on the order of a U.S. court.
In a statement released on his website this week, Calvin Ayre argued the U.S. prosecution is at odds with international law, and meant to be a publicity stunt.
However, prosecutors will likely argue there were enough connections between Ayre's business and the United States to justify prosecution in the U.S. even if the organization did not technically operate inside the country.
Bodog said in a statement this week that the company cancelled its agreement with the service provider who ran the Bodog redirect for U.S. visitors. But law enforcement officials alleged they were still able to access Bodog and place bets as recently as last month.
SOME OF THE WAYS WESTERN GOVERNMENTS ARE TRYING TO EXERT CONTROL OVER THE INTERNET