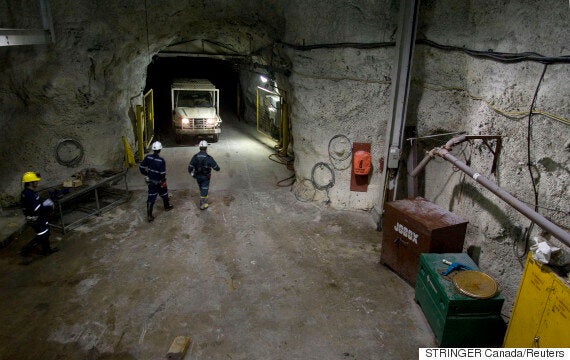 Activists delivered a petition to the prime minister's office last week, demanding that a mining company pay the Canada Revenue Agency the $2.1 billion it allegedly owes in taxes.
Cameco Corp. will face the federal government in court this September over the dispute. If found guilty, it would be the largest tax avoidance scam in Canadian history. But activists are worried the issue will be settled out-of-court for a lesser amount.
"When an everyday Canadian makes a mistake on their taxes, you have to pay every cent back," Rosa Kouri, campaigns director for Sum Of Us, told The Huffington Post Canada.
Kouri's organization partnered with Canadians For Tax Fairness to deliver the 36,000 signatures to Justin Trudeau's office and Cameco's headquarters in Saskatoon.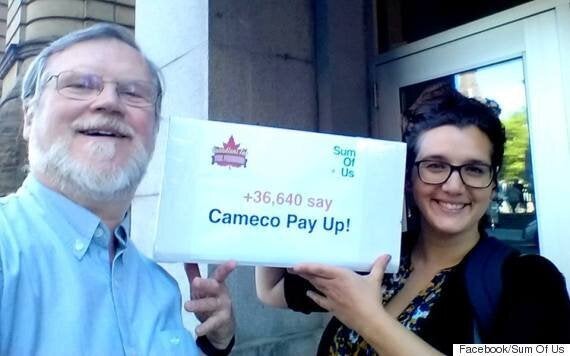 "We want to make sure there isn't a backroom deal over the summer," Kouri said. "We really want to see Cameco held fully accountable."
Other powerful companies — namely KPMG — aren't always forced to pay back taxes even when the CRA detects wrongdoing, Kouri said. "That's a double standard and it's not fair."
"We really want to see Cameco held fully accountable."
Cameco's dispute with the CRA started in 2008. The company, which mines 18 per cent of the world's uranium, allegedly set up a subsidiary in Switzerland where product was shipped from Canada. The subsidiary would then mark up the price exorbitantly, so income would be reported in Switzerland — not Canada, alleges the CRA.
'We've followed all the rules'
Cameco disputes the CRA's position. "We've followed all the rules and paid all of the taxes owed," the company's media relations manager, Rob Gereghty, told HuffPost Canada in an email. "We are confident that we will be successful in our case."
Profits made with Canadian labour and resources should benefit Canadians, Kouri said. The petition points out that Cameco's uranium comes from northern Saskatchewan, an area that "desperately needs better services and community investment."
"The government says that clean drinking water for First Nations and education for First Nations is too expensive," Kouri said, "and honestly if we were to raise funds from the very companies that are making billions in profits from those northern communities, then we could do so much more as a country."
UPDATE - June 24, 2016: The CRA says it is committed to ensuring every person and company pays the correct amount of taxes. "Tax evasion and avoidance hurts all Canadians and means less money for benefits, programs, and services for Canadians," said spokeswoman Jelica Zdero in a statement to HuffPost Canada. "The CRA is committed to combating the abusive use of offshore jurisdictions and protecting the integrity of the Canadian tax system," she said.
Whether Cameco will have to pay remains to be seen. In the meantime, here are some things Canada could do if it ends up collecting that disputed $2.1 billion: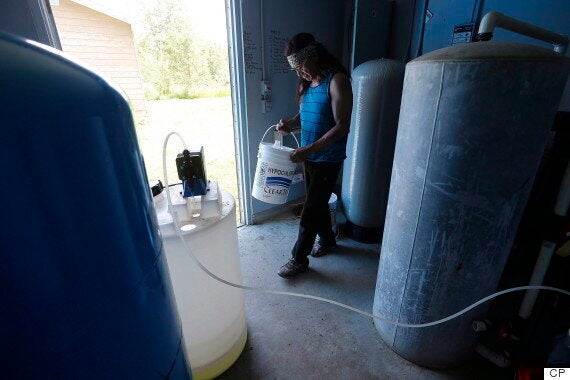 Kavin Redsky, Shoal Lake 40 First Nation water plant operator, prepares to treat water from the lake with chlorine in one of the community's water treatment plants. (Photo: John Woods/The Canadian Press)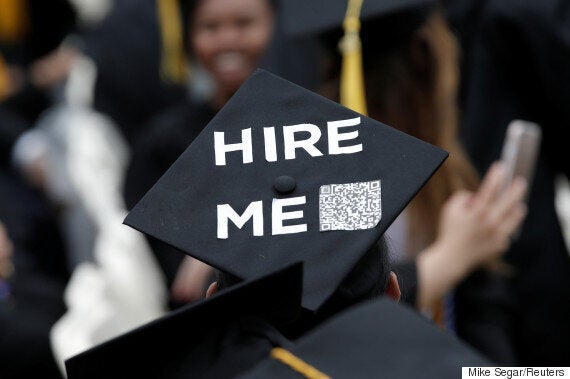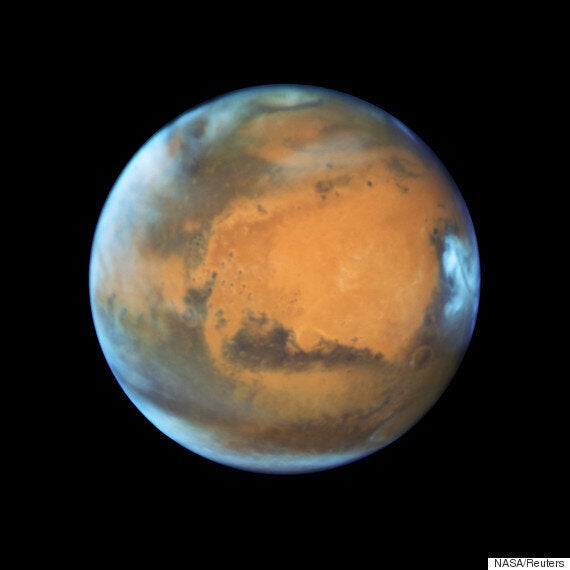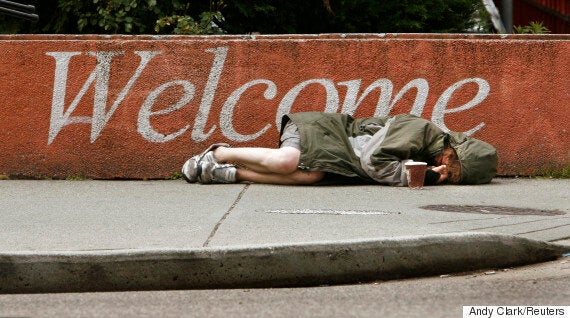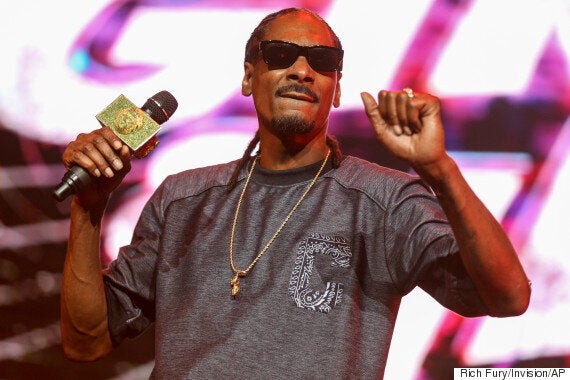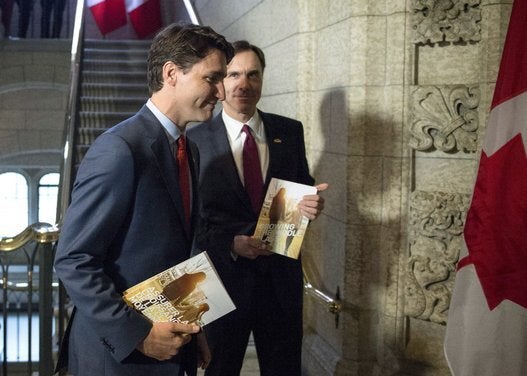 Federal Budget 2016 Highlights