It's a known thing that most at-home haircuts are a complete disaster. A simple trim that we think we can handle usually results in tears and more than the expected amount of hair on the floor.
Someone take the scissors away.
But one makeup artist is proving that chopping your own locks can be easy. Cue YouTuber Camila Bravo.
In a video posted to Instagram, Bravo, who has been cutting her "own side bangs since forever ago," shows us that you can indeed get a great new 'do without a visit to the hairdresser.
The beauty guru begins by creating a rounded part with the front pieces of her hair. Using a spray bottle to separate the section, she then twists the hair, and begins the chop at mouth-length. As we gasp, Bravo keeps her cool.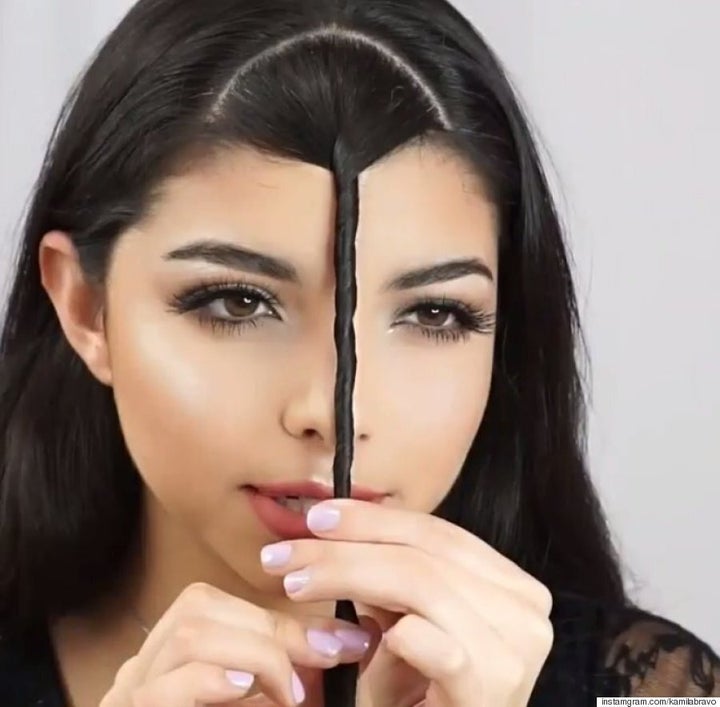 After styling, the final product is revealed: the perfect face-framing fringe!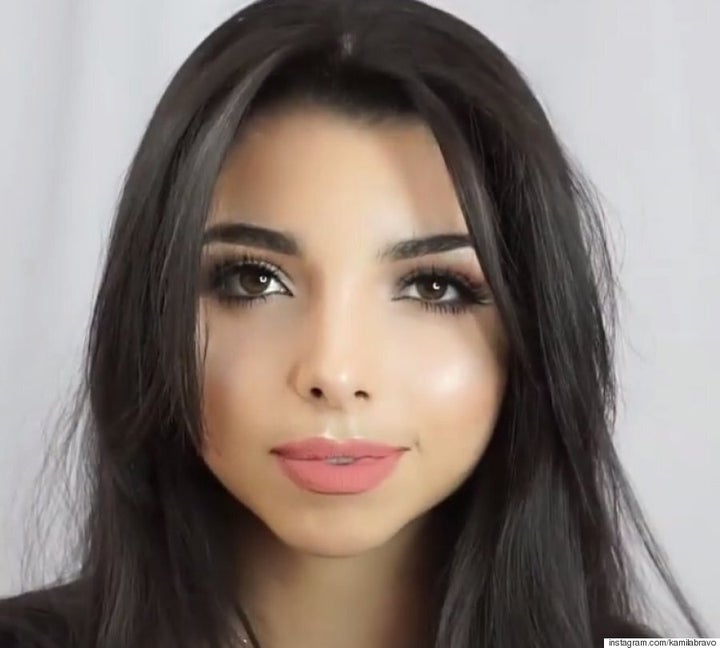 But, Camila writes, "If you have curly hair like myself cut them alittle (sic) lower than the actual desire (sic) length because keep in mind the hair will shrink." In other words, when your hair is wet during the cutting, it will dry shorter.
With over 18,000 likes and 2,700 comments, the Internet is applauding the Instagram pro for her clever chop (something they didn't do for another haircut that went viral).
So, go ahead. Try this one at home (but promise us you'll be careful).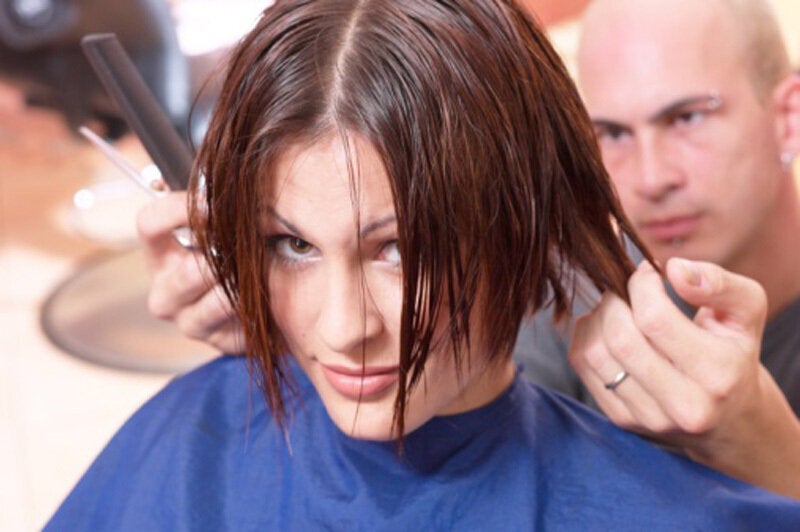 5 Ways To Deal With A Bad Haircut