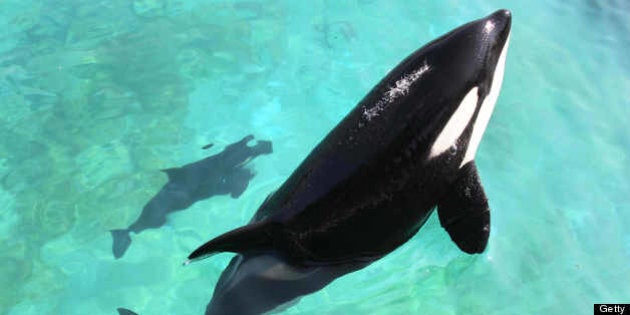 I have been making documentaries since the mid 90s, exploring international subjects and themes, from musicians to war-affected children, HIV/AIDS in sub-Saharan Africa to the Right to Water movement, and my latest film is about animal sentience. I am drawn to change-makers; people who dedicate themselves to building a better world. I'm often asked: Do you really believe in change? And while I acknowledge that it's hard to be hopeful sometimes, I do, undeniably, believe that a better world is always possible.
This is where documentaries play a significant cultural sociopolitical role. They are the narratives of our times, often about subjects that are hidden or otherwise forgotten. Collectively speaking, documentary films now make up hundreds of thousands of hours of real stories: a giant global audio-visual vault. Some are far more compelling and engaging than others, of course. There is plenty of license to explore the language of reality - to stretch the boundaries of storytelling.
Part of what is empowering about making a documentary is that docs are built-in platforms - they are catalysts for change. In my latest film, The Ghosts In Our Machine (which was voted a Top Ten Audience Favourite at the 20th annual Hot Docs Canadian International Documentary Film Festival), the protagonist is Jo-Anne McArthur, a talented animal rights photographer. We learn that Jo's body of work is celebrated within animal advocacy and activist circles around the world. The film, in part, focuses on her efforts to be published by mainstream publications, so that she can further elevate the marginalized issue of animals used for food, fashion, research and teaching, and entertainment. As a result of the film, Jo-Anne's work is essentially being "pitched" to the world. There is a burgeoning groundswell consumer movement committed to better stewardship, health, compassion, and ethical responsibility. While this rise is evident, there is resistance to "seeing" the truth about our use of animals, which is why I felt inspired to focus on Jo-Anne's work, including her struggle to be published. Because Jo is such an accessible, genuine and sympathetic subject, audiences not only want her to succeed, but they want to see: Through Jo's lens, audiences are "seeing."
I am finding myself more and more obsessed with the joys and challenges of how to get films out there, to build and foster a movement around a film. There are many inspiring examples of docs that have done just that, and it's the plan for The Ghosts In Our Machine to reach audiences around the world. Distribution is multi-tiered and the more engaged filmmakers can be, the better. The more knowledgeable filmmakers are about the giant world of distribution, and about strategy, the better. We are getting many many requests for the film. 2013 is all about premieres and releases, and after we build that momentum we will launch a robust grassroots campaign of many screenings, in partnership with organizations doing the good work on the ground to create tangible change. The film is designed to facilitate a consciousness shift and to open up dialogue about a topic that has been coined the "impossible issue." As a filmmaker, my hope is that people will leave the theatre, or wherever they see the film, and actually see animals differently. Yes, change is possible, a better world is always possible, and documentaries can have a lot to do with that. See you at the theatre and beyond!
The Ghosts in Our Machine opens at The Carlton in Toronto May 31 - June 6, screening daily: 2:00 p.m. and 7:00 p.m.
Winnipeg Film Group, July 4, 5, 6, 7, 10 - Winnipeg
VanCity Theatre, August 2, 3, 16, 17 - Vancouver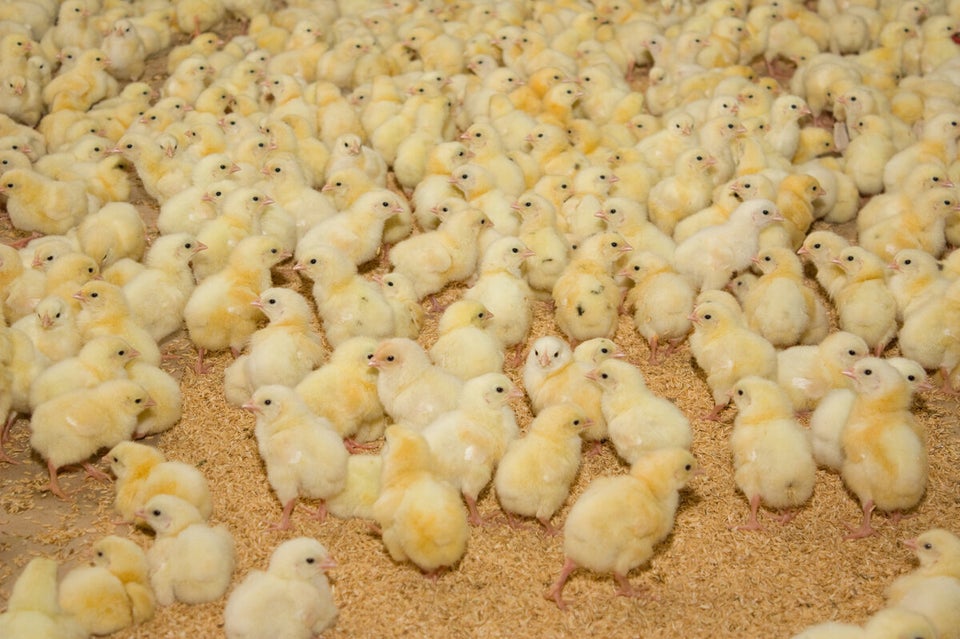 The Horrors Of Battery Caging
Popular in the Community