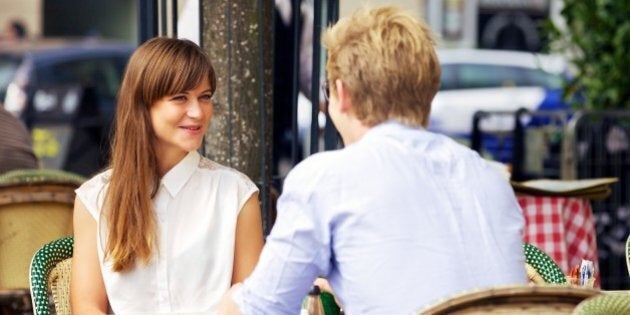 As a sex therapist in private practice, I'm asked all sorts of interesting questions on a regular basis. The following touched on sensitive and important issues deserving of being shared with others. Here's the question. Do you agree with my answer?
I'm a politically active high femme lesbian. About ten years ago, I met an attractive Butch when we shared both political and social interests. We became friendly, and even sparked, but didn't act on it.
Fast forward to the present. After years of living in different cities, we met again at a dance. Surprise! She's transitioned to male. The chemistry is still there, and we're both available, but now it all seems confusing. He's asked me out, and his intentions are clear: to act on our long-standing mutual attraction.
I'm torn. I glory in being visible on the arm of a Butch woman...otherwise society reads me as straight. And my work is LGBT sensitive (as is his). My identity as a lesbian is clear.
Still, I know and like this person. We have good history, shared values, similar interests. This could be a wonderful opportunity.
Can I be seen as a lesbian and date this man? How do I maintain my identity when together we read as a straight couple?
Can you be seen as a lesbian? Nothing will change except when you are with your new lover. As a couple, you will probably be read by strangers as straight, just as you are now when alone. Outsiders will not recognize you.
You both work in queer-related jobs, and likely both have diverse circles of friends. Stay connected with your (now expanded) social network. You'll find support there from those who matter.
You may encounter resistance even within your tribe, as identities and loyalties are sensitive to change. Some will resist the intersectionality of gender and sexual expression. However, you will come to understand difference and acceptance on a whole new level. When you analyze it, can you think of anything more transgressive than dating this man? It's coming out multiplied!
And, don't forget, you'll now get to discover this person with whom you've shared a long term attraction, and to learn him as his authentic self!
Granted, you will be doing a lot of explaining. Even well-intentioned people will ask completely personal and inappropriate questions. You will need to be visible and vocal in entirely new ways. Dating a trans man will stretch you, challenge you to examine how you feel about the rainbow of diversity that encompasses being different sexually and socially.
As your sense of sex and gender adjusts, you may need to adapt your language. "Queer" may fit better now than "lesbian." There's not one right answer, nor hurry to choose personally-appropriate labels. You can get yourself T-shirts that proudly proclaim you a "Lesbian with an asterisk," "Passing for straight," or "Queer Femme," and wear them while on your new man's arm as well as when you are solo. Watch the world react, and monitor your own responses. A little discomfort is the price for challenging convention.
Make no mistake: you will be changed forever. Your sexuality will be recognized and responded to differently. Though your suitor is no more straight than you are, you'll both be granted heterosexual privilege, even when you don't want it. You will be in daring new territory and, as you develop your expanded identity, you'll become more comfortable with your own way.
If you choose to date this old friend and comrade, do so because he is a trans man, not despite it. He has lived within your camp, is fluent in your language, and appreciates feminism (and feminine!) in a truly unique way. And, wow, does he ever get the Butch/femme dance!
Aim to match his bravery and authenticity with your own. The results may be spectacular! After all, the only time you run out of chances is when you quit taking them.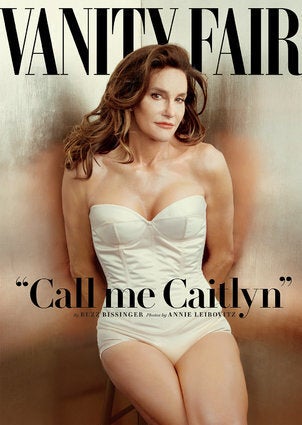 Iconic Transgender Moments
Popular in the Community