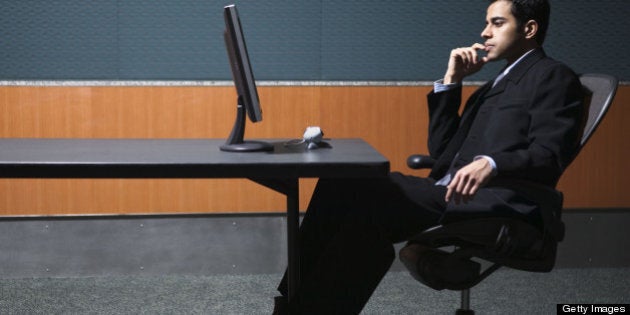 Can webinars boost your profits? According to Ted Miller III, that's a resounding yes!
Before I share more details about Ted's marketing approach, I should mention that Ted is a seasoned marketer who has worked & built partnerships with, Jay Abraham, Robert Allen, Anthony Robbins and the late Chet Holmes to name a few.
Ted has perfected the art of webinars that convert very well and that generate serious revenue when he worked with the late (and great) Chet Holmes.
Chet was known in a small circle of marketers as the best sales expert there ever lived. He was charismatic, he exuded confidence and his love for martial arts was always part of his seminars. He helped companies across North America turn their key salespeople into sales superstars. Each time Chet worked with a client, he would quickly turn a struggling company into a very profitable business in a short time.
The only problem was that Chet used to travel 325 days out of the year and when he'd come home and scream "Daddy's home," his kids would casually glance his way with little interest and continue on with what they were doing because they really didn't remember Daddy.
Holmes was desperately seeking a way to continue doing what he was most passionate about -- helping companies turn their sales process around and still be able to be a real father to his children. In the early 2000s, Chet Holmes thought of doing virtual presentations on video because the technology had advanced so much that it was actually possible for a consultant, marketer or business owner to use a simple power point presentation sitting on their desktop into a way of connecting with clients in a more intimate way without having to travel.
Chet and Ted were doing a radio interview and when Chet explained how he was doing things differently, the host asked him "what's this new marketing concept called?" and Chet came up on the fly with the name "webinars," a.k.a. web-based seminars, as opposed to the live seminars he used to conduct.
Now, when it comes to webinars there are many marketers doing them but it doesn't mean they're doing them well. Most business owners will attest to watching one or two webinars each month related to a marketing topic, but few actually buy as a result of watching those webinars.
There was a time in Internet marketing history where a webinar would guarantee five-figure sales for two to three hours of work, but in this overcrowded marketing world, most marketer aren't seeing great results when it comes to conversion.
While working with Chet Holmes, Ted was able to come up with new and innovative strategies to take conversion rates through the roof and be better able to serve his audience. During a recent interview with Ted, I was able to understand why he gets such incredible results with his webinars.
Ted starts each and every one of his webinars with the concept of adding massive value to the people who take time out of their busy day to listen to him.
Instead of trying to get 300 people on a webinar, Ted focuses on getting 10-13 people who are serious about making changes in their business.
Instead of delivering a presentation where he "talks" at people, he does an open mic session to find out what exactly these clients are struggling with. Once he has his audience's pain points, he immediately goes to work to solve their pain by offering tangible advice they can apply in their business to see changes -- right there on the webinar.
During the two to three hour webinar, Ted takes the time to answer each one of his attendees concerns and issues. This approach is vastly different from most webinars where the host spends one hour promoting their product and trying to sell a product without knowing if it actually fits the needs of the attendees.
Ted's strategy is to turn the webinar into a small working group and offer so much value that the clients ask how they can continue working with him to start seeing bigger changes in their business. This strategy relies on the belief that being authentic and really wanting to help "first" will lead to bigger sales down the road.
I was puzzled by the sustainability of Ted's approach. I wanted to know how can you build a solid and profitable business 10-13 clients at a time. Ted responded that since clients are eager to work with you instead of you chasing after them, it makes your job as a business owner a lot easier.
He also points out that when you demonstrate that you genuinely want to see clients succeed, they're willing to spend more and buy more often from you.
Finally, Ted brings up the "social media" and "viral" aspect of his strategy. The reality is that word of month is still the strongest form of marketing there is. When you combine that with social media, the possibilities are endless for businesses.
From Ted's perspective, if you blow people's mind with outstanding content and valuable advice, they'll market your services without you ever asking and you'll have more qualified clients coming to you eager to experience the same types of results your initial clients were able to achieve.
Webinars are a powerful way for business owners to connect with their audience. With the explosion of platforms such as Google+ Hangouts which are perfect for this type of intimate webinars Ted prefers, it's easy to connect face-to-face with clients in a way that was inconceivable even a few years ago.