Toronto police say they are reviewing a video apparently showing an officer stunning someone with a Taser — and two cops telling the person filming they would seize his cellphone.
Waseem Khan was walking near Ryerson University Tuesday when he saw the incident unfold, according to the Toronto Star. The video he shot, which was shared by CityNews, shows a group of officers holding a suspect down on a sidewalk.
"He's down and they Tased him!" Khan says.
Moments later, one of the officers asks Khan to move back if he's going to be a witness.
"I'm not obstructing your arrest," Khan replies and continues filming.
"Get that guy out of my face, please," the officer says moments later as he points at Khan.
Later, two officers come up to him and threaten to seize his phone if he chooses to be a witness.
Police in Canada do not have the authority to do this. As long as someone is not obstructing police from doing their job, witnesses have the right to photograph an officer doing their job in public.
Even Toronto police spokesperson Mark Pugash admitted the video was a "teaching moment."
"They have no authority [to seize the phone]," Pugash told the Star. "That approach is the wrong approach."
Pugash told CTV that Toronto officers have been informed people can film them so long as they are not obstructing or interfering with police work.
"And as far as I could see from this video, the person filming wasn't doing anything wrong," he said.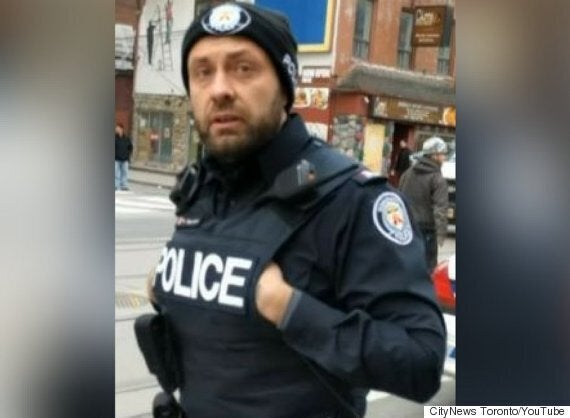 Khan's video takes an even more bizarre twist toward the end. As the two officers walk toward him, one of them says the suspect is going to "spit in your face, you're going to get AIDS."
"You don't get HIV from someone spitting on you ... I think this speaks to the way this officer or these officers look toward certain demographics of people," he told the broadcaster.
Experiences like Khan's happen much more frequently in the U.S.
Despite it being legal to film and photograph police officers there, there have been many cases of cops seizing phones or ordering people to turn off cameras.
"There are First Amendment protections for people photographing and recording in public," Mickey Osterreicher, an attorney with the National Press Photographers Association, told The Huffington Post in 2014.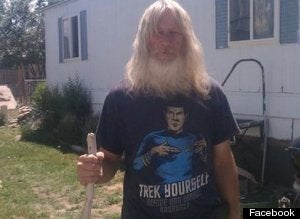 The Most Outrageous Stories Of Police Misconduct
Popular in the Community