The world's rich are increasingly becoming globe-trotters, not rooted to any one country, and nowhere is that clearer than in the data on millionaire migration.
According to research from South African consultancy New World Wealth, the number of "high net worth individuals" (HNWIs) changing their country of residence soared by 28 per cent last year, to some 82,000.
An HNWI is defined as someone who has at least US$1 million in assets, not including their primary home.
Canada is a top destination in this great migration, taking in almost as many millionaires last year as the U.S. did. The number-one destination was Australia (12,000 millionaire immigrants) with the U.S. in second place and Canada third.
Inflows to Canada "were boosted by large-scale immigration from China into Vancouver," New World Wealth analyst Andrew Amoils told HuffPost Canada in an email.
"There was also significant HNWI inflows from Europe into Toronto and Montreal."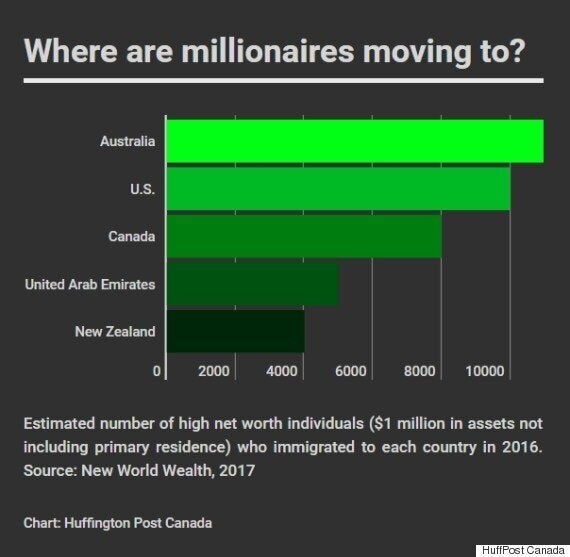 Australia's top spot is easily explained by its geography: It's next door to east Asia, the part of the world that's creating the most millionaires these days, and the rich seem to have a taste for wealthy English-speaking countries.
Many countries are losing millionaires, for a variety of reasons. France is seeing the largest exodus — 12,000 millionaires in the past year.
"The large outflow of millionaires from France is notable — France is being heavily impacted by rising religious tensions between Christians and Muslims, especially in urban areas," New World Wealth said in a press release.
"We expect that millionaire migration away from France will accelerate over the next decade as these tensions escalate."
The survey had one surprise: There hasn't been a large outflow millionaires from Great Britain since the Brexit vote. New World expects the country to continue gaining wealthy residents from abroad even as locals emigrate to the U.S., Canada and Australia.
The consultancy notes that investor immigrant visa programs are becoming more popular around the world. Australia launched such a program in 2012.
However, Canada's various investor immigrant programs, some of which existed for decades, were limited in recent years due to perceived abuse.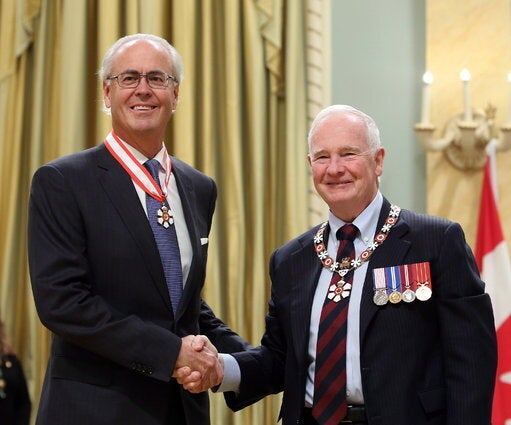 Richest Canadians, 2015
Popular in the Community