When it comes to a woman's right to choose an abortion, Canadians are among the world's most progressive on the controversial issue, according to a new poll.
Data released Wednesday by Ipsos shows 57 per cent of Canadians believe abortions should be permitted to women if they choose to have one. The number is markedly higher when compared to the global average of 45 per cent, from 23 countries.
Canada ranks closely behind Spain (59 per cent) on the issue and higher than the U.S. (41 per cent).
Eighty-four per cent of Swedes think abortions should be permitted to women if they choose to have one, placing Sweden at the top of the list.
Peru ranks at the bottom, with 11 per cent public support.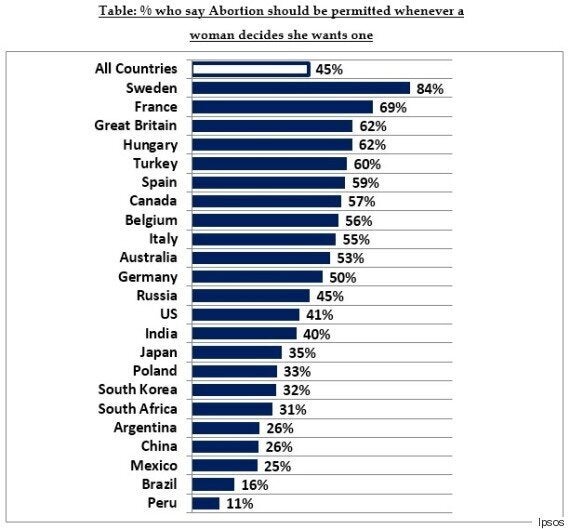 In Canada, the number signals a significant shift in public support for a woman's right to choose an abortion. This year's survey marks a nine-point increase from last year.
And when looking at figures collected in the past two decades, Canadians have come a long way.
In 2000 and 1998 public support on the issue hovered at 41 per cent and 36 per cent, respectively.
Filtering the Canadian figure into demographic and geographic segments, it turns out Prairie residents are the most progressive when it comes to supporting a woman's right to choose.
Regional support breakdown:

Prairies - 72 per cent
B.C. - 66 per cent
Quebec - 64 per cent
Atlantic Canada - 55 per cent
Ontario - 51 per cent
Alberta - 47 per cent
Among genders, support is split with 57 per cent of men lending support and 58 per cent of women.
In Canada, the medical procedure was decriminalized in 1988 after an old section in the Criminal Code related to abortion was deemed unconstitutional.
Though considered a medically necessary procedure, access to abortions varies across the country. Under current laws, a doctor is not obligated to perform an abortion, but cannot stand in the way of a woman's choice to have one.
The Ipsos poll was conducted among 1,002 Canadians between Jan. 22 and Feb. 5. The sample, weighed to reflect Census data, has a margin of error of 3.5 percentage points, 19 times out of 20.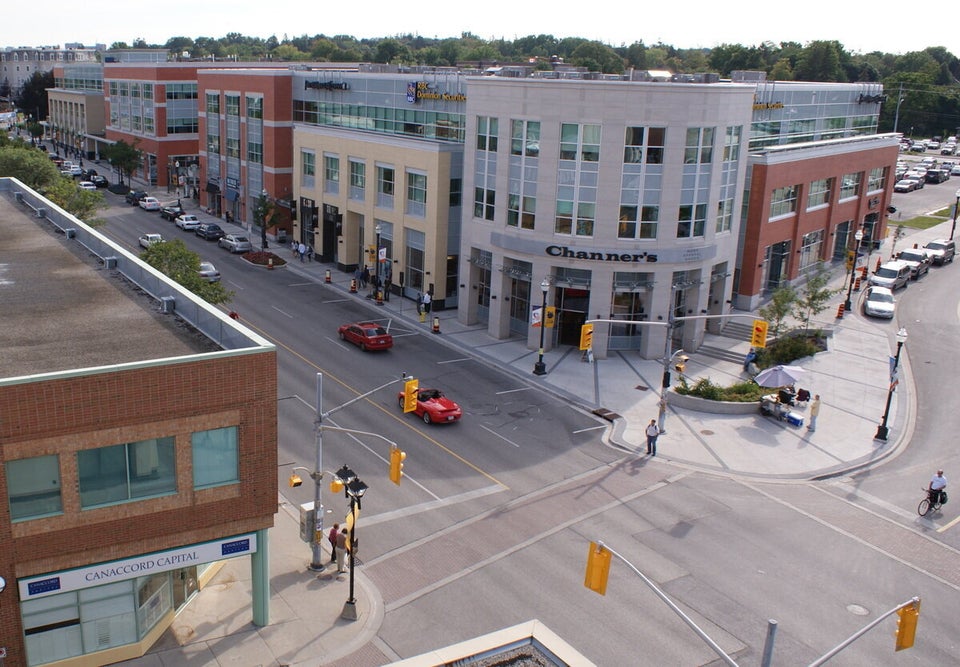 Canadian Cities For Women 2015