OTTAWA — A number of lesbian, gay, bisexual and transgender rights advocates are raising concerns about Canadian air travel regulations that appears to exclude transgender passengers from flying.
"It looks like a very serious violation of people's rights," the NDP's Randall Garrison, the party's critic for LGBTT issues, told The Huffington Post Tuesday.
According to Transport Canada's Identity Screening Regulations, an airline is not allowed to transport a passenger who appears to be a different gender than what is listed on their official travel document.
For transgendered persons who haven't completed a sex change operation or who live their life as another gender than the one specified on their passport, the regulation effectively bans them from flying, advocates say.
Blogger Christin Scarlett Milloy called it a "discriminatory smear" and urged Canadians to complain to their member of Parliament.
"In order to change the 'sex' designation on a Canadian Passport, the federal government requires proof that surgery has taken place, or will take place within one year. So for non-operative transgender persons, for gender nonconforming (genderqueer) persons, and for the vast majority of pre-operative transsexual persons, it is literally impossible to obtain proper travel documentation marked with the sex designation which "matches" the gender identity in which they live," Milloy wrote.
"In the eyes of the honourable Minister of Transportation, that makes trans people unfit to fly in Canada," she added.
Transport Minister Denis Lebel's spokesman Pierre Floréa insisted the rules were needed to verify an individual's identify and ensure that they didn't pose a threat to aviation security.
They were also "not discriminatory," he said.
"They apply to all passengers, regardless of gender or sexual orientation, and they do not impose barriers to any particular group," Floréa wrote in an email to HuffPost.
"Any passenger whose physical appearance does not correspond to their identification can continue to board an airplane by supplying a letter from a health care professional explaining the discrepancy," he added.
Garrison, the NDP MP, said he'd written to the Minister about the practice and he didn't think a letter from a doctor would solve the problem.
"First of all the regulations don't say that so I don't know how anyone would know that. A lot of transgendered people are non-operative, which means that there wouldn't be any medical letter that would be possible… I'm not sure that a doctor would issue such a letter," he said.
The Conservative government is trying to "chip away at LBGT rights," Garrison said but noted, that in this case "I'm not sure that this is anything more than insensitivity and a lack of understanding of the issue."
"I don't understand what problem they are fixing here, some type of misplaced fears of men in burqas? Something like that that must have motivated them to fix the regulation," he said.
The regulations were introduced in August of 2010 as an interim measure and formalized in last July.
Transport Canada spokeswoman Maryse Durette told HuffPost the department had received no complaints from any transgendered persons who had been refused boarding.
"Transport Canada is not aware of any case of a transgendered or transsexual individual in possession of a medical document who has not been permitted to board an airplane since the publication of the Regulations in 2010," she said.
Garrison, however, suggested that no one may have come forward with a complaint because of the public stigma attached to transgendered and transsexual persons.
"That doesn't mean it hasn't happened because it would be very difficult, I think for a transgendered person to come forward on this case as it is in many cases because of the general hostility in the public," he said.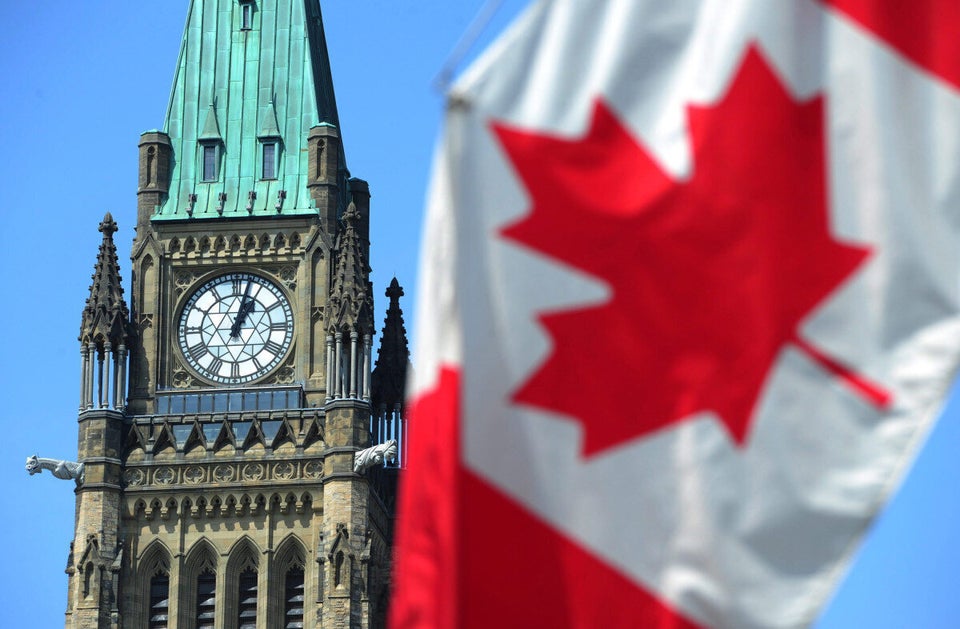 Parliament Resumes Things to Watch