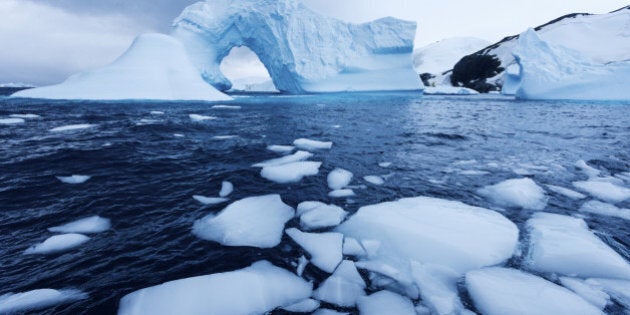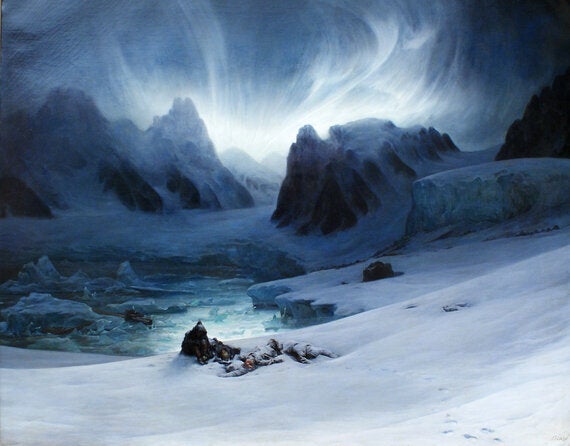 Magdalena Bay, François-Auguste Biard, 1840.
Norway, like Canada, has a time-honoured history of polar exploration. Canada's Arctic Archipelago is one of the least accessible regions in the world; this maze has been the object of fascination and obsession for centuries. Numerous expeditions, driven by the pursuit of a viable trade route to Asia, failed, stranded or perished in their search for the Northwest Passage. The highly publicized Franklin Expedition, lost in 1845, but rediscovered in 2014, is but one of many tragedies.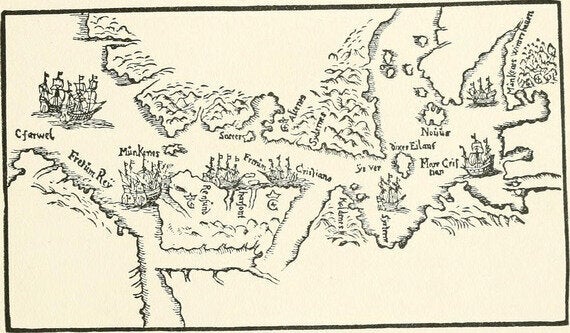 Jens Munk's hand-drawn map of the Hudson Strait, as seen from the north.
I want to share the story of Jens Eriksen Munk, a little known Dano-Norwegian explorer whose polar expedition was defined by tragedy, bravery, and injustice. In doing so, I will shed light on Norway and Canada's shared polar history. Munk's journeys through the Northwest Passage is one (of many) experiences that provide evidence of ongoing changes in the Arctic and have, in my opinion, laid the foundations for longstanding cooperation, close bilateral ties, and now, a mutual commitment to collective action in the Arctic.
Roald Amundsen made polar history in 1906.
Norwegian Roald Amundsen became the first person to completely traverse the Northwest Passage on the Gjøa Expedition from 1903-1906. One of the very first things Amundsen did upon arriving in San Francisco was to telegraph home. In the telegram, Amundsen reported that he was safe, and that the passage had finally been conquered. However, the telegram also contained a somber assessment that his great achievement was devoid of any practical significance. Commercial exploitation of the passage was deemed impossible; the straits were too tight, and the waters too treacherous and shallow.
Jens Munk's Saga: a story of survival and injustice.
Less known is the fact that Jens Munk, a Dano-Norwegian explorer, had almost three hundred years earlier (July 1619) made the same attempt to find and traverse the Northwest Passage as the gateway to India. Munk' writes the following dramatic entry in his journal:
"We were hemmed in so tightly by the ice that we could neither set an anchor in the ground nor run a hawser ashore. The ship, however, remained in the same place all day, drifting neither one way nor the other, and we were in great danger. As there was nothing we could do to alleviate our distress, we commended the whole matter into the hands of God and prayed devoutly to Him for help and guidance."
Munk had been tasked by the Danish King to find the Northwest Passage, and one of the first Europeans to penetrate Canada's Arctic Archipelago. As he wrote this paragraph, Munk was fighting his way through the Hudson Strait with an expedition of 64 men and two ships. After over a month of struggling in the ice-ridden strait, he sailed into Hudson Bay and landed in today's Churchill, Manitoba, where his expedition was forced to spend the winter.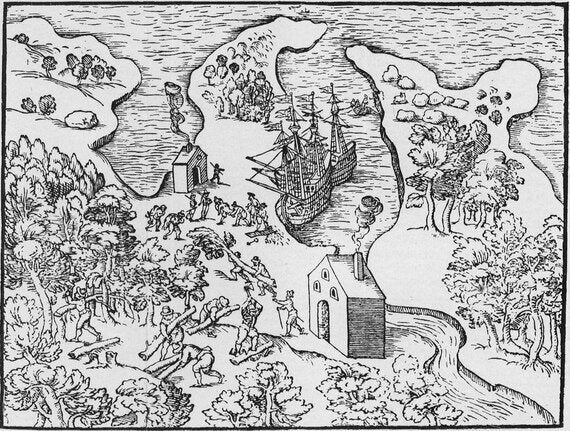 Munk Haven (present-day Churchill, Manitoba)
Only Munk and two others survived the winter due to the ravages of scurvy and biting cold, before miraculously scrambling their way back to Europe on a ship normally manned by 20 sailors. Upon arrival in Bergen, Norway - weak and toothless after his strenuous journey - Munk was thrown in jail for losing one of the king's ships.
Munk's incredible story is one of survival as well as injustice, and is a testimony of an era in which living was, at times, a very harsh affair. Jens Munk's account is interesting because it provides a glimpse of the Arctic as it was in a pre-industrial era. Munk's brutal depiction of the Hudson Strait is distant from today's reality. The Hudson Strait is no longer filled with ice during the summer months. In fact, it is almost completely ice-free.
Skeptics will argue that Munk's journey through the strait occurred at a time when the world was in a "Little Ice Age", and that the harsh conditions must be attributed to this. However, thanks to Hudson's Bay Company shipping log books from 1750-1870, we know that ice complicated travel through the strait for centuries after the Little Ice Age was over.
Lessons from our polar history.
Hudson Strait must be seen as a case study; it is merely one of numerous examples of how climate changes have altered the conditions for both sailing and human settlements. For example, receding sea ice has ripple effects that go far beyond a rising sea level.
The latest IPCC report, released last week, states that warming is unequivocal, and establishes with greater certainty than ever that our planet is headed in a direction that it will be imperative to halt.
We know that many environmental issues are interlinked and can possibly result in global aggregate impacts. It is however, impossible to predict how, when and where these impacts will manifest themselves. More extreme weather events, biodiversity loss, sea level rice, ocean acidification are all likely consequences of climate change -- we are still uncertain of their ultimate magnitude, timing and irreversibility. In the worst-case scenario, Pandora's Box has already been opened. In a best-case scenario, we still have time - in which case the Climate Change Conference in Paris next year may or may not turn out to be a decisive moment.
In a gripping passage toward the end of Jens Munk's journal, dated June 4, 1620, he writes that he has "no more hope of life in this world". Having barely survived the winter, he realizes that making the journey back to Europe would be very unlikely with a crew of three. Finally broken by the forces of nature, he surrenders and puts "his soul into the hands of God". Of course, as history would have it, the day after writing the entry, Munk's fortune changed. The sun returned, the symptoms of scurvy retreated, and his strength regenerated. He was lucky.
We cannot survive in the Arctic alone.
We cannot depend on luck to secure the future. The challenges of a changing North are unlikely to fade by themselves, and common action is imperative. Norway and Canada, with our shared polar history, close bilateral ties and a similar set of challenges, can act as partners in this endeavor.
Popular in the Community