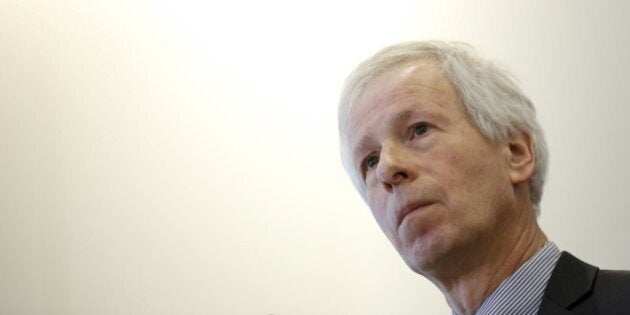 This open letter is signed by 28 researchers, practitioners and students in law and international justice. Their names are listed below.
During the last electoral campaign, we urged the next government "to step up to the plate" and commit itself to making the fight against impunity a foreign policy priority.
It is clear that there is much to be done, in Syria and elsewhere.
Canada's welcome change in tone and attitude goes beyond showmanship. According to civil society sources, Canada has already been more proactive in promoting international criminal law and a rules-based system. It is too soon to say that the fight against impunity is now a diplomatic priority for Canada. It is clear, however, that there is much to be done, in Syria and elsewhere. The announced intention of Burundi, South Africa and the Gambia to withdraw from the court raise new challenges for the project of international justice.
We are convinced that Canada can and must do more in this field. The 15th session of the ASP was an opportunity to mobilize international support for the ICC, but Canada's efforts must not stop there.
Countering demagogic and populist discourses
It's fashionable to talk about the ICC without regard to the facts. Canada must promote a constructive and pragmatic discussion about the court's role -- one that is based on an accurate description of its mandate and experience.
The claim that the ICC targets Africa is incorrect. Most of the African cases at the ICC have been referred by African states themselves. It is equally distorted to say that African states are united against the court and are about to leave the ICC en masse, following Burundi, South Africa and the Gambia. These three states do not represent the entirety of Africa nor of African civil societies. On the contrary, 31 other African states are not rushing to withdraw, and many reaffirmed their strong commitment to the ICC.
Canada must also promote the ICC's successes. At its inception, few believed that the ICC would have over 124 member states today. Even with the announced withdrawals, this is a success and we need to build on it. We should also celebrate the court's focus on sexual and gender-based violence, set out in the Office of the Prosecutor's policy on sexual and gender-based crimes. This led to the first conviction of a political leader for the use of sexual violence by his subordinates, and the first indictment for the direct commission of sexual violence.
As such, our proposal last year that Canada should appoint an ambassador for international justice remains relevant, and could provide the opportunity for discussions throughout the year.
Some African states, including South Africa, argue that their obligation to cooperate with the ICC by arresting current heads of state is incompatible with their obligations to facilitate peaceful conflict resolution. Many states avoid this discussion for fear of undermining the principle of equality of all before the law.
However, this debate could be beneficial as it would allow for a thoughtful discussion of the complexities of securing state cooperation. The recent policy of Prosecutor Fatou Bensouda is a step in the right direction. Canada's refusal to offer immunity to incumbent presidents, expressed at the ASP, is another.
Canada must continue to defend the denial of immunity to government officials found in the Rome Statute, while seeking to build constructive solutions to any legitimate concerns.
Supporting Justice and National Initiatives
The fight against impunity goes well beyond the ICC -- it must be waged in every state. In this manner, the Rome Statute can be used by civil society as a "sword of Damocles" to convince reluctant states to implement justice. Canada should support civil society efforts in this regard, as it has committed to doing at the ASP.
Canada should also support states which exercise universal jurisdiction to pursue alleged Syrian war criminals who are now abroad. Canada could set an example by reinvesting in its own war crimes prosecution program.
Finally, it is important that Canada continues to be actively involved in supporting those documenting the atrocities committed in ongoing conflicts, particularly in Syria, in order to prepare for the eventual realization of justice.
Me Érick Sullivan, Laval University
Prof. Fannie Lafontaine, Laval University
Prof. David Petrasek, Ottawa University
Me Philippe Tremblay, Lawyers Without Borders Canada
Prof. François Larocque, Ottawa University
Prof. Robert Currie, Dalhousie University
Prof. Payam Akhavan, McGill University
Prof. Julia Grignon, Laval University
Fergus Watt, World Federalist Movement
Prof. Stephan Brown, Ottawa University
Prof. Joanna Quinn, Western University
Prof. Darryl Robinson, Queen's University
Prof. Penelope Simons, Université d'Ottawa
Joao Velloso, Ottawa University
Mark Kersten, University of Toronto
Frederick John Packer, Ottawa University
Matt Eisenbrandt, Canadian Center for International Justice
Prof. Valerie Oosterveld, University of Western Ontario
Prof. Jo-Anne Wemmers, Université de Montréal
Edouard Delaplace, Lawyers Without Borders Canada
Kathleen Tanner, Dalhousie University
Ayodele Akenroye, McGill University
Kirsten Stefanik, University of Western Ontario
Jessica Dufresne, Ottawa University
Claire Magnoux Laval University
Daniel Melo Garcia Laval University
Carrie Kopersky, University of Alberta
This op-ed is written in the framework of the "Strengthening Justice for International Crimes: A Canadian Partnership" funded by the Social Sciences and Humanities Research Council.
Follow HuffPost Canada Blogs on Facebook