Ambassador Doer sent the following letter to Connect2Canada members in Michigan and surrounding states on Thursday. Doer is reacting to the Michigan International Initiative Proposal 6, which is on the ballot in Michigan. The proposal would block or at least delay a new, badly needed
international crossing between Windsor and Detroit. The proposal was placed on the ballot and
extensively lobbied by the private owner of the existing Ambassador Bridge, Matty
promotional spending to get this referendum measure passed. Connect2Canada.com, a virtual network for Canadians and friends of Canada in the United States, is a way to exchange news and ideas, and find out what is happening in the U.S. related to Canada.
The rationale for this bridge is clear. Over eight-million jobs in the U.S., including 237,100 jobs in Michigan, depend on trade and investment with Canada. Much of this relies on the Ambassador Bridge, which saw more than $120 billion worth of trade cross over it in 2011. This is fully one quarter of Canada-U.S. trade in goods, making it the most important bridge crossing in the world.
However, the Ambassador Bridge is 83-years-old, is too narrow for today's needs and lacks adequate customs plazas. In addition, access to the bridge is located in downtown Windsor, which requires trucks to travel through residential streets and 16 traffic lights to reach the on-ramp. Any plans to expand the current bridge do not therefore solve the larger congestion and delay problems.
With truck traffic conservatively predicted to increase 128 per cent over the next 30 years, it is imperative that a solution be found. The New International Trade Crossing is that solution. It will be six lanes wide, with dedicated lanes for pre-screened cargo, and a direct freeway-to-freeway connection that avoids downtown Windsor and Detroit, thereby reducing delays and the massive costs associated with them.
There have been a number of misleading advertisements about the bridge and its costs -- here are the facts:
•There will be no cost to Michigan. Michigan's share of the bridge cost, estimated to be $550 million, will be paid by the Government of Canada and recouped through bridge tolls. Any cost overruns or revenue shortfalls will be paid by Canada.
•The bridge will be built with U.S. and Canadian steel. The waiver to Buy America allows for Canadian steel to be used, but not steel from other countries.
•The bridge will create 10,000 - 15,000 direct construction jobs in Michigan. These well-paying construction jobs will provide a direct boost to Michigan's economy.
The New International Trade Crossing has the support of Governor Snyder, the governments of Indiana, Ohio and Kentucky, the chambers of commerce of Michigan, Indiana and Ohio, as well as automobile manufacturers, building trades and steel workers unions and farm organizations. In fact, the only real opposition comes from one company trying to protect its current monopoly on the Ambassador Bridge.
This bridge is needed to increase the competitiveness of our manufacturing sectors, create jobs on both sides of the border and ease travel between our two countries.
Ambassador of Canada to the United States of America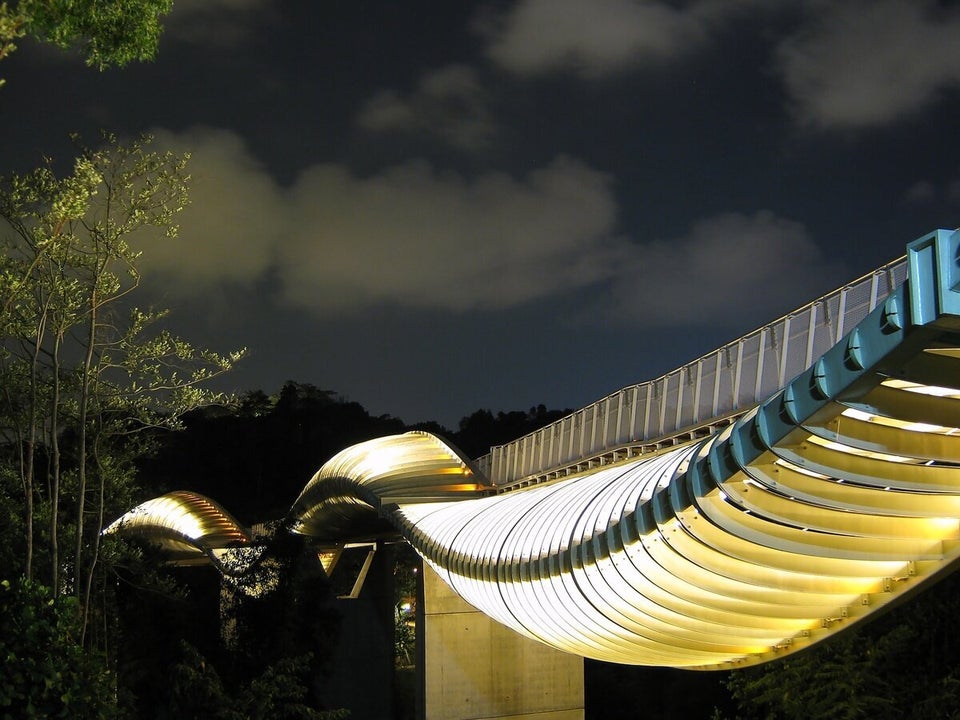 Coolest Bridges