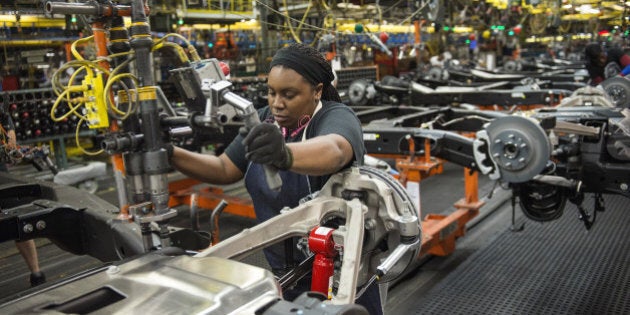 When Unifor formally opened bargaining with the Detroit Three automakers three months ago, only one thing seemed certain: the future of the industry was at stake.
Today, thanks to the collective efforts and determination of our union, the bargaining committees and the membership, the industry is back on the right path. In fact, Unifor has done more in the last three months to secure the industry's footprint in Canada and offer a brighter future for autoworkers, their families and their communities, than governments have in the last 10 years. Our union secured this without an auto pact in place.
In fact, the previous Harper government ignored the industry in pursuit of petro dollars as the price of oil soared, allowing manufacturing and good jobs to leave the country. It came down to us, the union and the workers at those plants to clean up the mess Harper left.
With new contracts at General Motors, Fiat Chrysler, and Ford, the women and men who work at the Detroit Three have once again done their part to secure the auto industry's future in Canada.
Now it's time for all three levels of government to do their part.
It came down to us, the union and the workers at those plants to clean up the mess Harper left.
To do that, governments will no doubt need to make some tough decisions and be prepared to defend the decisions that need to be made. Doing the right thing always makes the job easier, even in rocky times.
With the Detroit Three, Unifor negotiated and secured a total of $1.5 billion in investment in Canada. Almost half of that was at Ford, with $613 million to bring a new engine to its Essex engine plant in Windsor. Another $100 million will be spent to secure manufacturing commitments at its Oakville assembly plant.
This investment not only saved jobs, it brings jobs back to Canada, it creates new jobs and it helped to save local communities. With GM we not only secured $554 million in investment, but Unifor also brought jobs back to Canada.
Our collective bargaining process had challenges and it took some tough decisions, particularly on pensions for new hires, to get that investment. Our union did however achieve significant improvements to wages and working conditions that ensure being an autoworker remains a good job for a long time to come. Some of the gains made include:
Two wage increases of two per cent each over the life of the contract;
A $6,000 signing bonus and $2,000 in the second, third and fourth year of the contract, for a total of $12,000;
Significant improvements to the progression wage grid to increase the earnings of new hires;
Benefit improvements, while the health deductible for retirees was cut in half.
The Ford contract, patterned after those at GM and Fiat Chrysler, shows what is possible when you go into negotiations with a clear set of goals and priorities set by members, a strong and passionate team on your side and the need to defend the livelihood for those you are negotiating for.
Unifor's approach and a system of pattern bargaining made a difference in our auto talks. Most of all what made a difference was our unity and capacity to stand together.
At the end of the day, our union achieved our primary priority in these talks to bring new investment and new products to Canada for each of the Detroit Three companies. This is a huge achievement that helps ensure the future of this vital industry in Canada.
Many of the challenges facing the auto sector have not simply disappeared.
But the job is not yet done. While our negotiations and the three ratified collective agreements have put the industry on a stronger footing than it was before these talks began, many of the challenges facing the auto sector have not simply disappeared.
Canada still has inadequate programs from our governments to attract and retain the auto industry in this country. The Harper-era programs of taxable loans remains in place. The program needs to be non-taxable and not loan-based.
This is not new. On behalf of Unifor I told this to the Harper government, and more recently to the current Liberal government as we called on Ottawa to play a significant role in helping ensure a strong future for the auto industry.
In 2016, what has changed is that Unifor now has new collective agreements with the Detroit Three that set out clear plans over the life of those four-year contracts.
With this solid foundation, we are calling on the federal, provincial and municipal governments to work together to further cement the future of the auto industry in Canada. Action to further strengthen auto's footprint begins with Ottawa updating its auto program and working with the provinces and municipalities on local needs.
We have done our bit. Now it's their turn.
Follow HuffPost Canada Blogs on Facebook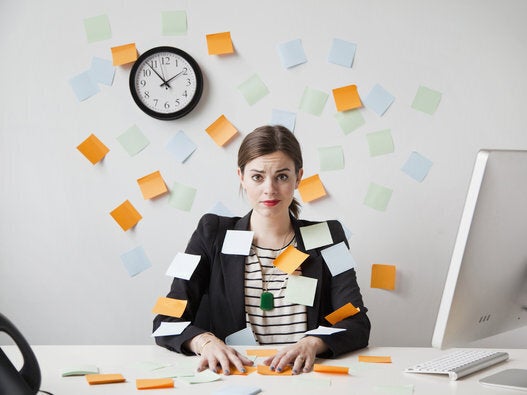 9 Things Trade Unions Have Done For Us