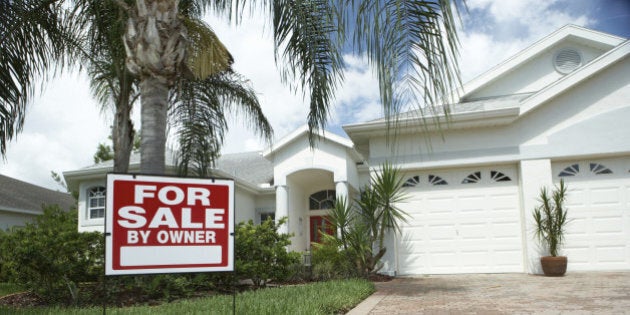 Canadians have a better shot at owning a home in the United States than they do in their own country.
And it's been that way for some time now.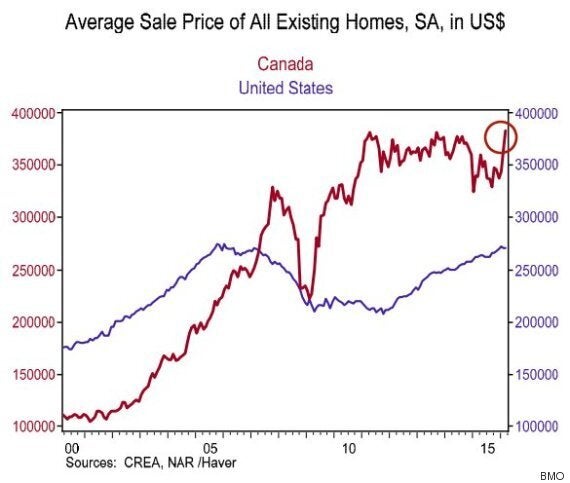 The graph shows that the average price of a Canadian home reached US$383,402 in March.
That was 41 per cent more expensive than the average American home, which went for $271,803.
It's a far cry from housing conditions in 2000, when Canadian home prices were well below what they cost in America.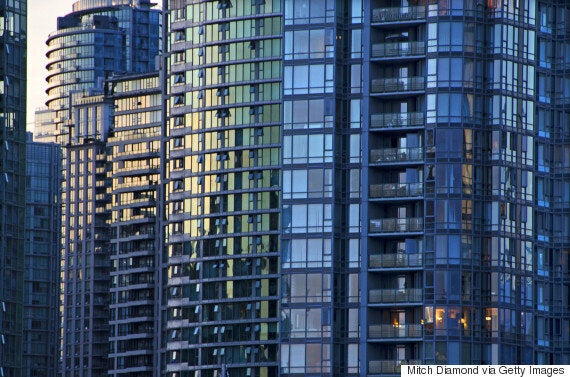 Much of the price trend can be laid at the feet of — you guessed it — markets in Toronto and Vancouver, which "now account for half the value of Canadian home transactions," Guatieri noted.
Housing numbers released last week show that home values have only kept growing in both cities.
In Greater Vancouver, the benchmark price (which represents a typical home) for a single detached property grew 30.1 per cent year-over-year to $1,403,200.
That's up 117.3 per cent from a decade ago, back when Canadian homes still trailed the Americans.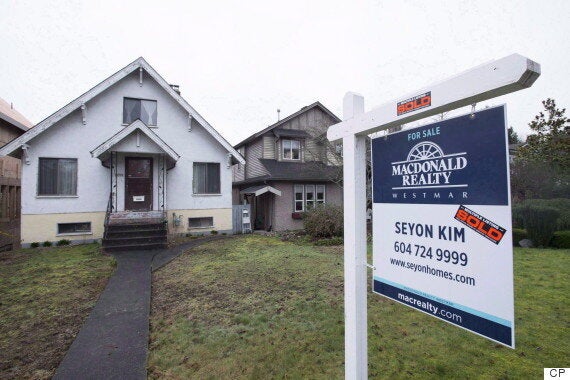 Meanwhile, in Toronto, single-detached homes were worth an average of $1.258 million, up 18.9 per cent from a year prior.
For Canadians hoping to break into the housing market there can be little doubt: the grass is greener on the other side of the border.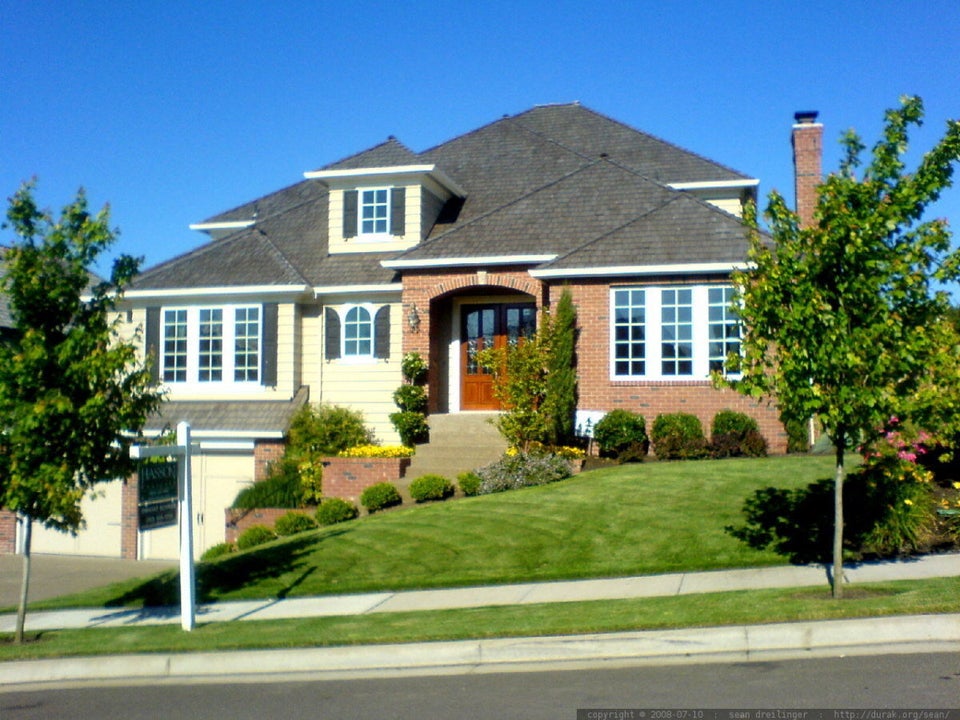 Foreign Ownership Of Real Estate Around The World