For Canada to compete globally, it must challenge its international competitors head-on by doing what it does best: It must innovate.
Ottawa -- Back in 2012, things looked grim for Canada's Big Pharma industry. A significant number of the industry's high-earning products were about to lose their patent protection, and face replacement by low-margin generics.
But Canada's pharma industry, the eighth largest in the world, maintained its levels of innovation as well as formulating an innovative and successful business strategy. To get beyond the patent cliff, Canada's Big Pharma is surpassing external obstacles and their poor pipeline productivity, forming external networks and third party partnerships, especially with Canadian SMEs. Says Accenture in a report: "These companies are taking decisive action in building new capabilities including understanding and increasing how products contribute to improved health outcomes, mastering the science of multichannel marketing, quick, efficient entry in emerging markets, and new collaborative R&D models.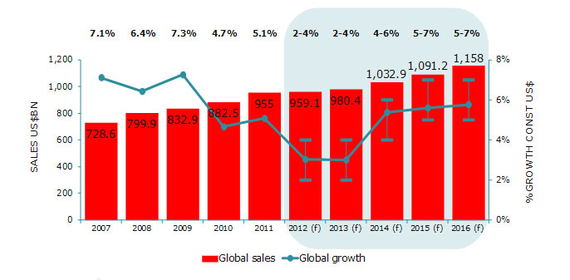 Canadian Pharmaceuticals Industry Global Sales and Growth [Source: Industry Canada]
Brand-name products account for 76 per cent of Canadian pharmaceuticals sales and 37 per cent of prescriptions. Generics account for the rest, according to a report by the Tel Aviv-based Bioassociate Innovative Consulting. But, as the report points out, the penetration of generics is growing steadily, at about 4 percent per year. Generics also predominate in emerging markets, and it is essential for Canada's big pharma to take advantage of growth there.
Enter the industry's new business model. More R&D is being conducted externally and through partnerships. This includes investments in SMEs, venture funds and work with Canada's growing CSP sector. A recent survey by Rx&D and KPMG highlights many of these new investments, indicating total R&D expenditures of $1.33 billion in 2012.
Overall the key word has been partnerships. There has been an increased emphasis on partnerships across the sector -- whether with small firms on product development, with academia on research, or with contract service providers in looking for new models for innovation and manufacturing.
Big Pharma is growing its pipeline by increasing its partnerships with SMEs. There are, according to Industry Canada, highly innovative and promising product candidates from SMEs in various therapeutic fields. There are about 110 Canadian biopharmaceutical small and medium enterprises (SMEs) with over 325 promising biopharmaceutical products in human health under development. About 75 per cent of Canada's biopharmaceutical products are in the early stages of R&D, (i.e., research to phase I/II), while another 25 percent are in mid- to late- stages of development (i.e., late-stage clinical trials). Canadian companies, over time, have advanced over 65 products into phase II development and another 15 are in phase III clinical trials as of March 2014. A small number (8) of Canadian products are on the global marketplace, Industry Canada reports.
In fact, Big Pharma is combining SME partnerships with participations in venture capital funds within Canada as another means to more easily access R&D opportunities in the country, Industry Canada says.
Along with the increase in outsourcing non-core functions, Canada's Big Pharma is taking a whole new approach to its markets. From the sales figures, one would conclude that it is a strong success.
It's also an industry that saves lives. A Canadian-produced drug made the TV news all over the world because the Ebola vaccine was used to cure two aid workers suffering in the West African epidemic of the disease. The drug is still in the testing stage, but it's a Canadian innovation. We should continue to support this industry which already brings Canada to the forefront.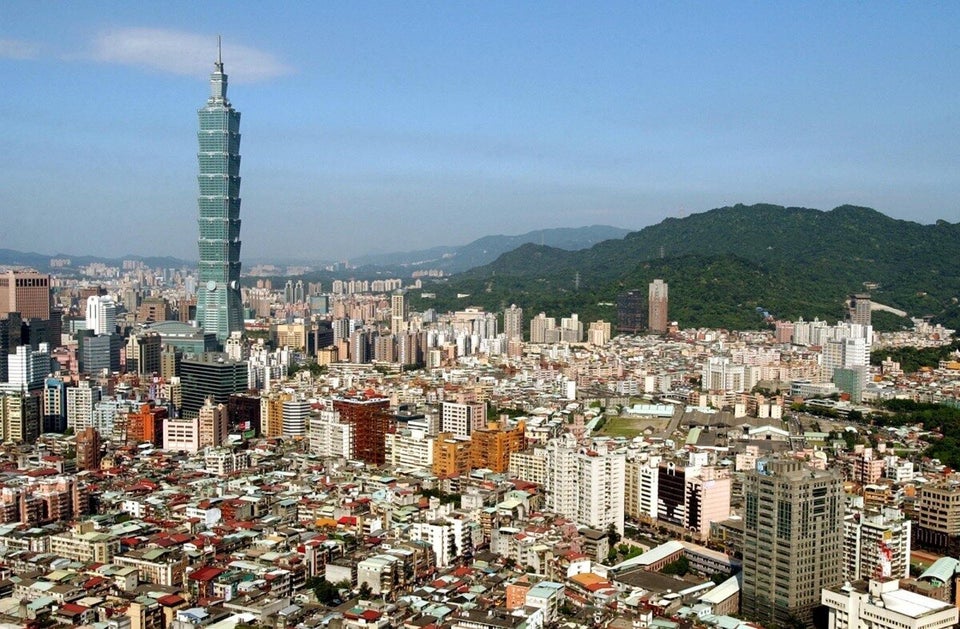 Countries Most Likely To Use Bribery In Business