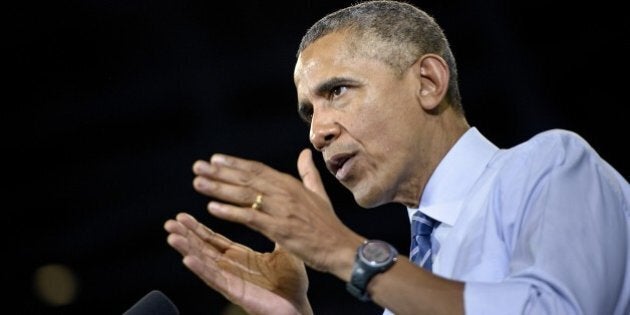 The objective of the gathering was to reflect on "how to mount a winning campaign, as well as how to engage our community into the political process which includes everything from running in an election, to joining a riding association, to volunteering with your local politicians."
To Canada's black population, which stands at 945,000 or 2.9 per cent of Canada's entire population according to a 2011 government census, the political participation of the community and successes have been minimal at best. It is no wonder some of the leading issues of the community are often neglected and ignored by important public institutions. From integration, to employment issues, to racism, the criminalization of a segment of the black population, to racial profiling, the black voice in leadership positions has been missing in action and that should concern us all.
Take for instance, the many blacks who were candidates in the Toronto 2014 municipal elections and how many ultimately won. Only one. In partisan politics, we certainly do not matter as much as our population suggests. Why are we failing to eloquently use the political system to find a refuge in the leadership of our communities the way our South Asian neighbours have?
Lest we forget, the fact that Canada's black recent political biographies, for the most part, have come via political anointments rather than community organizations. As blacks, we are often too enthusiastic to celebrate Obama's biography in community organizations yet have neglected to follow in his footsteps.
The positions of three successive black MPPs in Scarborough-Guildwood -- Mary Anne Chambers, Margarett Best, Mitzie Hunter -- as well as Jean Augustine in Etobicoke-Lakeshore and to a larger degree, Michaëlle Jean, as a parliamentarian and Governor General, were all attained by way of appointments. Without discounting these great milestone achievements, they were all manufactured rather than constructed by the community via fierce nomination contests and lobbying where the strength of the community is often tested and recognized.
Barack Obama is an American and where is our Canadian Obama moment?
Why are we absent in the political arena which even recent immigrants have used and utilized well and been successful in producing results for their communities?
To start with, to predict the future success of our political biography, we have to begin to understand how Canada's old political institutions work and the fact that they certainly were not constructed to outsiders like us in mind. They are often brutal, exclusive and reclusive to outsiders like the black community. In politics as well as in life, the darker a community is, the harder it gets to break in and achieve success. Canada is not as progressive and open as we assume our citizenship to be.
Too often racism plays a role when we attempt to fulfill the promise of our most important citizenship document. Within the Conservative party, there is as much racism as there is in the NDP and Liberal Party.
There is racism in the words of New Brunswick MP, John Williamson's, assertion that "brown people" are taking jobs from "whites."
The NDP is a party that knows and understands us as charity rather than an equal partner and that is unfortunate.
The panel discussion was great but I have been to similar events many times. We need action now more than ever. How we break in and win now rather than later should be the heart of our discussion. Many communities have succeeded and we can too. The art of the game is to organize and learn from past mistakes and take the wisdom of the past forward. I really believe that.
Sure, our black organizations too often produce cheerleader mentalities rather than attempt to produce practical discussions within the community. We often, sadly, just prefer to celebrate rather than help facilitate important work that will help us change our realities.
Take, for example, the lone black organization with a potential to help. The Black Business & Professional Association, located comfortably in a borrowed Toronto Community Housing building in downtown Toronto, and how it is so ever busy handing out awards, recognizing the ordinary as the extraordinary, while ignoring its mandate and potential importance in our lives.
Looking at them and us, one would fail to understand the depth of the many challenges of the community. I just hope, we learn to become the history makers of the present and future rather than the cheerleaders of the past.
We sure have the numbers to matter.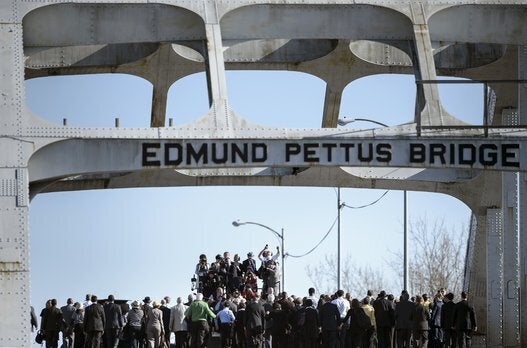 President Obama Honors 50th Selma Anniversary