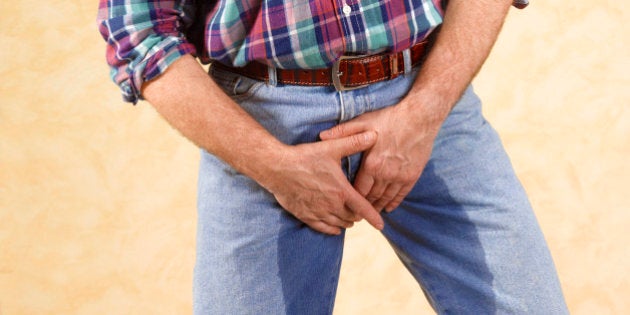 The issue of bladder leakage shouldn't be something to be embarrassed about. It's a condition defined as any involuntary leakage of urine that many people in Canada encounter. But how big of a concern is bladder leakage in our country? How many Canadians experience the condition and which age groups are most likely to be affected by it? In partnership with Depend, we break down bladder leakage in Canada, by the numbers.
1) Health Canada estimates that more than one in five mature adults in Canada will experience some type of bladder control problem, resulting in an involuntary release of urine.
2) According to the Canadian Incontinence Foundation, bladder leakage affects about 10 per cent of the population in Canada, or about 3.5 million Canadians in total.
4) Bladder leakage caused by stress occurs in approximately 35 per cent of mature adults who experience bladder leakage, according to Health Canada.
5) The Canadian Urinary Bladder Survey found that 26 per cent of Canadians with any bladder problem have visited a doctor or healthcare professional about it. The report also found that eight per cent of all respondents acknowledged having a bladder problem, 52 per cent responded "yes" to having one or more bladder symptoms, the incidence of bladder leakage grows as one gets older, especially after 65 years of age.
6) Between 10 to 30 per cent of women have some form of bladder leakage after menopause, often during exercise activities or after laughing or sneezing.
There's no need to be embarrassed by bladder incontinence especially with Depend FIT-FLEX Underwear for Women is now more flexible* to move with you. Featuring all-around leg elastics and a smooth, close-to-body fit, this slip-on protection is soft, quiet and breathable for outstanding comfort.
*vs. leading bargain brand