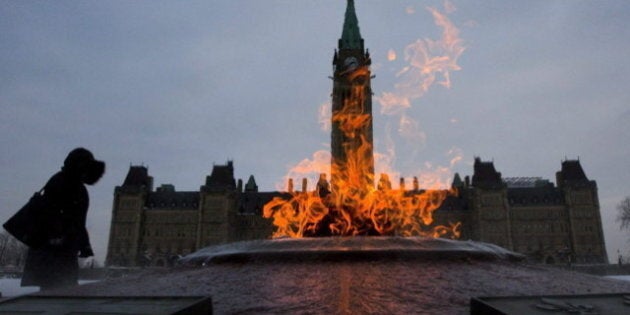 With the Harper government promising to slash 19,200 federal public service jobs, there is one group of people who stand to lose the most -- the students and graduates working to become the next generation of civil servants.
It's a reality Sean O'Brady is acutely aware of as federal layoff notices go out this week, with some public service employees expected to learn their fate Wednesday.
Just months away from completing his Master of Arts in Public Administration (MAPA) at Carleton University, a program that generally launches more than 80 per cent of its graduates into federal government jobs, O'Brady says the employment prospects are grim.
"It used to be that almost everybody would get a job within three months, now you don't even know if you'll get a job at all," said O'Brady, who is the president of the school's student society. "It's really tough."
In the past, upon graduation it wasn't uncommon for students to get "competing offers" from the government departments where they had done co-op placements, O'Brady says. But he isn't expecting the stint he did at Environment Canada or his current placement at Public Health to turn into something more solid.
Though he cares deeply about policy issues, he says he wishes he'd pursued a more practical career.
"I'm 100 per cent sure that I would have done something different if I knew what I know now," he said. "I would have some something in industrial relations or management -- something where I knew I would get a job."
Young people may be particularly vulnerable to the changes in the federal civil service, says John Gordon, national president of the Public Service Alliance of Canada (PSAC), one of several unions that represents federal government workers.
Even before the budget cuts, new civil servants faced fewer and less permanent employment prospects. Government departments had been largely holding off on increasing permanent positions well in advance of last week's budget announcement, Gordon says, opting instead to add contract positions and so-called term jobs, non-permanent positions that carry benefits.
"There has been a significant move toward that because it gives departments more flexibility. When it comes to a reduction in numbers of people in their workforce, it's a lot easier for them to get rid of a term than for a full-time worker," he said.
Gordon says these positions tend to be filled by a "younger category" of worker -- and will be first on the chopping block because the government "has to look at those positions before they start cutting" permanent jobs.
Meanwhile, he says it has become harder for new federal service workers to achieve job security, with many departments recently eliminating a provision that used to require term positions to turn into permanent jobs after several years.
All of this risks discouraging bright young Canadians from seeking out a career in the federal civil service, which struggled to rebuild its image following the more significant cuts of the 1990s.
"The signals aren't great. While people were beginning to warm up again to working in the public service, I think they're going to rethink that," he said.
That rethinking is likely becoming more common among aspiring civil servants as governments at every level take up the mantle of austerity in a bid to rein in deficits, says Patrice Dutil, undergraduate director of Ryerson University's department of politics and public administration.
As Dutil sees it, the recent threat of layoffs, increase in contract positions and attempts to eliminate the tenure of public service workers represent a "fundamental difference in the pact [...] between governments and public servants."
"In the past, you did [...] your year and then you were hired basically for life. That was part of the deal that governments struck with public servants," he said. "Now that's being systematically removed, and that's another danger for younger people. The deal they thought they were getting with the government is gradually being eroded."
Ian Lee, who teaches at Carleton's Sprott School of Business and has done extensive research on the much deeper federal public service cuts of the mid-'90s, takes a very different view.
"I categorically reject the idea that the cuts are going to fall on young people," he says.
Lee argues the document governing the downsizing -- dubbed the Workforce Adjustment Directive -- stipulates that laid-off workers can swap their pink slips with those not targeted for reductions.
"People who are young and [...] don't want to leave can go find themselves a Boomer who has been in the government for a long time who desperately wants to go, but who wants to go with a buyout," he said.
Despite the poor prospects for civil servants, Susan Phillips, who directs Carleton's public administration program, doesn't expect enrolment numbers to drop.
Though she acknowledges that the cuts, which will shrink the federal public service by 4.8 per cent, will likely make it more difficult for students to land jobs in the federal government, she says opportunities won't dry up to the extent that some students may fear.
"The demographic profile is such that there will be so many retirements over the next few years that it will be impossible for government not to hire at a junior level," she said, adding that many students already see the program as a stepping stone to jobs in other areas, such as private sector consulting and NGOs.
"We don't anticipate that [there] will be a significant or serious decline [in the] interest of students choosing this as a route into careers."
When it comes to eliminating permanent positions, Phillips doubts that departments will be targeting younger workers with a "last in, first out," approach.
"It appears that it will be a substantial focus on getting rid of your less productive people," she said. "We're expecting it to be somewhat more mixed in terms of who goes, not just, 'Get rid of all your junior people.'"
But for those who aspire to work as civil servants, slimmer job prospects aren't the only deterrent.
Albert Thibodeau, who graduated from Carleton's MAPA program in August, says the climate of austerity has contributed to a "denigration of the public service" that can be difficult to swallow.
"You show up a party and you say, 'I'm a public servant,' and people go, 'Oh, a public servant at the government teat. That's horrible,'" says Thibodeau, who has been unable to land a position in the federal government. "That's another cost."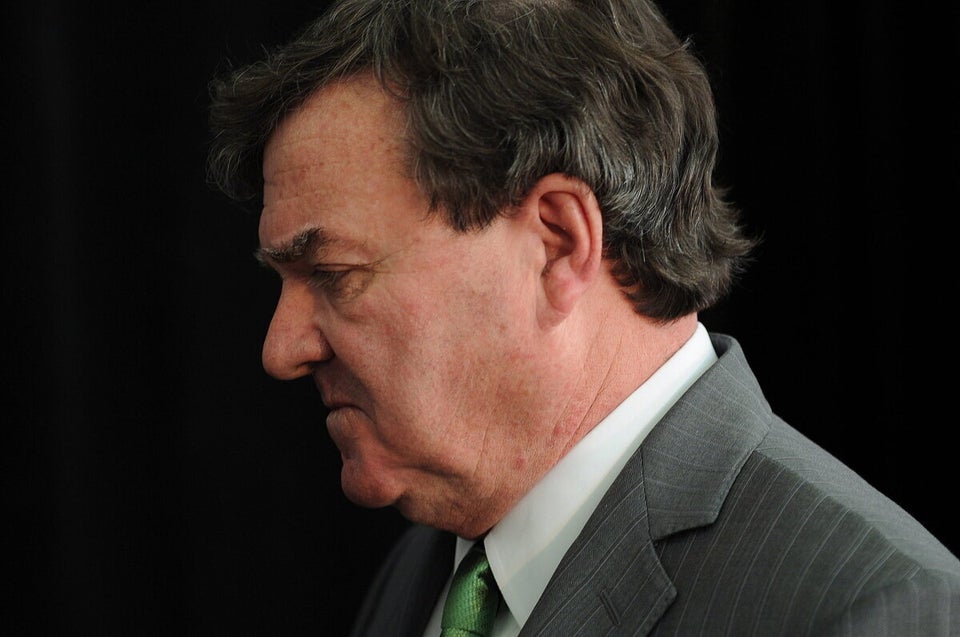 Canada Budget 2012 Highlights
Popular in the Community