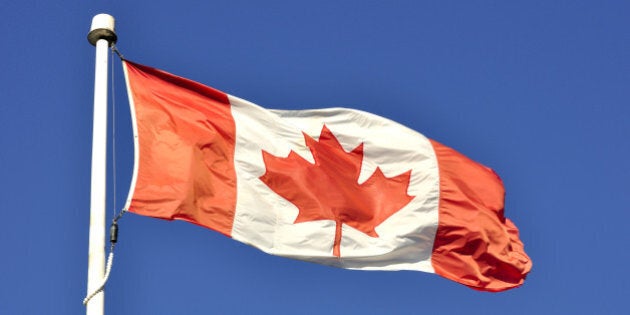 Having spent the first part of my life living in Somalia, Canada was a beacon of light. I came to Canada in 1993 as a refugee, and was welcomed with open arms. Coming to Canada was not just an opportunity to feel safe -- it quickly became home. Sadly, our nation has lost its way. Over the last decade, Canada has slowly moved away from the welcoming nation that I landed in.
Upon my arrival in Canada, I gravitated quickly towards public service and volunteering for numerous community causes. In 2002, I co-founded the Regent Park Community Council and assisted with the revitalization project in Regent Park. My city building efforts included contributing time to the Toronto City Summit Alliance. This election, I decided to seek public office as the Liberal candidate for York South -- Weston. As a father of two young boys, aged six years and 18 months, the images of all young children abroad, or right here in Canada, who face difficult circumstances or who are looking for a bit of help from their government is what fuels my determination.
What motivates me to run is a reflection of my journey from being a refugee living in social housing, to becoming a lawyer, and advocating on behalf of all Canadians. The Canada I knew in the 1990s was one that welcomed refugees and new immigrants openly, striving to ensure equal opportunities for all. What is special is how we have a rich tradition of refugees who give so much back to our country, appreciate the opportunities that they received, and embrace Canadian openness and protection of minorities.
Under Stephen Harper, our country has experienced ten years of overall decline. We have a government that does not respect our courts and the Charter, a government that is unfair to new Canadians, and, to put it bluntly, lacks compassion. As National President of the Canadian Somali Congress, I have worked tirelessly to ensure Canada does more for the most vulnerable around the world. Over the past decade, I have seen a deterioration in, not only how many refugees Canada accepts, but ultimately, how we treat them.
The opportunities that were available to me, and so many others who settled in Canada, continue to worsen. We have seen mean-spirited actions by Stephen Harper's government that deny health coverage to refugees. Our Federal Courts have struck down this policy targeting refugees and described it as "cruel and unusual treatment" that "shocks the conscience and outrages our standards of decency." Despite this, we have seen no change and a further decline of the compassionate Canada I grew to love and want to serve.
On refugees, the Harper Conservatives will say that they have done more than their part, but this is far from the truth. Canada ranks 33rd on the number of refugees per capita according to 2012 data from the Canadian Council for Refugees.
As a community activist, I have testified before a House of Commons committee studying an amendment to the Immigration and Refugee Protection Act. As a candidate today, I stand against the Harper Conservatives' divisive two-tier citizenship law -- which devalues Canadian citizenship by creating a two class system -- while maintaining the provisions for "Lost Canadians." I am proud to be running for a political party that will guarantee that all Canadians' fundamental rights are respected as guided by the Canadian Charter of Rights and Freedoms.
It is time we return Canada's respect on the global stage, while ensuring that we treat our fellow residents with dignity and respect. It is time we end the Conservative decade of failure, and restore fairness to Canada's immigration and refugee system. As a refugee who found a better life in Canada, I hope that we can once again ensure that opportunities are available to people as they were available to me. Canada can and must do better.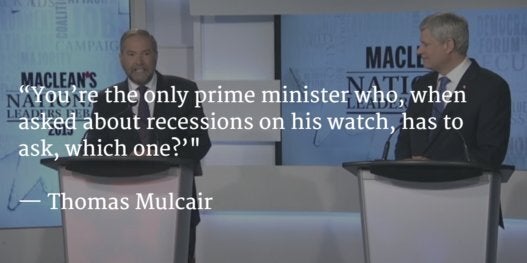 Best Quotes From Maclean's Canada Election Leaders' Debate