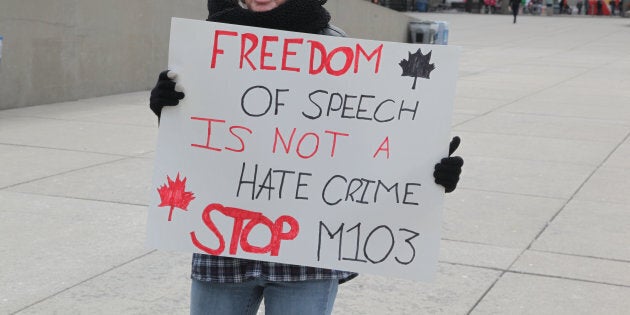 Islam, religious freedom, hatred, and free speech: their intersection in Canada's free society is messy and complicated.
Muslims praying at Parc Safari zoo in Quebec in early July sparked public comments that religion should be private, confined to living rooms and houses of worship. After advocating for the right of Muslims (and everyone else) to pray peacefully in public, I heard from many saying that Islam is a violent, intolerant ideology that is wholly incompatible with Canada's free democracy.
For example: "Please go to Europe and see what is happening to my family, my friends, with all the killings. Islam is not a religion, but a vile and murderous system;" "Muslims who are apparently tolerant are simply biding their time until they are the majority;" "Where has Islam governed where misogyny and human rights violations aren't the norm?"; "The so-called 'peaceful majority' of Muslims aren't publicly denouncing their terrorist co-religionists."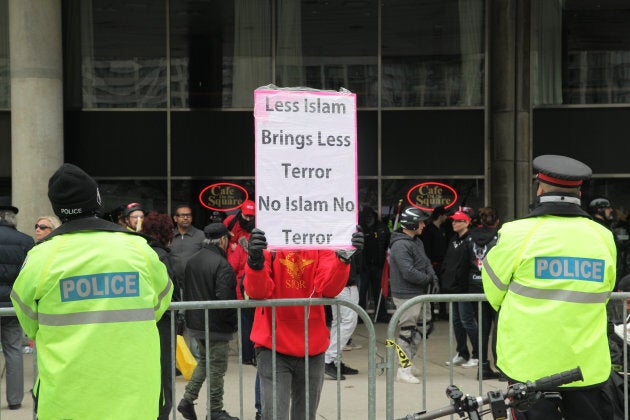 More recently [On July 24], the Peel Regional Police announced that Mississauga resident Kevin Johnston has been criminally charged with the wilful promotion of hatred. A vocal opponent of the anti-Islamophobia Motion 103, Mr. Johnston has called its sponsor, MP Iqra Khalid, a "political Islamic terrorist" who is "bringing Sharia law to Canada." In one of his videos, he claims that all Muslims are liars. However, the police have not specified which of Mr. Johnston's statements form the basis of the criminal charge.
Curtailing Muslims' freedom of religion, and criminally prosecuting those who denounce Islam, are both wrong-headed. Both approaches strike at the very foundation of Canada's free society.
Concerns about Islam's compatibility with democratic freedom should be addressed through reasoned debate, not criminal prosecutions. Scathing denunciations of Islam, whether true or false, provide Muslims with opportunities to publicly defend their faith and promote its legitimacy. Truth emerges from the clash of opinions in the marketplace of ideas. But the criminal prosecution of speech that feels "hateful" to some (or many) listeners squelches public debate. When government prosecutes what some subjectively feel is hateful, Canadians lose their freedom to decide for themselves what is true or false.
Concerns about Islam's compatibility with democratic freedom should be addressed through reasoned debate, not criminal prosecutions.
Hate is an entirely subjective emotion. The criminal charge against Mr. Johnston is based on subjective interpretations of his virulent anti-Islamic statements, as perceived by listeners. Whether something is criminally "hateful" (as opposed to merely the legitimate expression of a controversial opinion) is determined subjectively by the police, by Ontario's attorney general (who authorized this prosecution) and ultimately by the judge hearing the case. An objective assessment of hatred is impossible. What one considers "hateful" depends on a person's culture, background, upbringing, life experience, moral beliefs, and underlying metaphysical assumptions.
Canada can defend itself against actual violence and actual terrorism, without trampling on the fundamental freedoms of expression, religion, association, and peaceful assembly. If the government can prohibit Muslims from praying peacefully in a public place, it necessarily also acquires the power to prevent all citizens from fully exercising their freedoms. If an accused child rapist is denied his right to a fair trial before an impartial judge, it would jeopardize everyone's right to be presumed innocent until proven guilty. When government wields its coercive power to prosecute vitriolic anti-Islamic speech as "hateful," this jeopardizes everyone's freedom of expression. As Martin Luther King, Jr. put it: "Injustice anywhere is a threat to justice everywhere."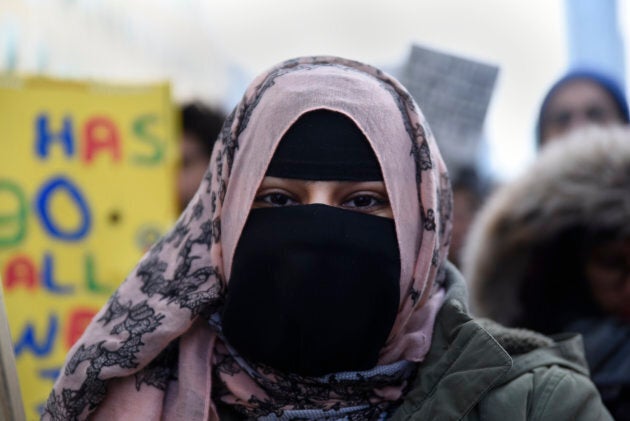 If fundamental freedoms can be enjoyed only selectively, provided you don't say the "wrong" thing, and provided that you don't belong to the "wrong" religion, they are worthless. The very purpose of enshrining the freedoms of religion and expression is to protect unpopular faiths and offensive speech. As the Supreme Court explained in R. v. Zundel: "The view of the majority has no need of constitutional protection; it is tolerated in any event."
Curtailing the freedom of Muslims to practice their religion peacefully does nothing to combat violence or terrorism. Prosecuting for "hate" speech those who denounce Islam in venomous terms is also the wrong approach, because this squelches public debate and stifles honest discussion about hard issues.
To preserve our free society, Canada should scrap its hate speech laws, allow Muslims (and everyone else) to practice their religion freely, and act decisively against actual violence and actual terrorism.
Calgary lawyer John Carpay is president of the Justice Centre for Constitutional Freedoms (JCCF.ca)
Popular in the Community