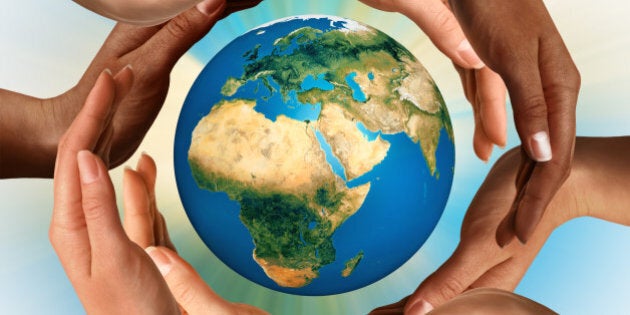 Today, President Obama is calling on the countries of the world to contribute more to United Nations peacekeeping. With Canada's proud tradition of peacekeeping, we should answer the call readily and willingly. Sadly, however, decades of neglect and withdrawal from our international responsibilities have relegated this tradition to a relic of the past.
In 1992, Canada was the world's leading contributor to United Nations peacekeeping operations. In the years since, violence and insecurity have erupted in dozens of countries. The UN has a pressing need for capable and well-equipped forces to support, maintain, enforce and build peace. Yet Canada now ranks a dismal 68th in personnel contributions to UN peacekeeping.
This dramatic decline began under the Liberals. Systematic cuts to Canada's military and our international engagement programs took us from #1 to #32 by the time the Conservatives took office in 2006. And although the Conservatives sought to distance themselves from the finer features of previous governments -- including such concepts as human security and the responsibility to protect -- they continued the Liberal abandonment of UN peacekeeping as a key role for Canada.
Today, just 116 Canadian military and police personnel serve on UN missions around the world.
The UN and U.S. have called for western countries to step up their contributions to peacekeeping as part of the fight against violent extremism. U.S. Ambassador to the UN Samantha Power has said that "investment in places like Central African Republic and Mali is ... an anti-ISIL investment as well." The NDP called for Canada to contribute to peacekeeping deployments in Central African Republic and Mali, and we believe that Canada can offer unique capabilities to the global fight against violent extremism through participation and leadership in UN peacekeeping in particularly vulnerable parts of the world.
The NDP would take concrete steps to restore peacekeeping and peacebuilding as a Canadian comparative advantage -- and a central priority in Canadian foreign and defence policy.
Tom Mulcair would get us back to being #1 in peacekeeping again. We would start by aiming to increase our contribution to UN peacekeeping missions every year of our first mandate so Canada can become the top western contributor to peacekeeping. Currently, Italy holds that position with 1,100 personnel contributed.
Canada should specifically seek to contribute personnel who can play a leadership role. The UN asked Canada to provide a commander for the mission in the Democratic Republic of the Congo -- a place where 5.4 million people have been killed since 1998 in the most brutal conflict since the Second World War. Conservatives turned them down. Chiefs of defence staff met in New York in March to discuss the modernization of peacekeeping. Canada's CDS wasn't there. We should seek out such opportunities, not reject them.
We should prioritize the contribution of personnel to situations requiring advanced linguistic, logistical and intercultural expertise. Canada has a comparative advantage in these areas, and we need to exploit our strengths. We should coordinate our efforts with the United States and other allies to share burdens and maximize efficiency.
We should explore opportunities to establish a centre of expertise for peacekeeping and peacebuilding in Canada for training and research. Such a centre would facilitate the development and sharing of best practices on peacekeeping and long-term peacebuilding and democratic development, and help establish Canada as a world leader in this area. It would also signal a change of course after the Conservatives' disgraceful closures of the International Centre for Human Rights and Democratic Development (Rights and Democracy) and the Pearson Peacekeeping Centre.
Peacekeeping is not the only area of international policy where successive Liberal and Conservative governments have left our international role, reputation and influence diminished and tarnished.
In 1988, Canadian foreign aid was 0.5 per cent of GNI. It has fallen ever since. Even as endemic poverty and humanitarian crises have blighted the planet, restrained global economic growth and threatened international security, we have grown ever more distant from our longstanding but never-met objective of allocating 0.7 per cent of our GNI to overseas development assistance (ODA).
The neglect and withdrawal of Canada's contributions to the international community over the last 25 years has weakened Canada's reputation and influence. The consequences are seen in our rejected bids for membership at the UN Security Council and the East Asia Summit. The policy of international disengagement is both irresponsible and ineffective.
Canada can be so much better, and the world needs a better Canada. This country has so much to offer. With Tom Mulcair as our Prime Minister, we will finally have a leader who will project Canadian values on the international stage.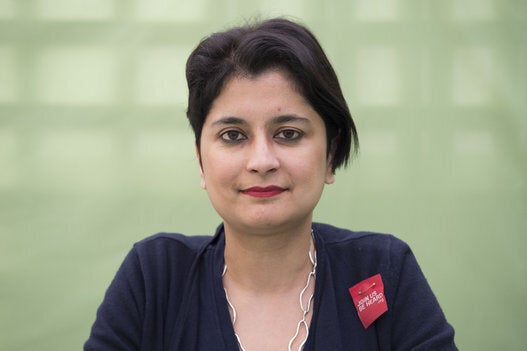 Actors against repealing Human Rights Act
Popular in the Community