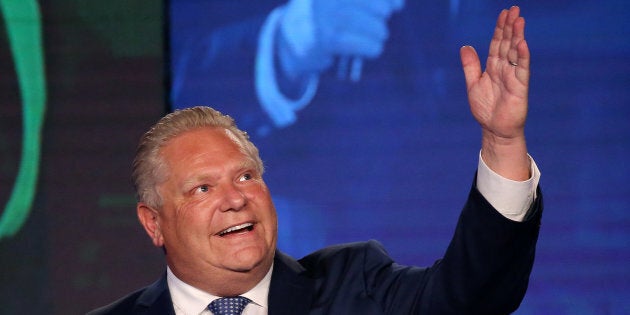 After Doug Ford's sweeping win on Thursday night in the Ontario election, cartoonists from across the country sharpened their pencils and got down to work, undoubtedly gearing themselves up for four more years of illustrative gold.
Theo Moudakis of the Toronto Star had two takes — one for Ford, and the other for his firmly trounced competitor, premier Kathleen Wynne, and what her legacy might look like.
In Nova Scotia's The Chronicle Herald, Michael de Adder had a rather frightening concept:
While Graeme MacKay gave Hamilton Spectator readers a glimpse at a province in need of some TLC:
And for the Montreal Gazette this weekend, Terry Mosher couldn't help but make the comparison to Donald Trump — for better or for worse.
More coverage of

the Ontario election: