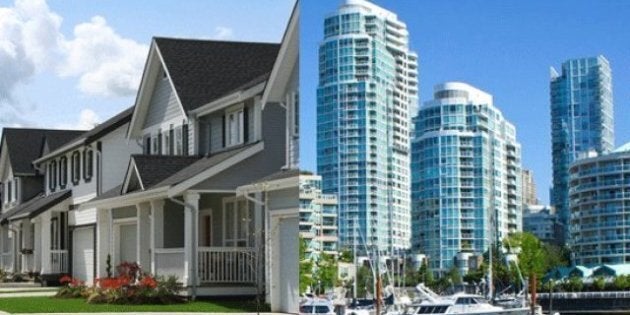 More and more people are ditching detached homes in the suburbs for high-rise life in the big city.
All you have to do is look at stats on building permits from across the country to see the trend.
So what's behind this upward trend?
Researchers say it's a mix of economic and demographic factors.
What's more, young couples are putting off marriage and children, meaning there's less need to upsize their homes from a one- or two-bedroom space to a full-on house.
Other factors fuelling this boom in condos include the growing backlash by suburbanites against grueling, overly long commutes; the desire by baby boomers to downsize their homes and lifestyles after the kids move out (aka: empty nest syndrome); and the desire of governments, environmental groups and urbanites to curb urban sprawl.
What can your money get you in terms of real estate across the country? Take a look at some of Canada's most expensive homes.