Canadians haven't jumped on the protectionist bandwagon to nearly the same extent as people in some other developed countries, but when the idea of Chinese state-run corporations gaining greater access to Canada comes up, the answer is a resounding "no."
A new poll from Nanos Research, carried out for the Globe and Mail, found nearly nine in 10 Canadians are "uncomfortable" with the idea of China's large, government-controlled business gaining more access to Canada's economy — an almost inevitable aspect of any free trade deal with China.
Eighty-eight per cent of respondents were either "uncomfortable" or "somewhat uncomfortable" with opening Canada up to Chinese Chinese state-owned firms. Only 11 per cent said they were comfortable with the idea.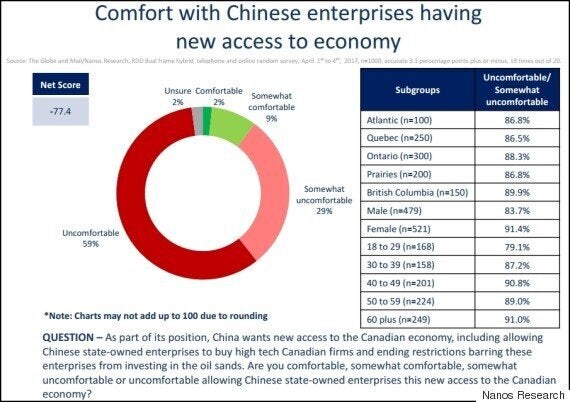 A trade deal with China would almost inevitably mean giving government-controlled businesses greater access to Canada's economy. The vast majority of China's largest corporations are at least partly state-owned, and many of their top executives are hand-picked by government.
That could pose a political problem for the governing Liberals, who are pursuing a trade deal with China in the wake of rising protectionism in the U.S., embodied by the rise to power of President Donald Trump.
The Liberals have said they expect a trade deal with China to create jobs in Canada in the longer run.
Canadian officials held exploratory talks on a trade deal with China earlier this year, and another round of talks is expected this month.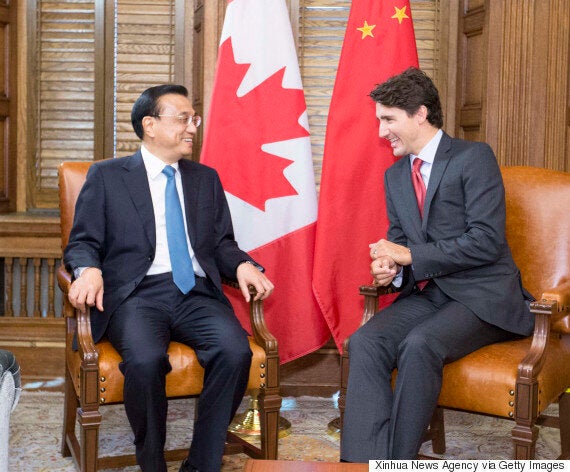 Trade experts say that's one rule China's government will want rescinded. Some predict that China will even want the ability for Chinese companies to import their own employees to work on projects in Canada. Observers note that such a clause is part of China's free trade deal with Australia, which was signed in 2015.
Lu also rejected the notion of linking human rights to a free trade agreement.
"Investment is investment. We should not take too much political considerations into the investment," he said. "Just like the negotiations of the (Canada-U.S.) FTA, we should not let political factors into this process. Otherwise, it would be very difficult."
A majority of Canadians disagree. The Nanos poll found two-thirds of Canadians agree with the notion that human rights in China should be linked to a free trade deal with Canada. Twenty-one per cent opposed the idea, and 14 per cent were unsure.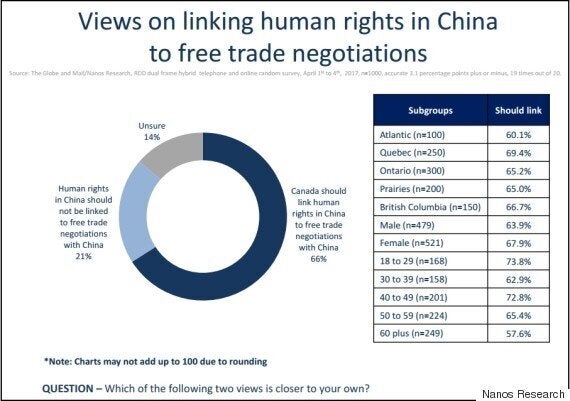 The Nanos poll also found more than eight in 10 Canadians oppose dropping national security reviews of Chinese takeovers of Canadian companies, with only 17 per cent in support of the idea.
When asked more generally about a trade deal with China, Canadians seem to be more receptive to the idea. A poll carried out last year for the Asia Pacific Foundation of Canada found Canadians evenly split on a trade deal with China, with 46 per cent in support and 46 per cent opposed.
However, Canadians were much more likely to support trade deals with more developed countries, such as Australia or Japan.
The Nanos poll surveyed 1,000 Canadians aged 18 and over from April 1 to 4. It has a margin of error of +/-3.1 percentage points, 19 times out of 20.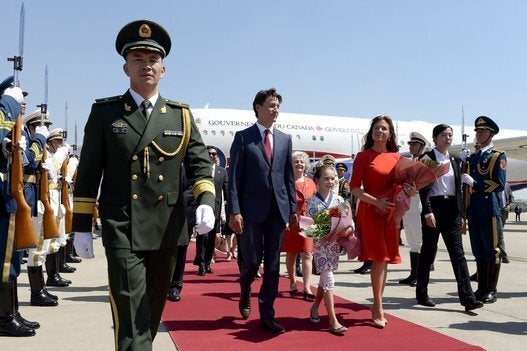 Trudeau Visits China