In an election year, one might expect governments to place increased attention on keeping their promises. After all, what politician wants to be known for breaking commitments and thus running the risk of awakening and angering their electorate?
Well, our current federal government does -- at least, when the conversation turns to climate change.
By the end of March, Ottawa should have announced its plan to contribute to global efforts to reduce carbon pollution. Yet, silence reigned in the Great White North.
Scheduled for December of this year, the Paris climate conference (COP21) has been touted as the "world's last best chance to reach an agreement on cutting carbon emissions." As successor to the Kyoto Protocol, the international climate change treaty that emerges from Paris will consolidate all the Intended Nationally Determined Contributions (INDCs) of more than 190 developed and developing countries. The INDCs are countries' plans that articulate their greenhouse gas (GHGs) reduction targets and exactly how these will be achieved. Early submission of INDCs provides the opportunity for review and -- in theory -- the ability for negotiators to increase ambition and close the emissions gap before or at Paris.
That favourite stalling tactic of Canadian negotiators that says we won't reduce our emissions if others refuse to act simply doesn't hold when others have indeed kept their promises. The European Union and the USA announced their reduction targets on time. (Greenpeace thanked the Obama Administration for its March 31 target announcement, even while complaining that Obama's plan to reduce U.S. climate impacts "begins to treat the wound, but does not stop the bleeding.") Even China promised to cap emissions by 2030 or sooner and to generate 20 per cent of its energy from non-fossil fuel sources by then.
But Canada refused to release our INDCs and remains mute on the possible use of conservation measures, plans to increase efficiencies, or even market-based mechanisms such as emissions trading and carbon taxes to address growing GHG emissions levels. This shows a lack of commitment to the agreed-upon international negotiation process. It also encourages an unwillingness to push the other countries to meaningful action.
Worse yet, as Canada's Environment Commissioner stated in October 2014: "If Canada does not honour its climate change commitments, it cannot expect other countries to honour theirs." As the Commissioner confirmed, Canada will not meet the emissions reductions target the government pledged to achieve at the 2009 CPO conference in Copenhagen, because, "Environment Canada lacks...an effective planning process for how the federal government will contribute to achieving [our climate] targets."
To fill this void on federal climate policy, several provinces have gone ahead and established their own carbon pricing schemes. Alberta has an emissions intensity trading scheme, being the first jurisdiction to legislate on reducing GHGs in North America. British Columbia has a revenue-neutral carbon tax scheme, which has won praise from the OECD and the World Bank. Quebec has a cap-and-trade scheme which is linked with California's measures through the Western Climate Initiative. Ontario has cut its emissions by 6 per cent below 1990 levels (mostly by ending electricity generation from burning coal) and will likely be implementing a cap-and-trade scheme this year.
So in spite of this month's failings, the pressure will not decrease for Ottawa to act.
In May, the German government will be inviting foreign and environment ministers (including Canada's) to their Petersburg Dialogue on Climate Change, led by Chancellor Merkel herself. Germany also aims to use its presidency of the annual G7 Summit in June in Bavaria to secure a clear commitment on stronger climate change action before Paris. Even Pope Francis is expected to speak to Catholicism's 1.2-billion adherents in an encyclical on the environment in June, and will repeat his call for action at the UN in New York on September 25.
In Canada, a meeting of the premiers and territorial leaders in Quebec City will be met with a massive rally on April 11 and an Ontario government sponsored climate conference planned for Toronto in early June will also see people take to the streets in large numbers, and be accompanied by alternative conferences and interfaith prayer sessions on climate themes.
Canada still has time to make a substantial commitment to reduce greenhouse gas emissions. The best way to do this would be for Ottawa to establish a price on carbon. Failing this, by the time of the Paris conference, most Canadians will be living in provinces with carbon-pricing plans, dissimilar though they may be. Yet the federal government could establish national objectives for renewable energy generation, energy efficiency schemes for homes and buildings, and a commitment to mass transit and shifting freight movement from road to rail.
They could act on their 2009 promise to end subsidies to the fossil fuel sector. According to a letter to Prime Minister Harper from the almost 100 groups who are members of Climate Action Network Canada, our country should quickly release an INDC that commits to a legally binding target to cut carbon pollution by at least one third within the next decade and contribute $4 billion annually to UN institutions like the Green Climate Fund as grants to help poorer economies adapt to climate change and mitigate its effects.
Canada could then keep its promises to its citizens -- and the world.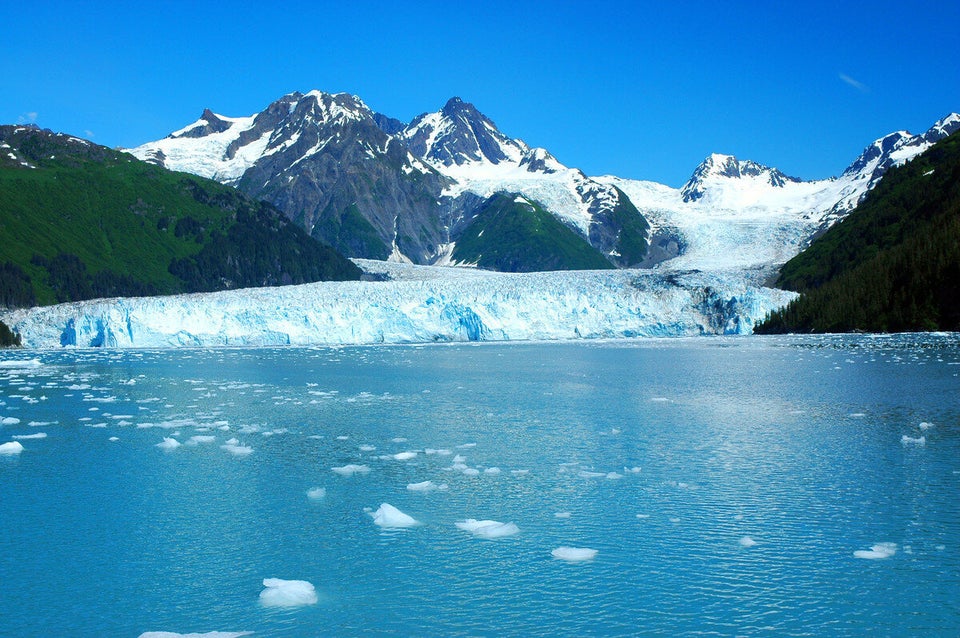 Climate Change: 10 Beautiful Places Under Threat