OTTAWA — The federal government spent more than $6 million attending the last nine United Nations climate change conferences, documents released in the House of Commons suggest.
Environment Canada reports it spent $561,251 on last year's meeting in Paris, including $231,564 on lodging, $123,976 on airfare and $85,857.86 on meals for 58 individuals.
The department said it also spent $101,580 on office supplies, printing and shipping, room rentals, telecommunications and translation, as well as $10,850 on hospitality and $7,421 on transportation.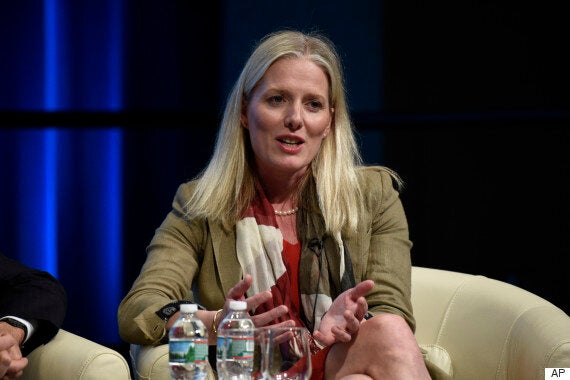 That's all part of an initial estimate by Global Affairs Canada that the cost for COP21 would be more than $973,995, Environment Minister Catherine McKenna's spokeswoman Caitlin Workman said in an email to The Huffington Post Canada Tuesday.
The nearly $1 million pricetag doesn't include, however, the tens of thousands of dollars provincial premiers and municipal leaders, as well as their staff, paid to attend the meeting where the landmark Paris Agreement was struck.
Green Party Leader Elizabeth May cautioned not to read too much into the expenses.
'Canada has to be in the room'
"Anything that involves working internationally, involves a cost," said May, who has attended COP for more than two decades. "It's a small cost, if you're looking at the question of what happens if the world loses international rules and talking to each other."
The COP meetings set the rules for how the world will deal with climate change, with side agreements on everything from climate adaptation to land use to carbon trade, May said.
"Canada has to be in the room. We're going to follow these rules. We're part of the [Paris] treaty. And ideally, we are not just there for the ride, ideally, we are playing a positive pro-active role in helping to design structures that will work."
The Paris costs are likely higher than other years, May hypothesized, because there were more RCMP officers at last year's meeting than previous gatherings due to the Bataclan theatre massacre happening two weeks prior. May was given an RCMP escort for the first time in Paris, she said.
Alberta Conservative MP Kevin Sorenson, who requested the data, was unavailable to comment.
2009 conference cost almost $1.2M
Environment Canada said Canada had accomplish more at COP21 than at any previous meeting and it listed the cost to the department for several COP conferences held under the previous Conservative government — including the Copenhagen conference in 2009 which was attended by former prime minister Stephen Harper and cost $1,178,297 for 47 individuals.
"Climate Change is a top priority for the Government of Canada and we are proud to have played an active and constructive role in the negotiations that led to the adoption of the historic Paris Agreement," the department said in its answer to Sorenson.
Engaging key stakeholders at COP21, such as provincial and territorial premiers, opposition critics, mayors, indigenous leaders, young people, environmental NGOs, labour and business was an important step in developing the federal government climate plan, the department stated. There were some 300 people as part of Canada's official delegation last November.
Delegation of 228 people this year
Some indigenous organizations, along with NGOs and opposition MPs were reimbursed for parts of their expenses, the department said.
McKenna is currently in Marrakech, Morocco, for the next round of climate change talks, known as COP22. Workman declined to provide the budget for the 228-member Canadian delegation but she noted that the "vast majority of the delegates" — business leaders, provinces and mayors — are paying their own way.
While the costs aren't that high, May told HuffPost, they weren't worth the expense under the Harper government.
"Every time we showed up, we blocked action. It would have been much better if Canada had stayed home," she said.