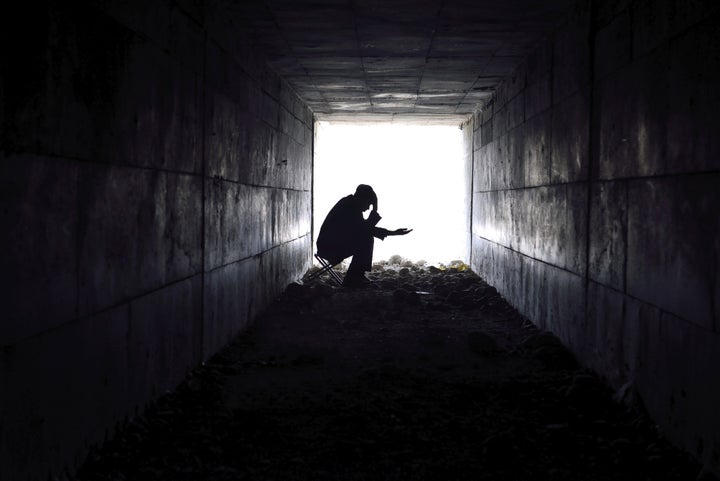 "Nobody grows up with the aspiration to be the poster child for homelessness, but you take what you've been given, right?"
Katrina Blanchard-Gervais laughs at the absurdity of it all, and she sounds more bright than bitter. After two years in homeless shelters, the mother of six now has an apartment as part of an innovative program in Hamilton, Ont., called Housing First.
Most of us probably associate homelessness with panhandlers or men sleeping on park benches — they are the ones we see while going about our daily lives. But they do not represent all of Canada's homeless.
On any given night, there are about 35,000 Canadians on the streets and in shelters, and as many as 50,000 more are "hidden homeless" who stay with friends or family. Over the course of a year, 235,000 Canadians experience homelessness, according to one estimate — 5,000 on the streets, 180,000 in emergency shelters and 50,000 are provisionally accommodated. And 1.6 million more are at risk of losing their homes, according to the Canada Mortgage and Housing Corporation.
In other words, it could happen to almost any of us. Like it happened to Katrina.
"It wasn't like one day I woke up and I was homeless. Every year things just got tighter and tighter, it was just that one more step down the ladder," she tells The Huffington Post Canada. "Things just didn't work out well for me. How did I end up coming from two wonderful parents in northern Ontario to finding myself homeless?"
A couple years after Katrina's marriage ended in 2000, the Kirkland Lake local found herself down south in Hamilton. Her older children lived there on their own, and the younger children lived there with their father. She wanted to start her life fresh. She went to school to become a paramedic. She had aspirations. But she also had baggage.
"I left the unhealthy marriage but didn't really address the issues, didn't take care of the traumas. I carried them with me and I carried them into other relationships. At least one of those times I actually had to go into hiding and leave everything behind. There was abuse."
Katrina says she got into a court battle with her ex-husband over child support and custody, which wiped her out because her part-time employment meant she was ineligible for legal aid. She ended up owing her husband in backdated child support payments, leaving her thousands of dollars in debt. Her driver's license was suspended because she couldn't pay child support, and she says she couldn't get a job without it.
"That was pretty much the beginning of the end of being able to be housed."
The end of the end was July 11, 2012.
Prior to that Katrina had been floating between friends and family members, sleeping on couches, lost in a funk, watching everything slip away.
"I just didn't have it in me anymore to go and fight for myself," she recalls. She couldn't stretch the $376 monthly housing allotment she was getting from social assistance enough to rent a place of her own.
"I was staying with my son in Woodstock, and he said, 'You know mom, you can stay here forever.' But I said 'This is not a solution, I have to go back and I have to go get some help.'"
So she showed up at the door of a downtown Hamilton women's centre. They found her spot at the Honouring the Circle women's shelter, and she lived there for the next two years — able to survive but unable to thrive.
Until Housing First came along.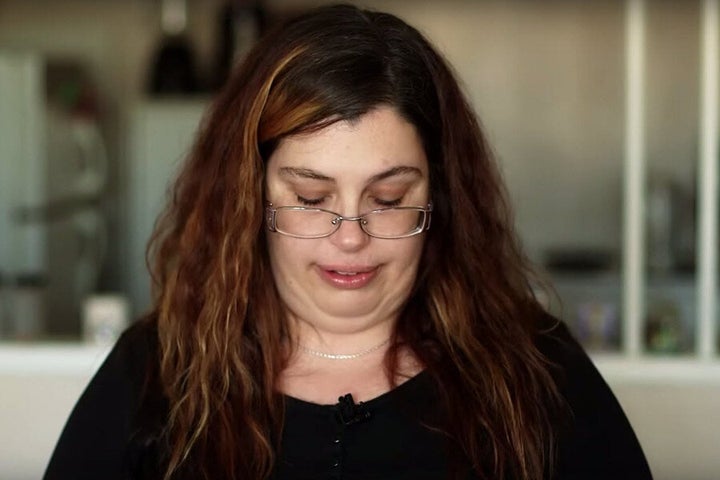 Housing First is a project based on the belief that the factors that make a person homeless can be better addressed once they have a home. The strategy involves moving people directly into housing with almost no strings attached — they don't have to be sober or attending a mental health program or have a job. They just need to be in need, and rent is subsidized based on their ability to pay.
"You do have to meet the terms of your lease like everyone else, but you get to be like everyone else," says Tim Richter, head of the Canadian Alliance to End Homelessness.
The group recently launched its 20,000 Homes campaign, which is based on the Housing First strategy. It was inspired by the 100,000 Homes campaign in the U.S., which ended up finding 105,000 people a place to live.
The principles of Housing First are not new. It began in New York City in the '90s with Greek-Canadian psychologist Sam Tsemberis. He kept seeing the same patients over and over while doing mental health outreach, and asked them what they needed most. The answer was blindingly obvious — a place to live. So he founded Pathways to Housing based on a theory that would later become known as Housing First.
"He said, 'Why don't we try getting these people into apartments, regular apartments, provide them the psychiatric medical and mental health support that they need and see if it works?' And it did," explains Richter. "It's taken off from there."
It's also become a bipartisan success story because you can help people and save money doing it.
The political right has taken the lead on growing the program. George W. Bush's administration picked it up first, bringing it into the mainstream. The man Bush appointed to head up his efforts to combat homelessness Philip Mangano put Tsemberis's housing first theory into nationwide practice and the result was that the "chronically homeless" fell 30 per cent between 2005 and 2007.
The Great Recession hit in 2008, but chronic homelessness fell an additional 21 per cent because Obama picked up the Housing First baton, first with the $1.5 billion stimulus-based Homeless Prevention and Rapid Re-Housing Program and then as the centerpiece of his "Opening Doors" plan. A 2015 update reconfirmed that Housing First "is the solution" and declared chronic homelessness would be eliminated in the U.S. by 2017 and that youth and family homelessness was on track to be ended by 2020.
Homelessness in Utah has fallen 91 per cent since launching its Housing First program in 2005. State housing director Gordon Walker told the Desert News in April that "the remaining balance is 178 people. We know them by name, who they are and what their needs are." To further assist the no-longer-homeless, Utah recently started a pilot program to expunge minor crimes from their records to facilitate finding employment
The city of Houston saw similar success, announcing that since 2011 they had reduced their homeless population by 46 per cent and have completely eliminated veteran homelessness.
Alberta's former Progressive Conservative government was another big supporter of the strategy, and the province has reduced homelessness by 16 per cent since 2008 when they adopted Housing First for their 10 Year Plan to end homelessness, a goal that has effectively already been reached in Medicine Hat.
The small Albertan city launched a Housing First initiative in 2009 and The Tyee recently reported that they have since been able to give 875 homeless people, including 280 children, "secure homes in supportive or subsidized housing." At this point the city has no chronically homeless people living on the streets and are able to move people from emergency shelters to permanent housing within 10 days. They're waiting to see if this is sustainable and expect to declare victory by the end of the year.
"It's really interesting, it has been 'small-C' conservatives taking initiative on many of these," Richter says, calling Medicine Hat "proof of concept."
The city's mayor, Ted Clugston, said that while it's been a challenge to convince his conservative constituents — "We consider ourselves independent. You work hard...So if you want a place to live, you pull yourself up by the bootstraps," he told The Tyee. — conservative politicians support Housing First because it's a money-saving initiative in the long run.
The stability of a home means fewer costly trips to hospitals and interactions with police and the courts as well as taking shelters out of the equation. The Alberta government reported it can cost over $100,000 annually to support a chronically homeless person while "under Housing First, it costs less than $35,000 per year to provide permanent housing and the supports they need to break the cycle of homelessness."
In other words, there are about $2 in savings for ever $1 spent on Housing First for those with the highest needs.
The Harper government has also demonstrated support for Housing First since a pioneering five-city study — led by Dr. Tsemberis and focused on homeless Canadians with mental health issues — found that 73 per cent remained in stable housing a year later compared to 32 per cent who received regular services, and all while saving money
Ottawa subsequently committed $119 million a year until 2019 to a homelessness strategy focused on Housing First principles.
Still, the NDP has accused the Conservatives of "abandoning their social housing responsibilities" and have pledged better long-term support for Housing First programs. The Green party has also promised to support expanding Housing First outreach as well as social housing funding. The Liberals have made innovative programs for supportive housing part of their platform, along with funding construction of affordable housing, as part of their promise to deliver "a renewed federal role in housing."
That plank of the Liberal platform is a dig at the government's current policies. While the 2015 federal budget pledged an annual $1.7 billion for affordable housing over the next four years, a plan remains in place to incrementally decrease funding as operating agreements expire, falling to $81 million by 2031 and to $0 by 2040.
However, the Liberal party doesn't have a strong record on funding housing either. It was the Liberals that offloaded responsibility for social housing to the provinces in the mid-'90s to disastrous effect. Fewer than 1,000 social housing units were built in 1995, down from more than 20,000 in 1982.
"We tend to individualize homelessness, and say that homelessness is created by addiction and mental illness or something to happen to an individual," says Richter. "But frankly homelessness is a product of the breakdown of the public system.
"In Canada we can trace the rise of modern mass homelessness to the withdrawal of the federal government from housing investment. They began to back away in the Mulroney years [but] it was really the Chretien government that kicked the knees out."
He says federal investment in housing has fallen 46 per cent over the past 25 years even as the Canadian population rose 30 per cent, creating "a perfect storm of bad news." Richter estimates 100,000 subsidized housing units didn't get built. Recessions in the 1990s and in 2008, along with cuts to affordable housing, social assistance and other programs, sent many into shelters or onto the streets.
Demand on homeless shelters spiked in the 1990s, a relatively new phenomenon in Canada. Before the 1980s, homelessness was rare, U ot T professor David Hulchanski wrote in the Toronto Star. Those in dire straits largely had a roof over their heads thanks to rooming houses and charities like the Salvation Army, even if it wasn't good quality housing.
But between 1992 and 1998, shelter use in Toronto rose in double-digits across the board, and as much as 123 per cent for families, according to the Mowat Centre. Calgary's homeless increased by 122 per cent between 1994 and 1998.
The crisis continues today.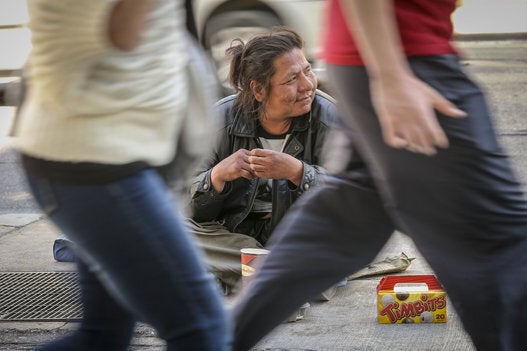 Canada's Homeless
Toronto shelters are currently maxed out with city council promising to add 181 shelter beds and two 24-hour drop-in women's centres. Homelessness is seemingly surging in Sudbury, where "bush camps" surround the northern city and the social housing waiting list is 1100-people long. The mayor of Victoria is proposing setting up a tent city in a park. And the nation's capital is also the homelessness capital with 6,705 people using Ottawa shelters in 2013, the highest in the country.
In 2007, the UN called homelessness in Canada a "national emergency," and called on the federal government to commit to long-term funding and embark on large-scale construction of social housing. According to Richter, homelessness in Canada could be eliminated at an annual additional cost of $1.7 billion, or about $46 per Canadian.
Still seem like too much? How about 88 cents per week?
That's the estimate from Richter's group, the Canadian Alliance To End Homelessness, in a study they released with the Canadian Observatory on Homelessness last October. They say that's what's needed to implement their six-part plan to eliminate chronic homelessness and prevent future homelessness.
While Housing First is the crux of the alliance's plan, it is only a piece of it. The strategy has been criticized in some parts because it can prioritize older men at the expense of women, young people and the hidden homeless.
By focussing on those most in need — people on the street and in shelters with addiction and mental health issues — critics argue it can ignore people like a single mother staying with friends while distracting from from the need for more affordable housing.
As for homeless youth, the Canadian Press reported on a study warning against "the 'Housing First Jr.' approach" because "the developmental, social and legal needs of young people that can differ significantly from homeless adults."
Richter acknowledges that Housing First is just one part of a solution that also depends on social housing.
"The cheapest way to end homelessness is to prevent it," he says, adding that the State of Homelessness report estimated the total cost of homelessness at $7 billion per year when related costs like health care, criminal justice costs and social services are taken into account.
While they are calling for a doubling of Housing First funding to end chronic homelessness and help the newly homeless move from emergency shelters to permanent housing in under under two weeks, their $46 plan would also used to reduce the numbers of "precariously housed" (people who spend upwards of half their income on housing, putting them at risk in case of a lost job or health crisis) and increase the availability and affordability of social housing
The group is calling for bigger subsidies — "even affordable housing is not affordable to homeless people," Richter says — and wants to make investment in aboriginal housing, both on- and off-reserve, a priority. They're also calling for an affordable housing tax credit, to increase investment in new units, as well as direct housing benefits (like the child-care benefit) to help the more than 800,000 precarious households in Canada.
In the meantime, the CAEH is working with 21 communities and hundreds of volunteers to help house 20,000 of Canada's most vulnerable by July 1, 2018.
"I'm fully aware that that's not all of the 235,000 that experience homelessness or the 1.5 million Canadians who are at risk of homelessness," Richter says. "But we've got to start somewhere."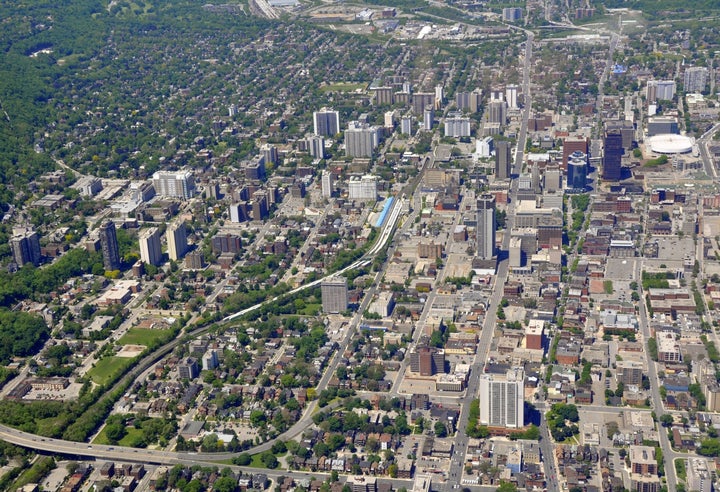 When you're homeless and you have all these crazy things going on you don't know anything. No, it's not that you don't know anything – it's that you're trying to figure out how you're going to eat or where you're going to sleep," says Katrina. "Even myself, I still have not put together a career yet, I'm working on that. But I'm still working on with the rest of my life looks like. And I've been housed for over a year."
She says she pays most of the $700 rent on her junior one-bedroom herself, supported by subsidies that allow her to live in the "small little apartment in a safe part of Hamilton." Katrina has also become an advocate for Housing First as a way of paying it forward, showing how it has helped her and why it could help others by giving people a safe place to stay and then providing wraparound services to address why they're homeless, often a combination of poverty, violence, mental health and addiction.
"I consider myself one of the fortunate ones because I really feel like everything has worked out for me and I've been able to find my voice, my role, my responsibility in this. And go out and talk with people who maybe haven't been that fortunate. Sometimes I get paid to speak, how good is that?
So yeah, I consider myself one of the lucky ones.
I've met quite a few that aren't."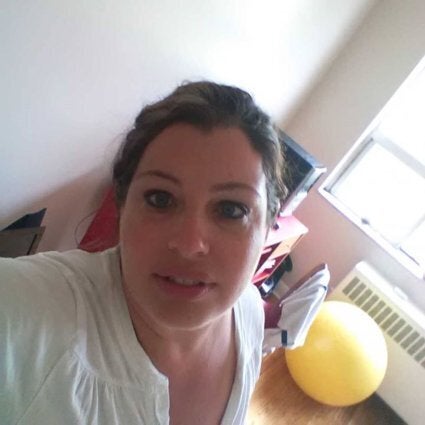 Katrina's "Housing First" Home

Popular in the Community