As Canada Day approaches, we couldn't think of a better way to honour our country then to (sort of) poke fun at our beloved Canadian tuxedo.
What can we say about the Canuck style icon? The Canadian tux has been ridiculed, parodied and worn by Justin Timberlake and Kanye West (as well as some of the hottest runway models in the world). The outfit (which in case you are unaware of, consists of a denim jacket paired with jeans), is a complex character with so many layers and we're proud to have it as a defining statement in Canadian fashion.
Story continues below the slideshow: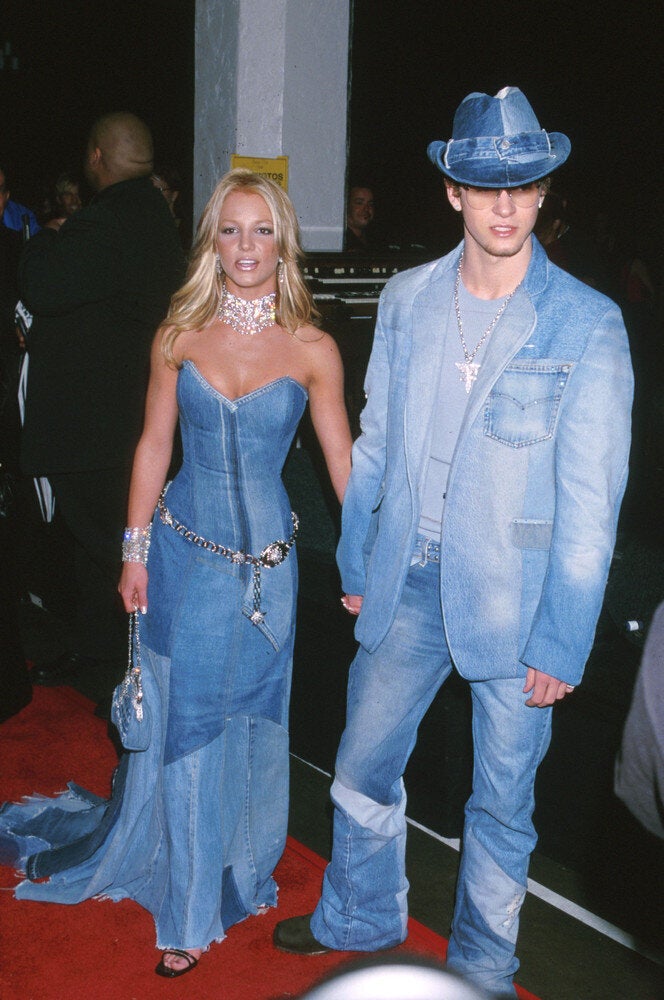 Celebrities In Canadian Tuxedos
Now that we're thoroughly versed in our jean-on-jean history, we can take a trip down memory lane, remembering those celebrities who butchered the trend (ahem, Alec Baldwin) and those who actually wore it with style and grace.
We've seen Justin and Britney Spears singlehandedly (almost) put an end to whatever fashion cred the Canadian tux had after they wore matching denim monstrosities to the American Music Awards in 2001. Luckily, well-dressed celebs like Canuck Ryan Gosling, Rihanna, Alex Chung, Katie Holmes and even Katie's ex, Tom Cruise have inspired us to wear head-to-toe denim once again.
Actors and singers aren't the only ones sporting this trend. Powerhouse designer Ralph Lauren has also been known to favour a Canadian tux on occasion and honestly, who are we to argue with an iconic fashion designer?
But too much of a good thing can sometimes result in fashion suicide (hear that Flo Rida and Rita Ora?)
So if you want to give a subtle shoutout to our True North Strong and Free, mix up the lights and darks for some variation but try to wear denim styles that are within the same family and weight.