Canada captured Olympic gold in women's curling Thursday.
Jennifer Jones and her team from Winnipeg defeated Sweden 6-3 to secure a perfect record in the tournament. It is the first time in Olympic history that a women's team has gone undefeated.
It was nailbiter of a final, with Canada leading 4-3 going into the ninth end. The Canadians stole two in the ninth after Sweden's Maria Prtytz wrecked her final shot, all but clinching victory.
Jones has now added the Olympic title to the world championship she won in 2008 as well as four Canadian crowns.
In the process, Jones, third Kaitlyn Lawes, second Jill Officer and lead Dawn McEwen matched Canadian men's skip Kevin Martin's feat of winning Olympic gold with a perfect 11-0 record.
It's Canada's second women's curling gold. The late Sandra Schmirler won the first in Nagano,Japan, in 1998.
Swedish skip Margaretha Sigfridsson, who throws lead but calls the shots, had to settle for silver.
Britain's Eve Muirhead, the 2013 world champion, defeated Switzerland's Mirjam Ott 6-5 for the bronze medal earlier in the day.
Brad Jacobs' rink from Sault Ste. Marie, Ont., tries for double Canadian curling gold Friday when he takes on two-time world champion David Murdoch of Britain.
With files from The Canadian Press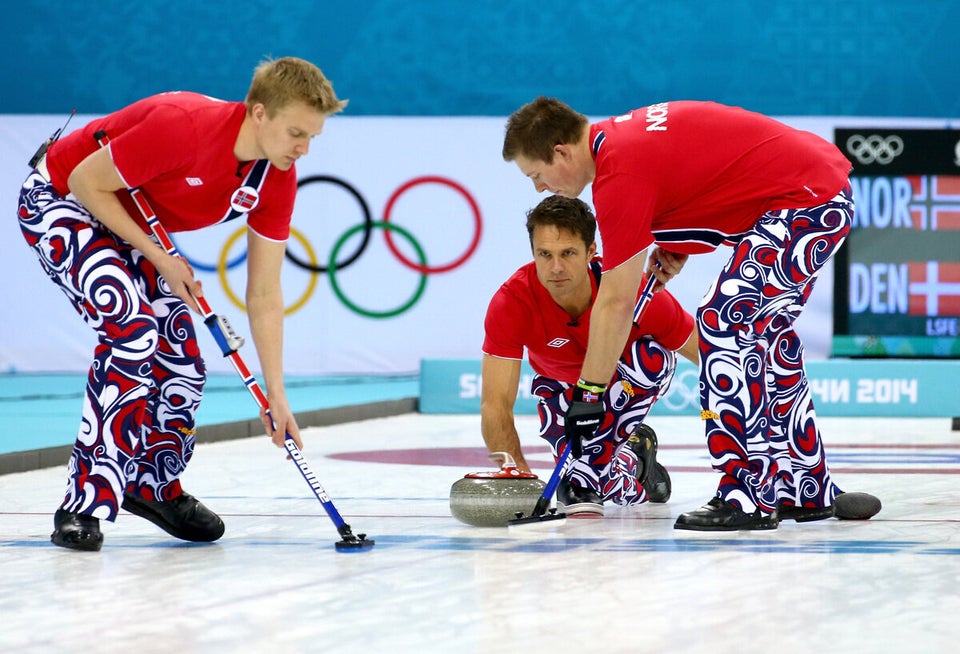 Norway's curling pants
Popular in the Community