Canada's economy has put in a weaker-than-expected performance since the federal Liberals tabled their first budget this spring, and that means budget deficits will be larger than forecast, economists at TD Bank say.
The budget hole will be $5 billion bigger than predicted for the current 2016-2017 fiscal year, rising to $34 billion, wrote economists Derek Burleton, Beata Caranci and Brian DePratto in a new report.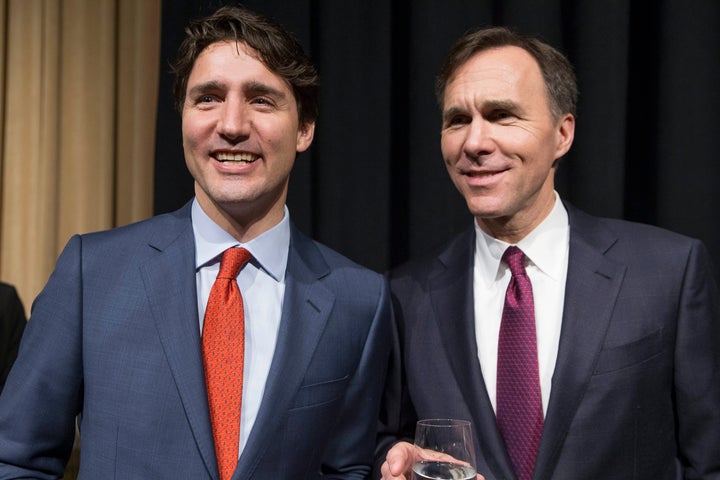 Deficits will be larger over the next five years as well, with an additional $16.5 billion in debt accumulated over that time — on top of the nearly $120 billion in deficits forecast over the next six years.
They noted that the federal government built a deficit "cushion" into the budget in case of unforeseen events, but "this allotted cushion is poised to be absorbed, and then some."
"Canada is ... likely to remain in an enviable fiscal position."

— TD Economics
But it's not all bad news: long-term interest rates have fallen since the spring budget, and that means the government will pay lower debt servicing costs.
So despite the added spending, Canada's public debt as a share of the economy will remain the same as it is today — some 31 to 32 per cent of GDP.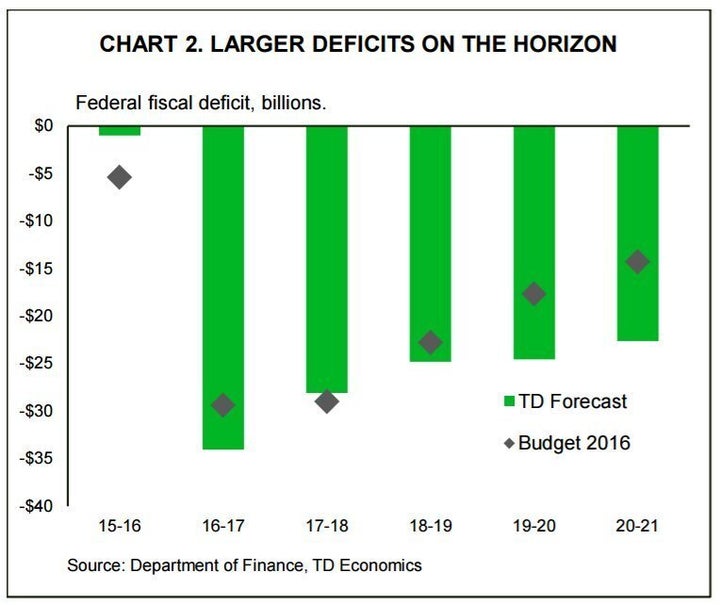 "Canada is thus likely to remain in an enviable fiscal position, relative to its advanced economy peers," the TD Bank economists wrote.
But they warned the government not to take this for granted: "We would caution against implementing additional measures that would drive the deficit profile significantly above the status-quo."
The Liberals came to power last year on a promise to run deficits in order to stimulate the economy in the wake of the oil price collapse. The spring budget saw the government add $11 billion in stimulus spending for the current fiscal year.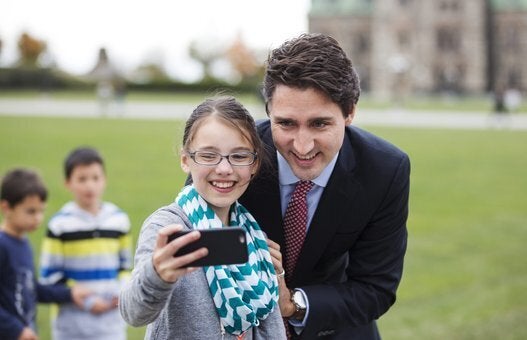 PM Trudeau Posing For Selfies