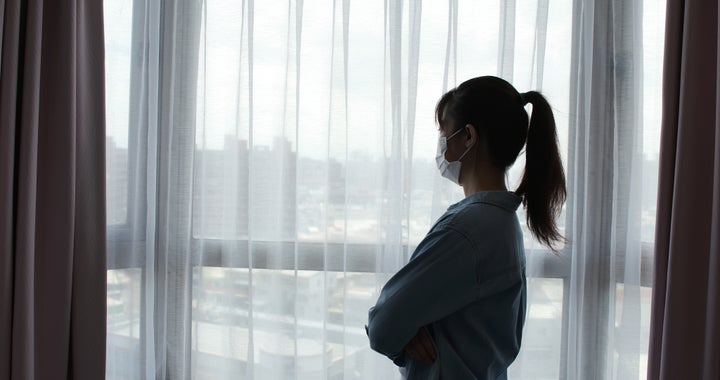 Vice reporter Anya Zoledziowski also reported that the Ontario-based Assaulted Women's Helpline (AWHL) got 71,000 calls, with one in three people calling from outside of Ontario due to a lack of support in their own province or territory.
"There isn't equal access across all regions of this country for women in abusive situations," Yvonne Harding, a AWHL resource development manager, told Vice.
Less time around trusted loved ones, reduced outside trips, and abusers spying on online activity have all exacerbated risks at home.
More disturbing data about pandemic violence has also come to light: People experiencing abuse are getting more severe injuries, a report published by Women's Shelters Canada last November found.
"We have had to provide medical care more frequently for severe violence than we have in my recent memory," North York Women's Shelter executive director Mohini Datta-Ray told Toronto.com.
People aren't calling the cops at the same rate
Although police calls related to domestic assault have also increased, they haven't risen as dramatically as have calls to helplines.
"Statistics tell us that domestic violence goes on long before someone actually picks up the phone to call the police," Sgt. Julie Randall told the Canadian Press. "So anecdotally, I can say that often our calls are lower than what's actually happening in the community."
For those who are fearful of police involvement, there are other authorities to that can be called for support. On Feb. 9, Toronto shelters launched the "Still Here" campaign, to show people being abused that despite the pandemic, there are safe places to stay other than home.
If you or someone you know is potentially living with an abuser, experts previously told HuffPost Canada it's important for allies to prioritize safety at all times; before calling for immediate help from the authorities, loved ones should discreetly check-in with the person experiencing abuse about their circumstances, survival strategies, and potential exit plans.
Should someone be constantly watched, gauging how well they're doing through consistent, scheduled conversations can help them feel less alone.
And when it comes to conversations about leaving an abuser, it's important not to victim-blame someone for however long they stay with that person. Musician FKA Twigs, who has stepped forward about actor Shia LaBeouf's abuse, gently refused to answer CBS interviewer Gayle King last Thursday after King asked, "Why didn't you leave?"
To that, the singer had a short, but powerful response: "People say it can't have been that bad, because else you would've left. But it's like, no, it's because it was that bad, I couldn't leave."