It's a common human tale. A person ventures away from the city, town or village in search of food, water, business or pleasure. Upon returning, regardless of the joys of the experience, not everything feels right. Symptoms of aches, fever, a cough and sluggishness appear; the individual is forced to seek medical attention. As expected, the healthcare professional suggests a bug, maybe a cold or the flu. The person is sent home to get rest, drink fluids and maybe take some medication. After a few days to a week, the person will feel better and be able to go on with his or her life.
Usually, the story ends here. But rarely - one in a billion times - this is only the beginning of a tragic outcome. While the flu-like symptoms suggest a common infectious disease, another more nefarious pathogen may be lurking inside. Over the last decade, we've heard the names: Ebola, H5N1, SARS and MERS. Each has proven to cause large scale epidemics that can not only kill people, including health care workers, but also cause entire countries to close their borders and watch helplessly as their economies decline.
This past week, the world was gripped by the news Ebola has grown out of control in three West African countries. The outbreak started in March of this year in a manner similar to the story above. A man in a small Guinea town called Macenta felt ill, went to the doctor and was misdiagnosed. Over time, the virus spread until it was eventually discovered . But by then, it was too late. Instead of being localized in a rural area -- much like all of the previous Ebola outbreaks -- this one migrated to the capital city of Conakry. From there, it moved across borders into Sierra Leone and Liberia. As it stands, there have been more than 1,300 infected patients and over 700 have died.
Not surprisingly, many countries have become concerned about the possibility Ebola may do the same on their soil. This has only been magnified by the recent news an infected patient has been transported to the United States. Yet, when it comes to the introduction of foreign deadly diseases, Canada need not worry. Due to the experience of one unexpected surprise, the SARS outbreak of 2003, and the resultant Commission , that followed, Canada went from being unprepared to ready for anything.
The SARS Commission made a number of recommendations to improve security and safety and they were accepted universally. The federal government wasted no time developing regulations to ensure Canadians were protected from the moment they land on Canadian soil. These measures included strengthening the border with:
The assignment of a quarantine officer at every port of entry
Communication between Canada Border Services Agency and airlines to identify suspected ill individuals
Immediate response mechanisms between the Canadian Border Services Agency and Public Health Agency of Canada to share critical information
The measures also included a more rapid response at healthcare facilities including:
Inclusion of travel history at time of triage
Better access to rapid diagnostics
Isolation wards for any suspected cases
Improved infection prevention and control for any isolated case whether Ebola, C. difficile or norovirus
The protocols were designed with the hope they would never be tested by a virus like Ebola. Yet, there was little doubt the moment would come. Earlier this year, it finally did and it worked like a charm.
About the same time the outbreak in Guinea was starting to make international headlines, a man was completing his own storied journey, returning to Saskatchewan from Liberia. When he presented at the border, he was asked the usual questions including those about his health. He was fine and allowed to enter the country. But over the coming days, he became ill and presented to the emergency department.
Taking into consideration his history and the symptoms, he was immediately isolated and tested for Ebola. In addition, any contacts were notified to begin self-assessment. The hospital then contacted the various authorities and soon even the WHO was involved in the case. Thankfully, the person was negative for Ebola. Even so, people who had contact with him while he was sick continued self-assessment for the required 21 days. No further cases occurred.
While this could be categorized as a 'dry run' in which the virus wasn't actually Ebola, the results of the systemic test reveal just how effective Canada's healthcare system happens to be. The experience also reveals the advantage of having a multi-layered approach to security and safety. While there was no reason for the man to be stopped at the border -- he wasn't ill -- he was still cared for appropriately when his symptoms began.
There is little doubt the threat of migrating viruses capable of causing a large epidemic is apparent and all countries need to be prepared. But thanks to the lessons learned from SARS and the recent case of suspected Ebola, Canada appears to be prepared for any deadly disease. But despite all the efforts in place, there is one more requirement to keep it perfect and this time, it requires you.
To make the system work, all Canadians also need to be honest with both border services and medical staff. This means being honest about experiences, such as being around live animals, contact with infected individuals as well as any adverse feelings or symptoms. This rapid and honest response will help professionals to make the right decisions to keep you and those you love healthy.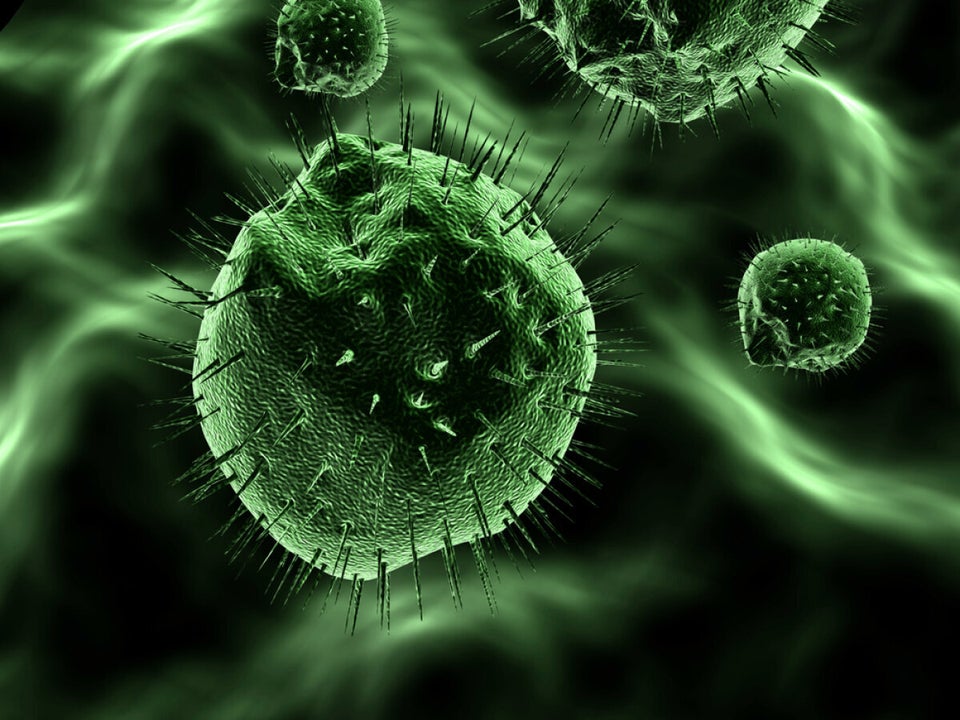 Leading Causes Of Death In Canada