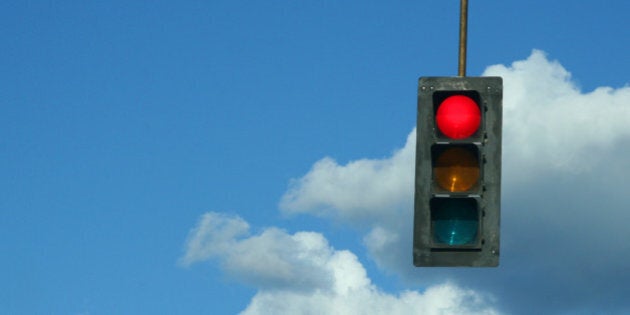 Canada's economy likely shrank in January, CIBC said Friday following an unexpectedly negative reading on retail sales from Statistics Canada.
Retail sales fell 1.7 per cent in January, StatsCan reported, the second consecutive monthly decline. Analysts had been expecting a slowdown due to lower gas prices, but they weren't expecting the broad-based declines that were actually seen: Seven of 11 retail sectors shrank in January, including autos, furniture and food and beverages.
Canada's GDP for January "now looks set for a modest drop," CIBC economist Andrew Grantham wrote in a client note.
Economists had been expecting that lower gas prices would mean Canadians would spend more on other things, but that doesn't seem to be happening.
"The latest figures suggest that households are becoming more cautious in their spending habits," Grantham wrote, adding he doesn't think Canada will meet the modest 1.5-per-cent growth rate that the Bank of Canada is predicting for the first quarter of the year.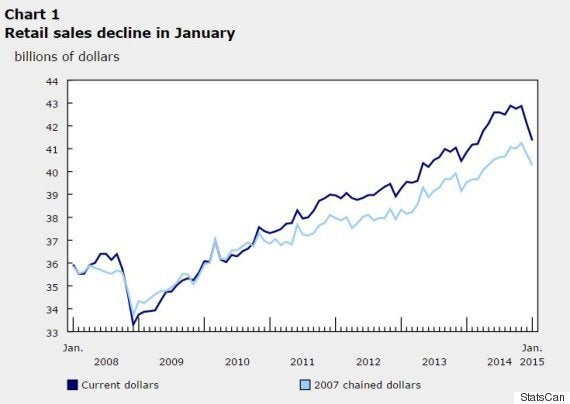 It's not just retail numbers that have economists gloomier this week about Canada's prospects. Manufacturing — which was supposed to see a resurgence thanks to the low loonie and growing U.S. economy — saw sales shrink 1.7 per cent in January, StatsCan reported. That was the third decline in four months.
And wholesale sales saw their biggest drop in six years that month, falling 3.3 per cent. That's the largest single drop since Canada was in the midst of the 2008-2009 financial crisis, though it was preceded by a spike in sales the month before.
Put together, and the prospects for positive economic growth for January don't look good. But not everyone is ready to throw in the towel on Canada's economy just yet.
"Demand for Canadian-made goods should pick up thanks to a robust U.S. economy and a weak Canadian dollar — which likely has further room to fall," TD economist Dina Ignjatovic wrote.
"Moreover, interest rates remain extremely accommodative, which should be supportive for manufacturers who need to increase capacity to meet demand."
But with manufacturing showing a plunge when it should be growing, some are beginning to wonder whether it can actually offset the damage done by oil's fall.
"We seriously doubt the consensus view that economic growth will subsequently accelerate again throughout the rest of this year and into next year," wrote David Madani of Capital Economics.
"This seems like wishful thinking in our view. With the export led recovery still lacking strength, the downturn in the energy sector could push the economy close to stagnation during the course of the year, particularly if it is compounded by a housing slowdown."
Still, unlike CIBC, Capital Economics doesn't think Canada slipped into negative growth in January, and estimates GDP grew one per cent that month.
Also on HuffPost: The retail sector is struggling in the U.S., too. Here are the chains closing the most stores stateside.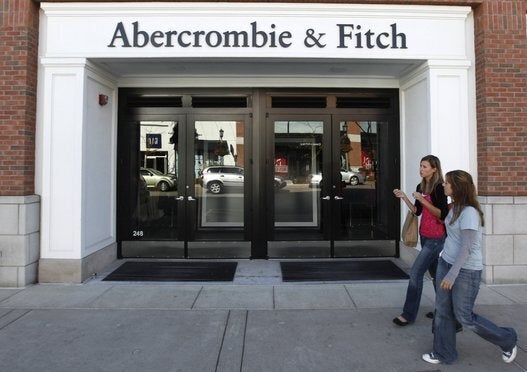 10 Retailers Closing The Most Stores